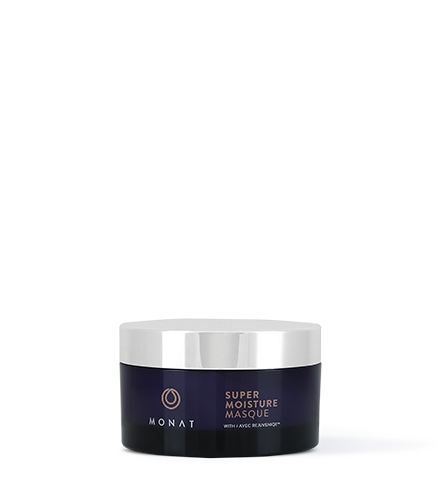 Mascarilla capilar de textura cremosa que provee máxima hidratación para que el cabello reseco, opaco y quebradizo recupere su suavidad.
VIP Customer Price
$49.00 (USD)

Retail Price
$58.00 (USD)

Precio para Clientes VIP
$54.00 (USD)

Precio minorista
$64.00 (USD)

VIP Customer Price
$45.00 (USD)

Retail Price
$53.00 (USD)

Para obtener más información sobre Super Moisture Masque, comunícate con tu Market Partner de MONAT.
Aporta un brillo deslumbrante y saludable al cabello gracias a su contenido de aceites naturales, minerales y vitaminas.
Nutre el cabello y lo deja suave y sedoso.
Facilita el peinado.
Restaura los aminoácidos debilitados y mejora la textura y la manejabilidad del cabello.
Aporta la humedad ideal para combatir el quiebre.
Promotes healthy, lustrous shine by infusing hair with
natural oils, minerals, and vitamins.
Hair is nourished leaving it feeling soft and silky.
Makes the hair more responsive to styling.
Depleted amino acids are replenished for improved hair texture and
manageability.
Gives the proper moisture balance to combat brittleness.
Aplica uniformemente en el cabello limpio, húmedo o secado con toalla.
Deja actuar durante 5 a 10 minutos y luego enjuaga.
Úsalo de 1 a 2 veces por semana.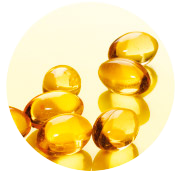 ACEITE DE ALMENDRAS DULCES
ACEITE DE SEMILLA DE MACADAMIA
Agua, alcohol cetearílico, brassicamidopropil dimetilamina, cloruro de behentrimonio, aceite de semilla de Orbignya Speciosa, fragancia, extracto de Pisum Sativum (guisante), aceite de Prunus Amygdalus Dulcis (almendra dulce), aceite de semilla de Macadamia Integrifolia, aceite de semilla de Linum Usitatissimum (lino), aceite de soja hidrogenado, aceite de semilla de Limnanthes Alba (espuma de la pradera), aceite de semilla de Crambe Abyssinica, aceite de semilla de Camellia Oleifera, aceite de semilla de Solanum Lycopersicum (tomate), aceite de semilla de Daucus Carota Sativa (zanahoria), aceite de cáscara de Citrus Limon (limón), aceite de Citrus Aurantifolia (lima), aceite de Citrus Aurantium Bergamia (bergamota), aceite de Adansonia Digitata, aceite de Mauritia Flexuosa, aceite de Cocos Nucifera (coco), extracto de flor de Gardenia Taitensis, Aceite de semilla de Moringa Oleifera, aceite de fruta de Caryocar Brasiliense, aceite de semilla de Helianthus Annuus (girasol), glicerina, aminoácidos de trigo, aminoácidos de soja, HCl de arginina, serina, treonina, EDTA disódico, limoneno, ácido cítrico, alcohol bencílico, ácido deshidroacético.