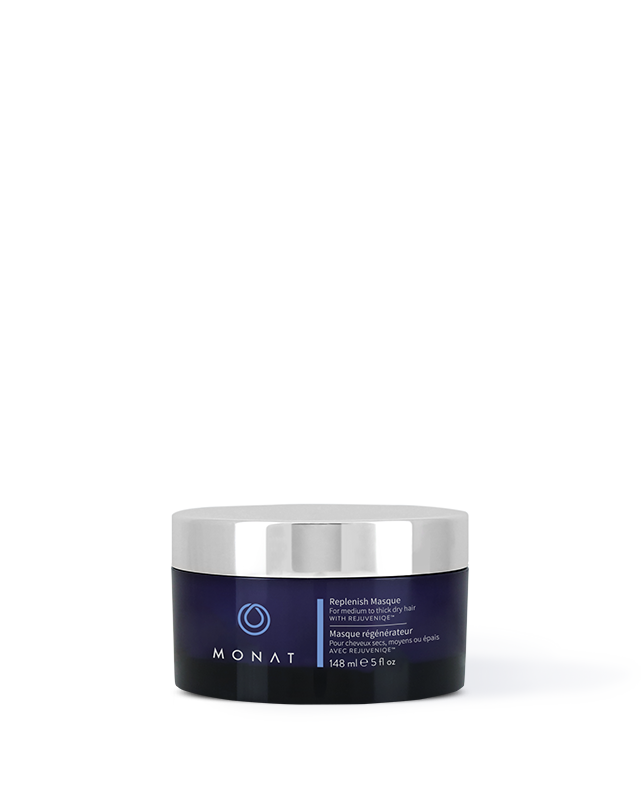 Replenish™
Masque
Enriquecida con REJUVENIQE®
Una rica mascarilla para tratamiento que acondiciona profundamente el cabello de medio a grueso.
148 ml ℮ 5.0 fl. oz.
Precio minorista
$64.00 (USD)
Precio para Clientes VIP
$54.00 (USD)
Para obtener más información sobre Replenish Masque, comunícate con tu Market Partner de MONAT.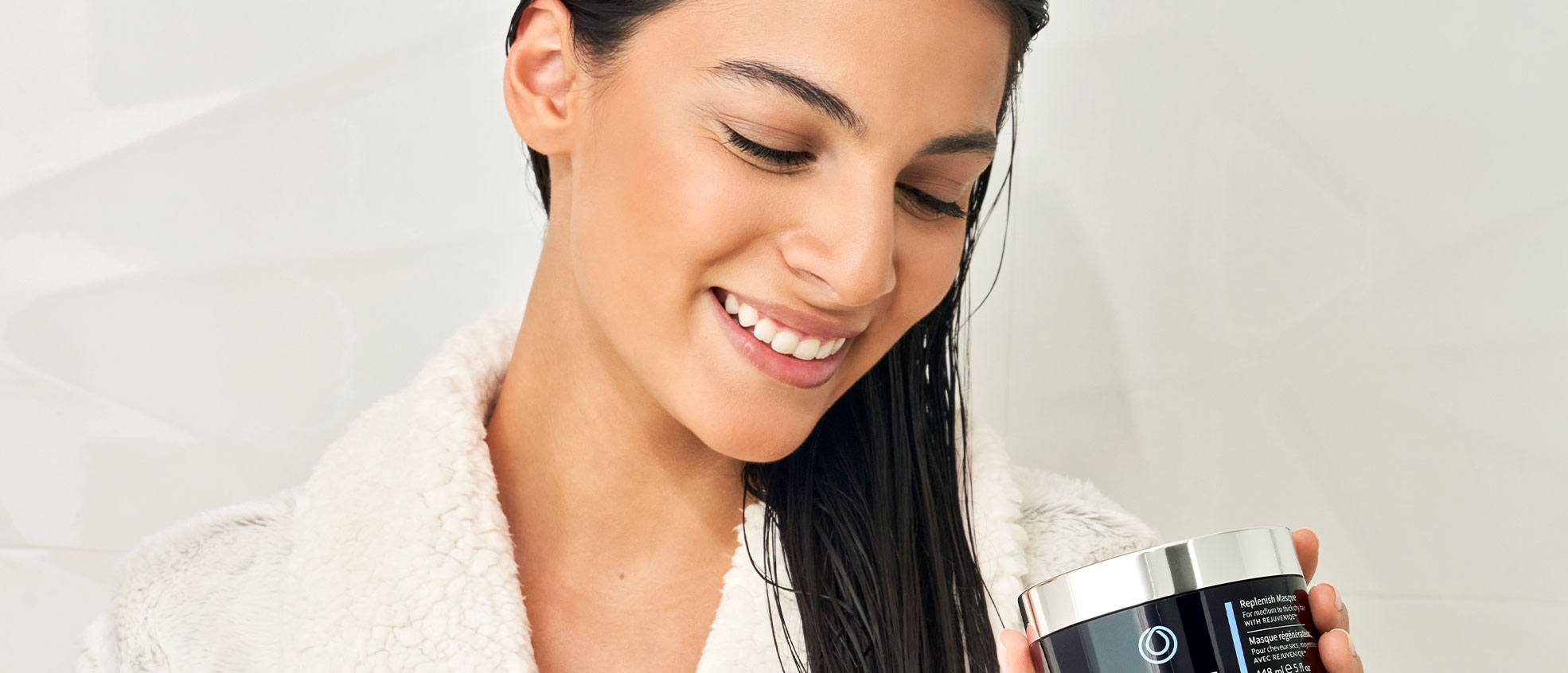 BENEFICIOS
Hidrata el cabello reseco de medio a grueso y lo transforma en un solo uso.
Esta mascarilla de rica textura restaurará el brillo y la vitalidad del cabello.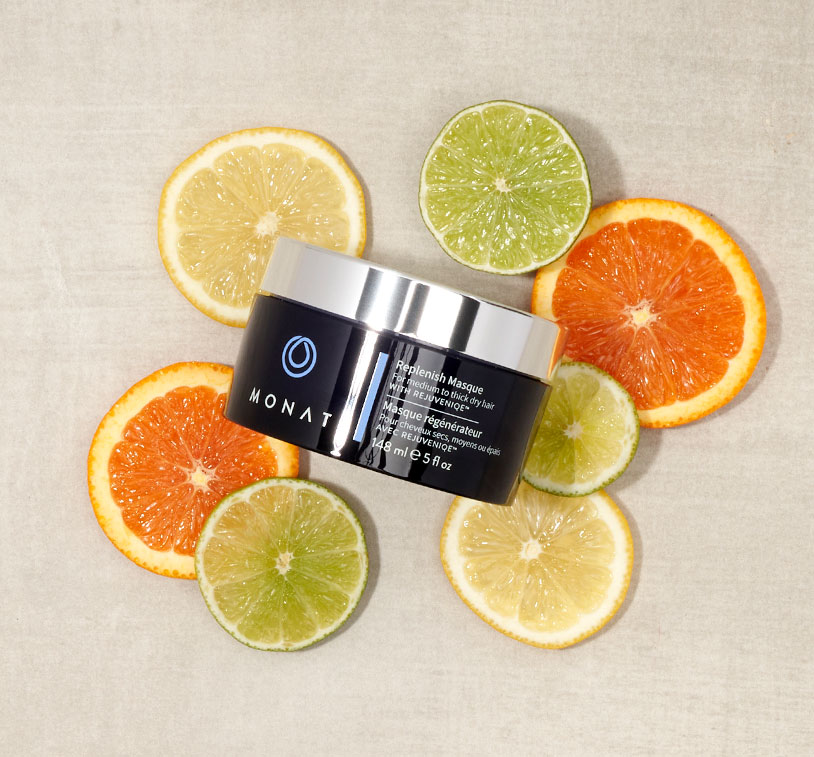 Características
/ Máxima hidratación con REJUVENIQE®
/ Rica en ácidos grasos omega
/ El extracto de guisante ayuda a que el cabello luzca saludable y revitalizado.
Fragancia: Aroma a hierbas y flores con notas de jazmín, limón Meyer, neroli y té verde.
Textura: Cremosa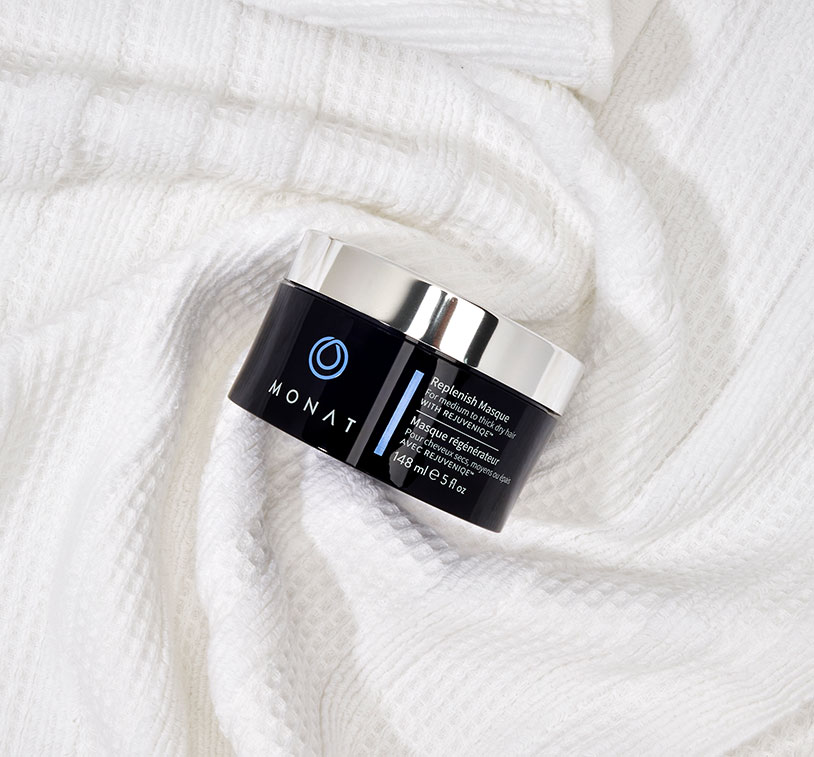 RESTAURA LA SALUD DEL CABELLO CON LA MASCARILLA REPARADORA.
Proporciona al cabello seco, opaco y sin nutrientes, aceites esenciales nutritivos con la ayuda de REJUVENIQE®, el extracto de guisante y un protector vegano contra los rayos UV.
With hints of neroli and orange flower fragrances, it protects hair from heat styling and environmental elements while giving strands radiant shine.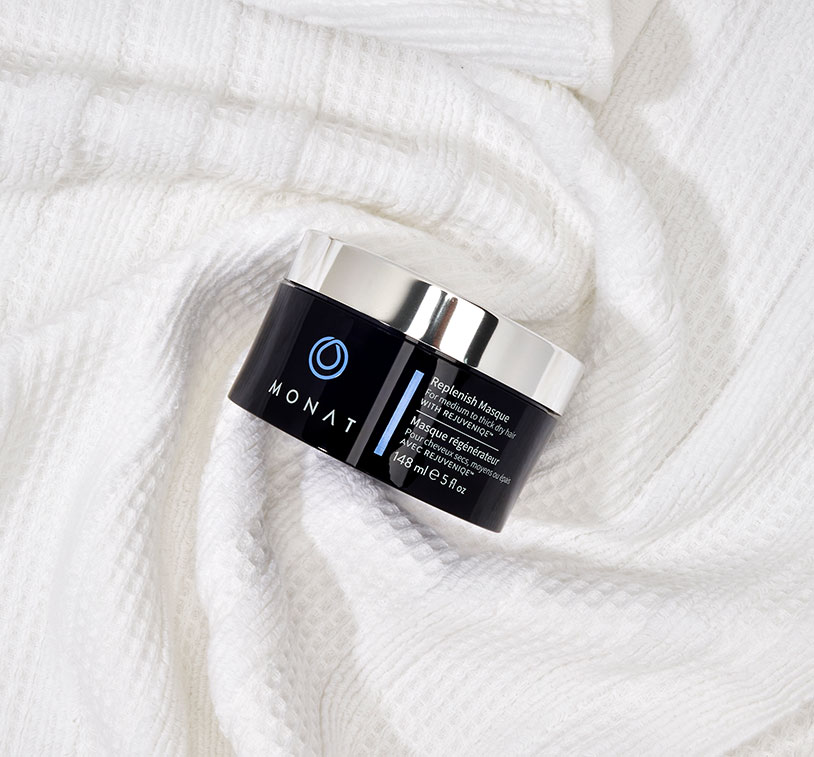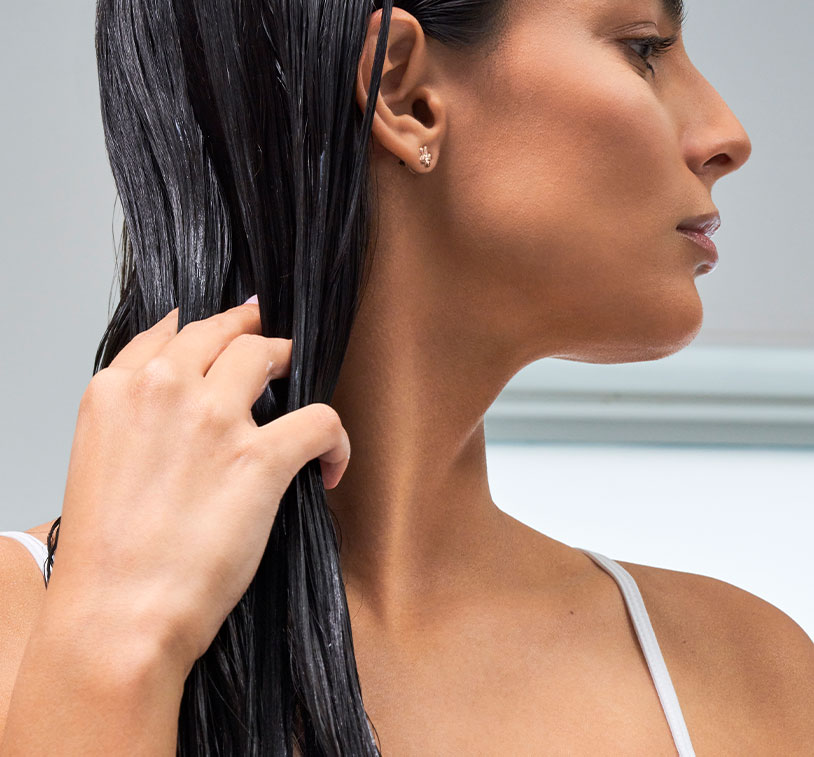 Forma de uso
/ Aplica la mascarilla luego del champú.
/ Deja actuar de 5 a 10 minutos.
/ Enjuaga bien.
/ Úsala de 1 a 2 veces por semana.
Damage Repair
Bond-Fortifying Hair Leave-In Crème
1:28
INGREDIENTES CLAVE
Protector vegano contra los rayos UV
×
Agua, Alcohol cetearílico, Ésteres cetílicos, Cloruro de behentrimonio, Laurato de isoamilo, Cloruro de cinamidopropiltrimonio, Extracto de Pisum Sativum (guisante), Acetil tetrapéptido-3, Extracto de flor de Trifolium Pratense (trébol), Aceite de semilla de Limnanthes Alba (espuma de la pradera), aceite de semilla de Crambe Abyssinica, aceite de semilla de Camellia Oleifera, aceite de semilla de Solanum Lycopersicum (tomate), aceite de semilla de Daucus Carota Sativa (zanahoria), aceite de cáscara de Citrus Limon (limón), Aceite de Citrus Aurantifolia (lima), Aceite de Citrus Aurantium Bergamia (bergamota), Aceite de Adansonia Digitata, Aceite de Mauritia Flexuosa, Aceite de Cocos Nucifera (coco), Extracto de Flor de Gardenia Taitensis, Aceite de Semilla de Moringa Oleifera, Aceite de Frutas de Caryocar Brasiliense, Aceite de Semillas de Helianthus Annuus (Girasol), Glicerina, Fragancia/Parfum, Dextrano, Butilenglicol, Ácido Deshidroacético, Alcohol Bencílico, Benzoato de Sodio, Citronelol, Limoneno, Hexil Cinamal, Linalool
TAMBIÉN TE ENCANTARÁ