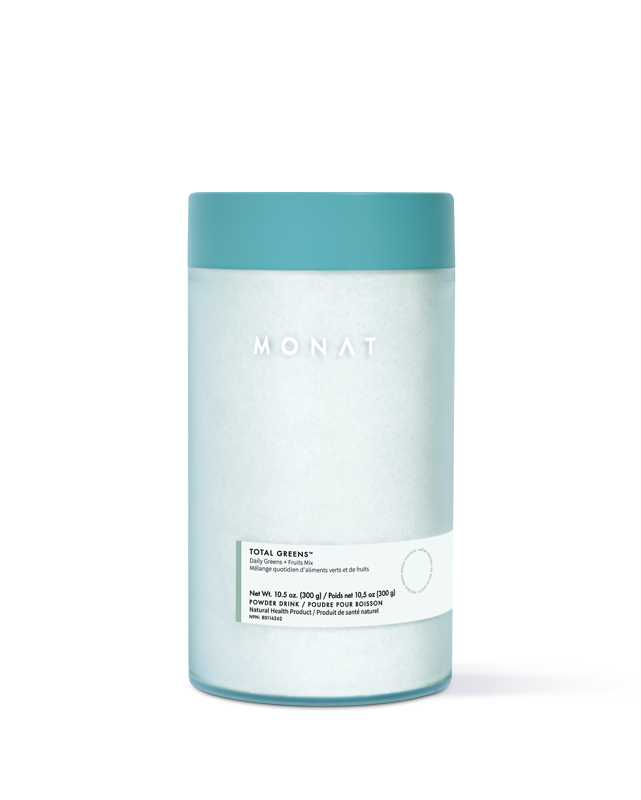 Total Greens™
The ultimate daily fruit and vegetable powder drink mix.
10.5 oz. (300 g) 30 Servings
VIP Customer Price
$65.00 (CAD)
VIP Customer Price
$72.00 (CAD)
To learn more about Total Greens™, please contact your MONAT Market Partner.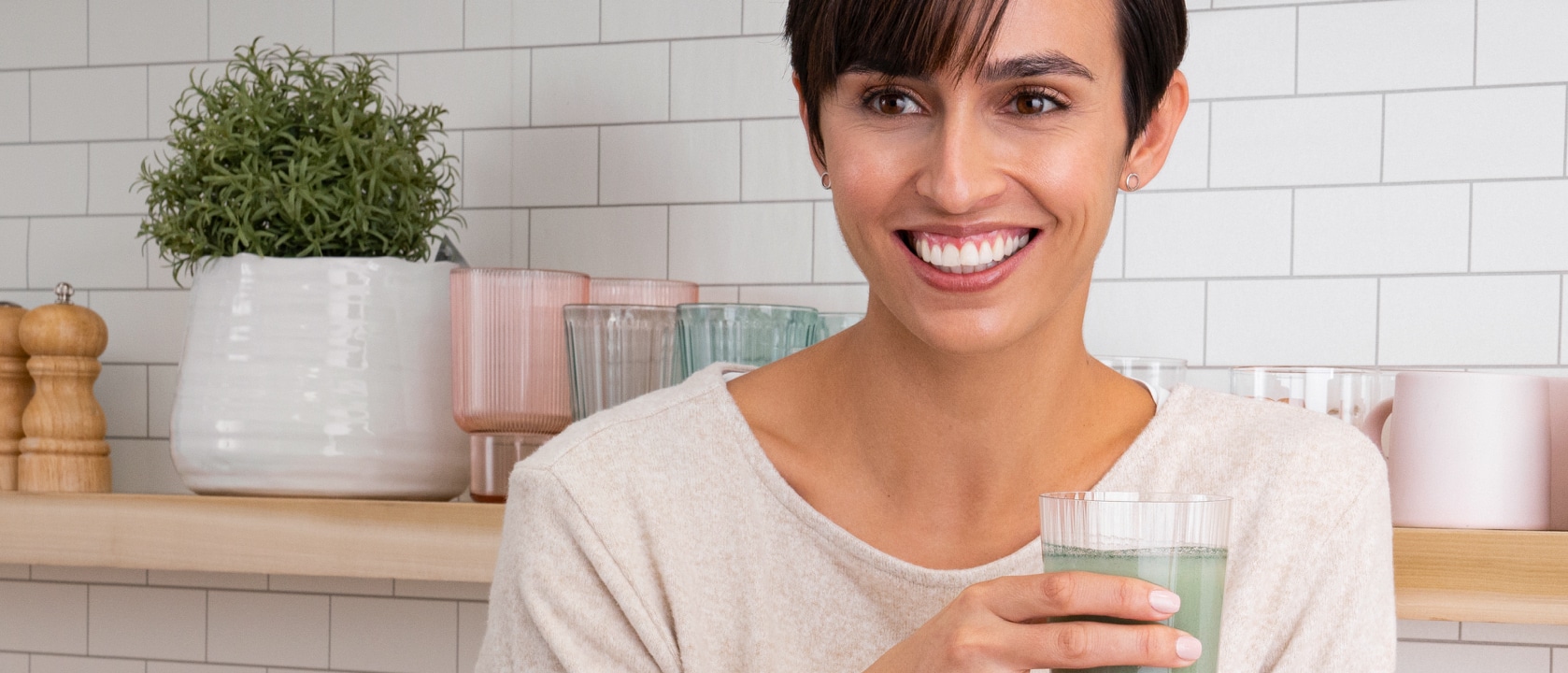 BENEFICIOS
Total Greens is your daily fruit and vegetable powder drink mix, providing a full spectrum of antioxidant-rich ingredients plus a high source of fibre for maintenance of good health.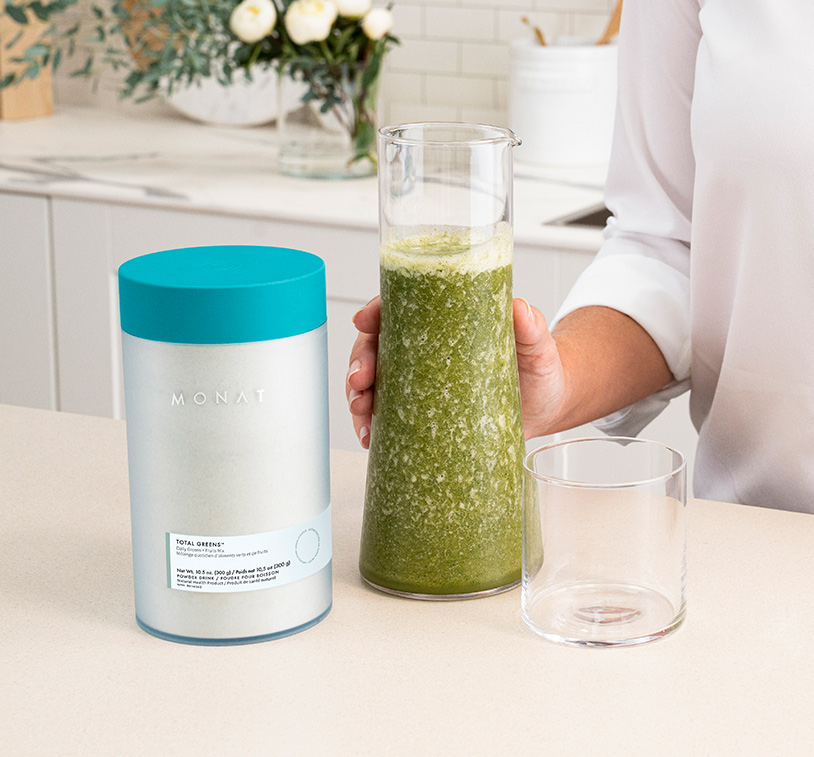 An all-in-one, great-tasting, convenient drink mix.
/ Proprietary blend of 37 fruits and vegetables
/ 4 g of dietary oat fibre for maintenance of good health
/ Oat fibre and Acai provide a source of antioxidants
/ Delicious Berry Green flavour with no added sugar
/ Free from common allergens including dairy, soy, and gluten
/ Vegan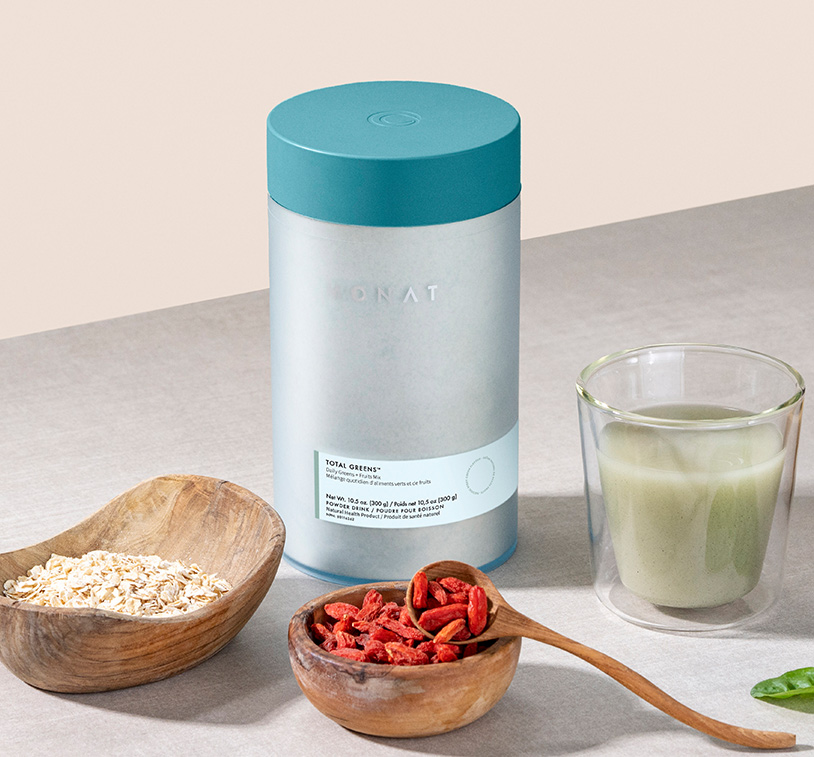 Total Greens™ aporta el estímulo diario que necesitas, ya que une una amplia gama de frutas y vegetales en polvo con fibra dietética, creando una beneficiosa mezcla para bebidas de gran sabor. *
Compuesto por una completa variedad de vegetales y frutas ricas en antioxidantes en polvo y fibra dietética, este superalimento favorece el normal funcionamiento de la piel y del sistema inmunitario, reduce el cansancio y la fatiga y protege a las células del estrés oxidativo.*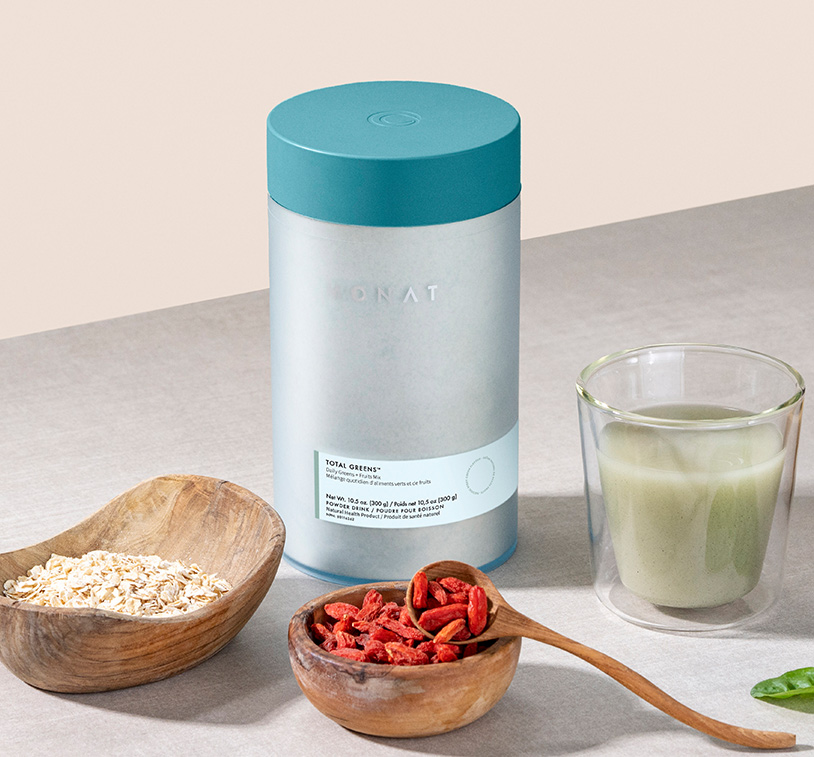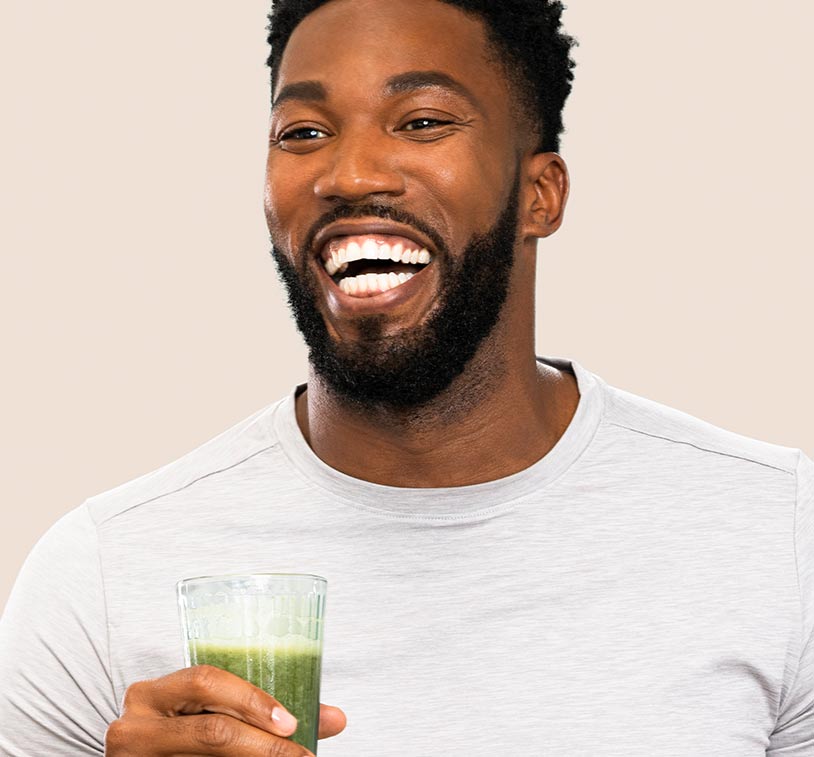 Directions
/ Take 1 scoop once daily. Mix one scoop with 8 oz. (235 ml) of water or juice.
/ For best results, stir or shake vigorously.
/ Use daily for maximum benefit.
* Take Take 2 hours before or after taking other medications and/or natural health products. May also be added to your favourite smoothie.
Damage Repair
Bond-Fortifying Hair Leave-In Crème
1:28
×
---
Each scoop (10 g) contains
---
Oat (Avena sativa, Seed hull fibre)
Spirulina (Arthrospira platensis, Whole)
Grain amaranth (Amaranthus hypochondriacus, Seed)
Milk Thistle (Silybum marianum, Seed)
Acai (Euterpe oleracea, Fruit)
---
---
Non-Medicinal Ingredients: Organic Maltodextrin, Acacia gum, Stevia leaf Extract, Berry flavour, Citric acid, Dried goji fruit, Carica papaya (Papaya) Fruit, Camellia Sinensis Leaf, Fruit and Vegetable Blend (Parsley leaf, Barley grass, Wheat grass, Pineapple fruit, Broccoli whole plant, Carrot root, Apple fruit, Orange fruit, Tomato fruit, Brussels sprouts, Cauliflower whole plant, Beet root, Blueberry fruit, Celery aerial parts, Grape fruit, Grapefruit fruit, Kale leaf, Plum fruit, Raspberry fruit, Spinach aerial parts, Strawberry fruit, Radish root, Watermelon fruit, Lemon fruit, Lime fruit, Cantaloupe fruit, Cherry fruit, Leek aerial parts, Onion bulb, Peach fruit, Pear fruit, Ginger root, Green pea seed)
Store at room temperature.
Cautions and Warnings: Consult a health care practitioner prior to use if you are pregnant or breastfeeding.
Known adverse reactions: Stop use if hypersensitivity/allergy occurs. May cause mild gastro-intestinal discomfort (such as gas, bloating, cramps).
*Este producto no tiene la intención de diagnosticar, tratar, curar o prevenir ninguna enfermedad.
YOU MIGHT ALSO LIKE