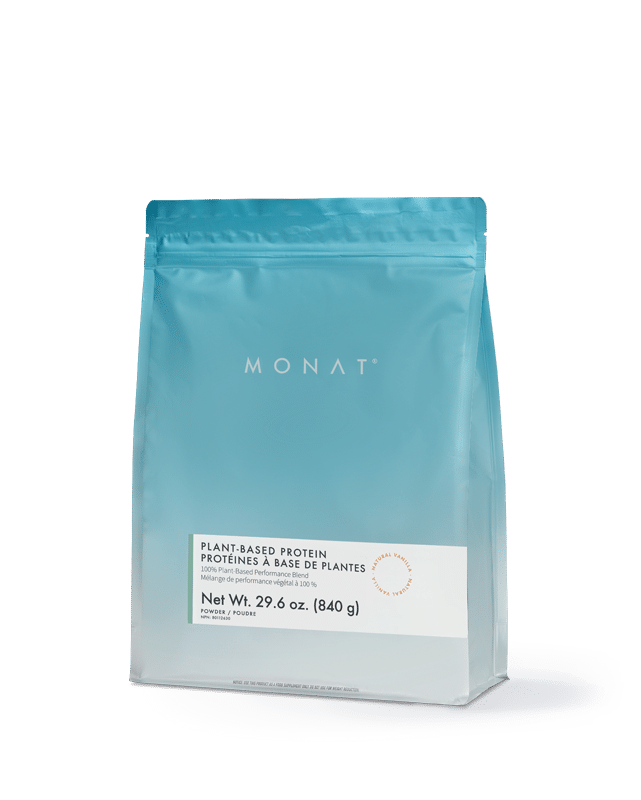 MONAT
Plant-Based
Protein
100% Plant-Based Performance Blend
A tasty, plant-based protein boost is one scoop away, any time of day.
Net Wt. 29.6 oz. (840 g)
Retail Price
$111.00 (CAD)
VIP Customer Price
$94.00 (CAD)
To learn more about Plant-Based Protein, please contact your MONAT Market Partner.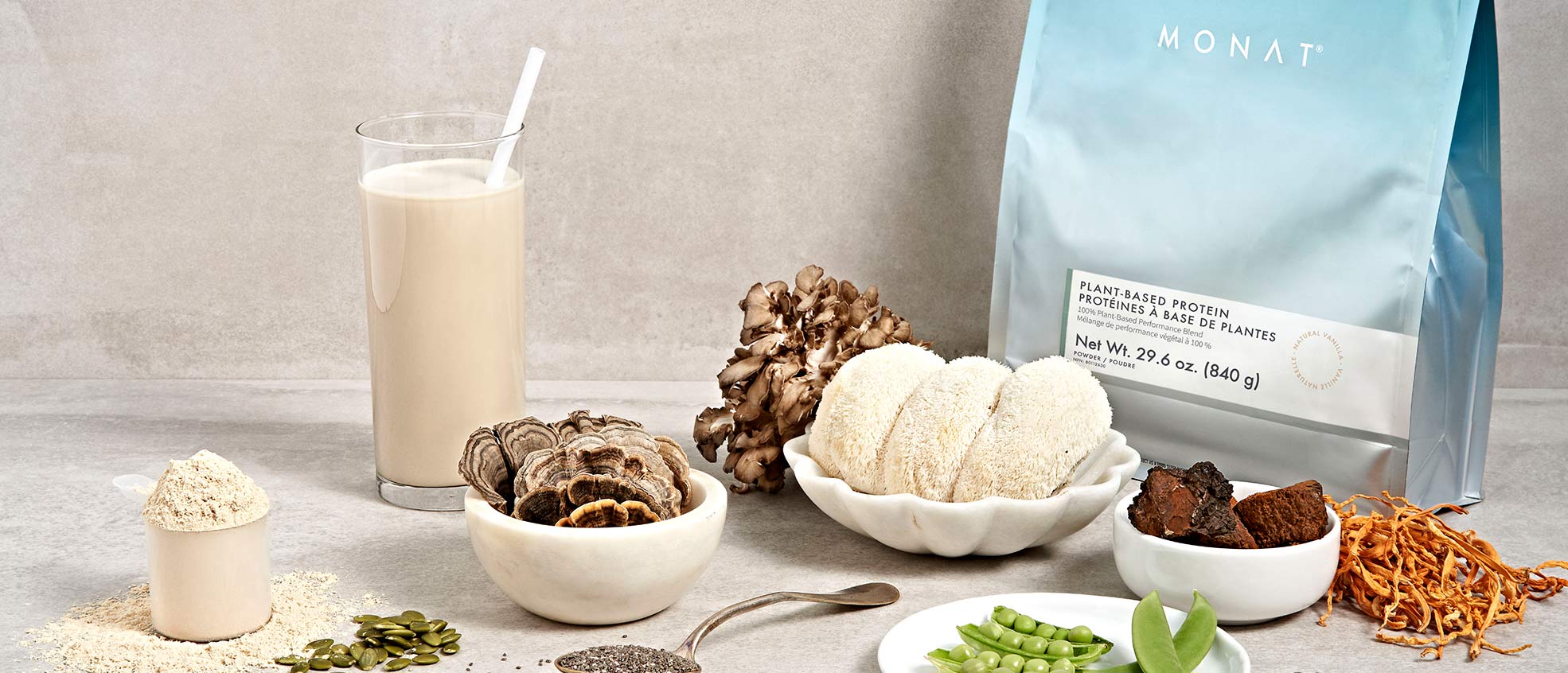 BENEFITS
This dynamic formula strategically combines four different proteins including pea, sunflower, chia, and rice, creating a source of amino acids that are involved in muscle protein synthesis in a totally plant-based formula.
Antioxidants derived from superfruits protect from environmental aggressors while watermelon extract & coconut water help balance skin & deliver the ultimate healthy glow.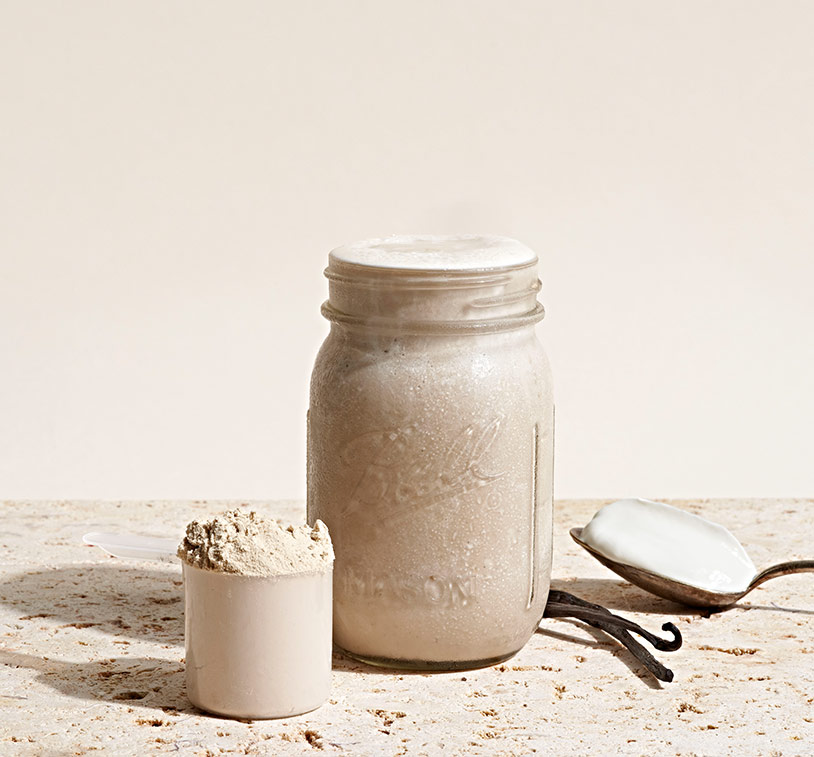 The Smooth Superfood Fuel.
/ Twenty grams of plant protein and a unique blend of mushrooms at 100 calories, and with no sugar, no synthetic flavours, synthetic colours, or synthetic sweeteners.
/ Silky-smooth, grit-free texture with a delicious vanilla flavour.
/ Mixes easily with water, plant milk or as the base of your favourite smoothie recipe.
Texture / Velvety-smooth, grit-free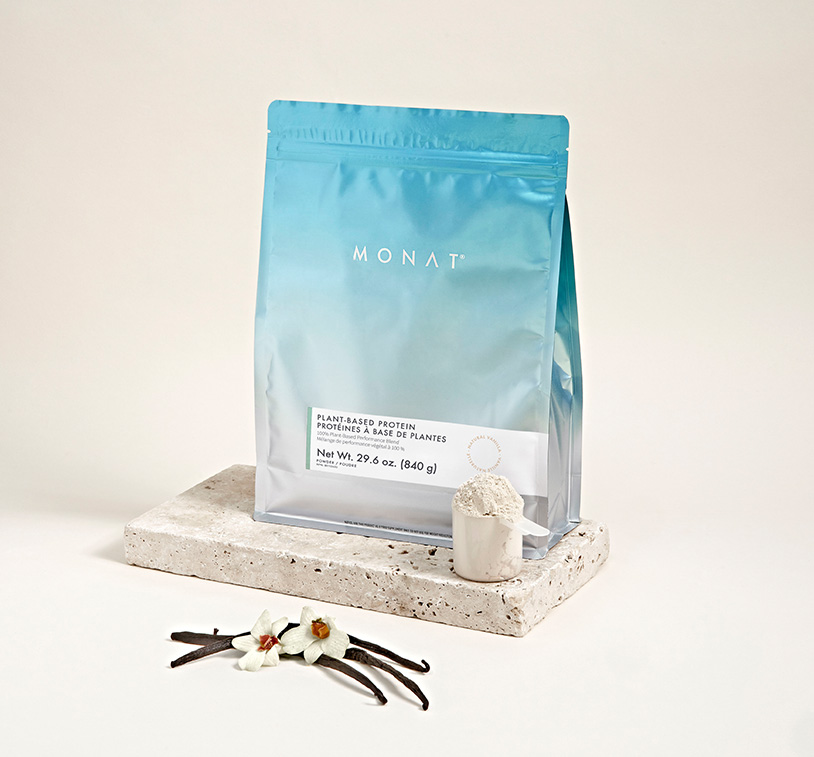 A silky-smooth blend of plant proteins and superfoods that help support the daily protein requirements of an active lifestyle.
This creamy, deliciously vanilla plant-based protein will be an indespensable part of your day. Pea and Rice protein assist in the building of lean muscle mass when combined with regular resistance training and a healthy, balanced diet. Sunflower and Chia Seed protein provide a source of antioxidants that help protect cells against the oxidative damage caused by free radicals.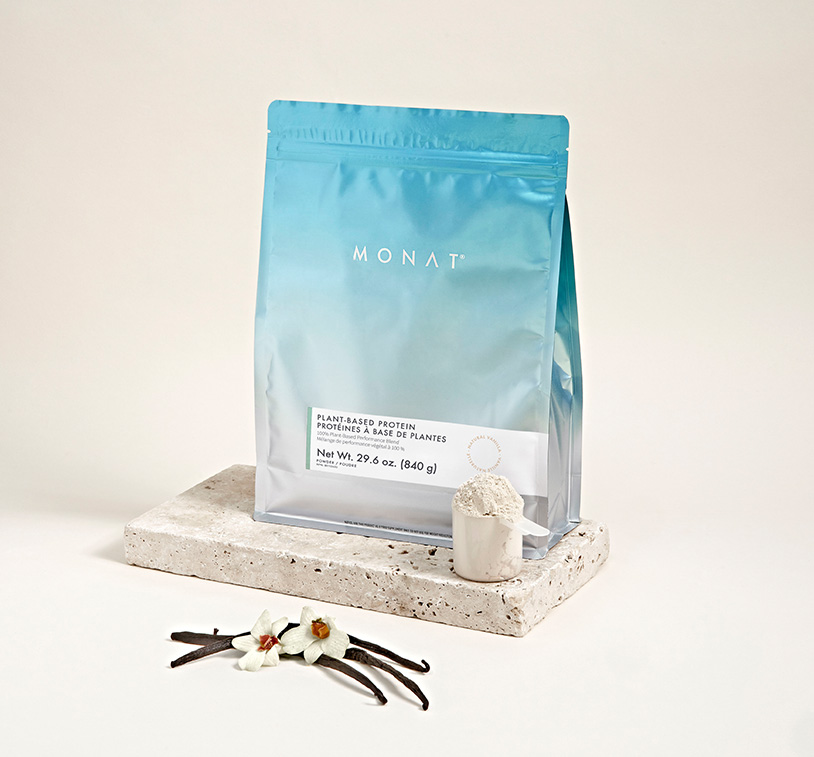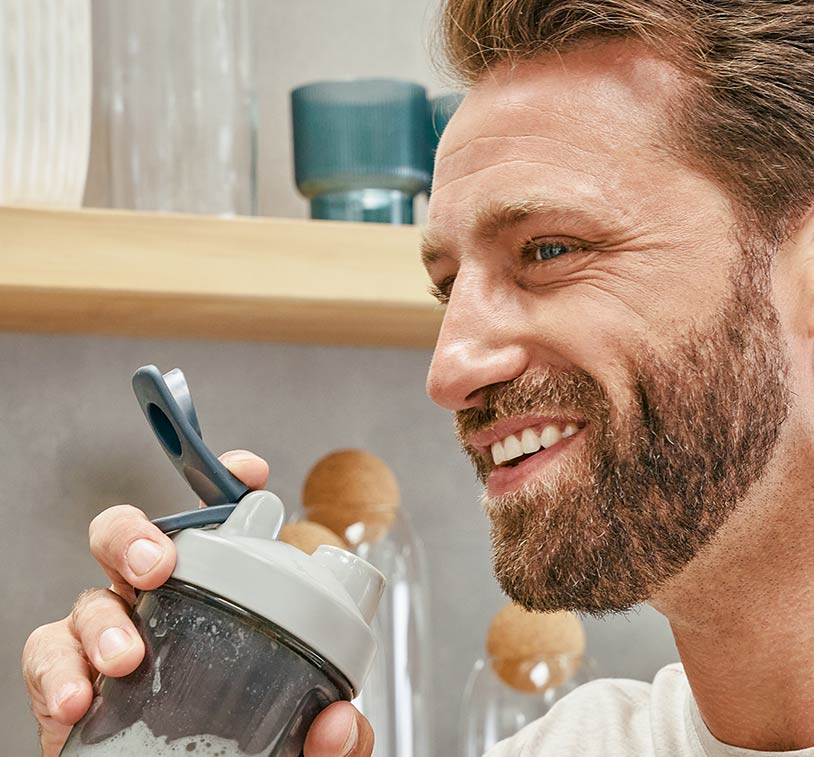 Directions
/ Take one scoop (28 g) daily.
/ Ensure to drink enough fluid before, during, and after exercise.
/ Mix product well in 8–10 oz. of liquid (water, juice, plant milk, etc.) for 30 seconds.
/ For best results, use a shaker bottle. Store in a cool, dry place.
KEY ACTIVES
Plant-based superfood protein blend

*These statements have not been evaluated by the Food and Drug Administration. These products are not intended to diagnose, treat, cure or prevent any disease.

† Not a low calorie food
×
---
---
Pea Protein (Psium sativum, Seed) [78% protein as is]
Rice Protein (Oryza sativa - Seed) [77% protein as is]
Chaga (Inonotus oblquus, Fruiting body) (30% Polysaccharides) (QCE 247 mg,4:1)
Cordyceps sinensis (Ophiocorfyceps sinensis, Stroma)(QCE 185.25 mg,3-14:1)
Maitake (Grifola frondose, Fruiting body) (QCE 308.75 - 1235 mg,5-20:1)
Lion's MAne (Hericum erinaceus, Fruiting body)
Turkey Tail (Trametes versicolor - Fruiting body) (10% Polysaccharides) (QCE 24-75 mg, 8-25:1)
Sunflower (Helianthus annuus, Seed)
Chia (Salvia hispanica, Seed)
---
(QCE = quantity crude equivalent)

---
Non-Medicinal Ingredients: Pumpkin seed, Steviol glycosides, Vanilla flavour, Monk fruit extract, Sodium chloride, Maltodextrin.
Store at room temperature in a dry place.
WARNINGS: CONSULT A HEALTHCARE PRACTITIONER/HEALTH CARE PROVIDER/HEALTH CARE PROFESSIONAL/DOCTOR/PHYSICIAN PRIOR TO USE IF YOU ARE PREGNANT OR BREASTFEEDING. CONSULT A HEALTHCARE PRACTITIONER/HEALTH CARE PROVIDER/HEALTH CARE PROFESSIONAL/DOCTOR/PHYSICIAN PRIOR TO USE IF YOU HAVE DIABETES.
YOU MIGHT ALSO LIKE