The Power of Naturally Based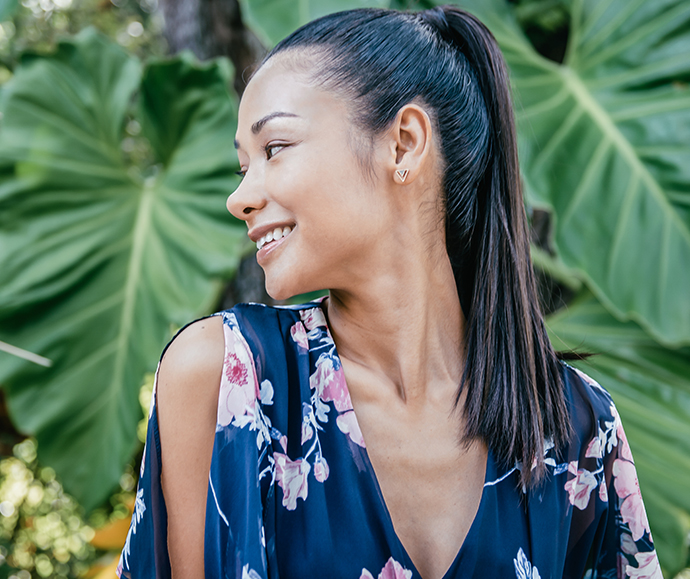 Get to Know What Makes MONAT Products Naturally Based
MONAT ingredients are naturally based, safe, and pure. But with other brands recognizing the power of botanical oils, you may wonder how MONAT is different. The answer rests in our rich formulations that make these naturally based ingredients work in harmony with each other, combining and reacting to pump up their natural properties to take MONAT to the next level. Here's an inside look explaining the power behind our naturally based formulas, some key ingredients, and the science behind MONAT.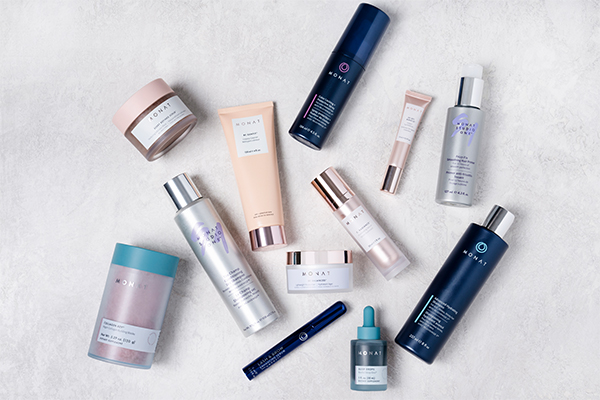 Q: What does naturally based mean?
A: At MONAT, naturally based means we strive to use ingredients that are considered "close to the source." Our naturally based ingredients include high-quality botanical extracts, essential oils, and vitamins in effective formulations. MONAT blends natural ingredients with surfactants (for cleansing products), emulsifiers (for creams and lotions), and preservatives (for a product that is free of contaminants and safe to use).
Q: Are MONAT products all-natural?
A: Technically no. But it's important to clarify the difference between "all-natural" and "naturally based." The all-natural category requires the use of natural preservatives whose safety has not been substantiated or the complete lack of preservatives altogether. The absence of preservatives also means the products would have a very limited shelf life and would need refrigeration. Items would need to be express shipped and cold-packed, making the products quite cost prohibitive.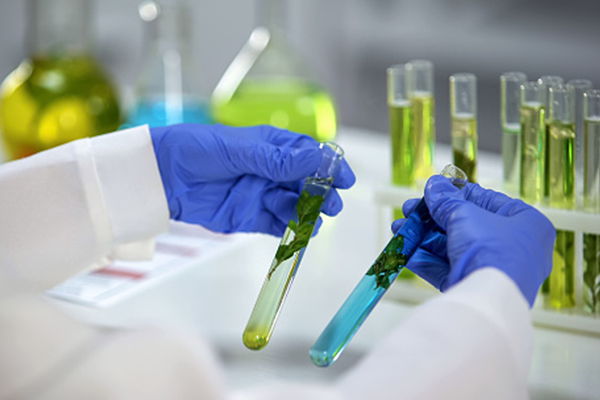 Other Important Terms to Know
To better understand the science behind naturally based products, let's review a few terms mentioned earlier that play a large part in the process of creating MONAT products: surfactant, emulsifiers, and preservatives.
Surfactants
A surfactant is any ingredient which reduces the surface tension between water and another liquid. One of the functions of a surfactant is to cleanse. A surfactant puts itself between dirt and the object being cleaned, thus separating the two and allowing for easy rinsing. It's what makes your cleansers, body washes, and bubble baths foam and bubble. Some surfactants are also known as detergents and there are mild cleansers and harsh cleansers. At MONAT, we use the gentlest and safest surfactant blends possible to effectively cleanse. Without surfactants, our products wouldn't bubble or foam.
It's also important to note there are good surfactants and bad surfactants. SLS, which is noted as a bad surfactant and linked to possible disease, is something you will never see in any MONAT products.
Emulsifiers
An emulsifier is what "marries" oil and water, making it a cream. An emulsion is created when fine droplets of a liquid are dispersed in a second liquid. Both liquids do not mix on their own and must be held together using an emulsifier. Emulsifying is done by slowly adding one ingredient to another while simultaneously mixing rapidly. This disperses and suspends tiny droplets of one liquid through another. The two liquids would quickly separate again if an emulsifier were not added. Emulsifiers are liaisons between the two liquids and serve to stabilize the mixture.
Preservatives
When it comes to beauty care products, preservatives are a good thing! Preservatives are added to skin, hair, and body care products because they protect the product and the consumer from the many types of mold, bacteria, yeast and fungus that can grow in a product. These things can compromise the integrity of a product—make it separate or smell bad. Most companies use a blend of preservatives to protect against a wide range of contaminants, and these blends of preservatives provide broad spectrum protection. The approximate total preservative blend used in MONAT products is less than 1% of the total formulation, are a natural alternative to synthetic, and are non-toxic to the consumer.
Key Ingredients
Here are a few of our main key ingredients that place MONAT products in a league of their own.

REJUVENIQE®
A pure, multitasking elixir ideal for normal to thick hair and normal to dry skin. REJUVENIQE® nourishes and energizes the scalp with an invigorating blend of 13+ natural plant and essential oils.

Capixyl™
A unique active complex that helps to strengthen and thicken hair while supporting natural growth.

Procataline™
Featuring pea extract, this high-tech blend supports the appearance of healthy, younger-looking hair by helping to protect your tresses from environmental factors.

Crodasorb™
A powerful ingredient that helps preserve the natural pigmentation of the hair and keeps strands protected and strong.
Is naturally based better?
YES! Naturally based means you get the best of both worlds: products with ingredients that are as close to the source as possible and products that are blended in effective and safe formulations. We will continue to use only high-quality botanicals, essential oils, and vitamins in MONAT formulations to ensure you receive the most benefit of what the earth has to offer!