Get Ready For A Calm, Comforting Clean!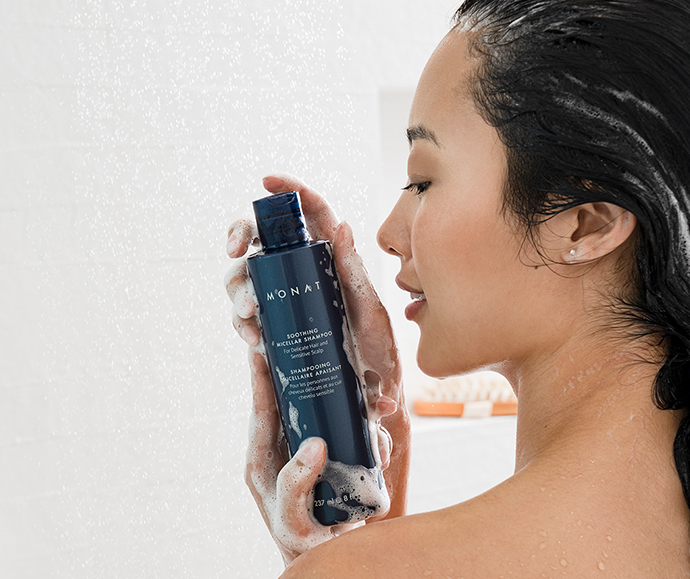 Soothing Micellar Shampoo Brings It All To The Table
This incredible shampoo offers soothing scalp comfort and hydration for a refreshing cleansing experience for all hair types and textures. Plus, it clarifies strands by capturing and removing debris, impurities, and product buildup without stripping essential nutrients from your hair.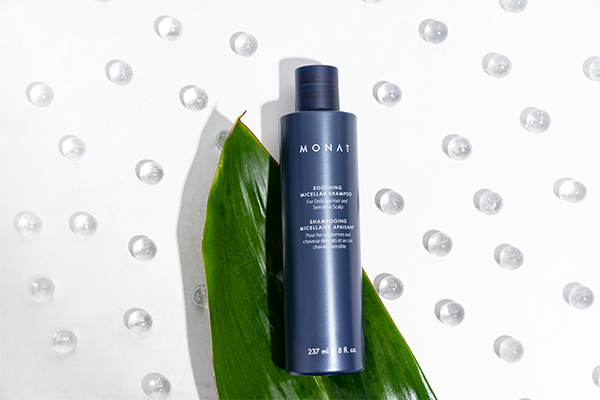 The Magic of Micelles
So what are these magical micelles, anyway? Micelles are tiny molecular structures that act like magnets and gently draw out impurities, dirt, and oil. They work to protect your hair by removing 96% of environmental pollutants without stripping strands. In other words, little magical micelles!
MONAT Key Ingredients
We always take extra care to formulate our products with only the best MONAT Key Ingredients.
Ultra-gentle Cleansing Blends
A gentle combination of cleansing agents derived from coconut and corn, friendly to the scalp and environment.
Glycerin
A naturally derived humectant and moisturizer sourced from sustainable palm and used in haircare and skincare.
Plus, MONAT delivers this eco-friendly, fragrance-free shampoo packaged in a 100% post-consumer recycled bottle!