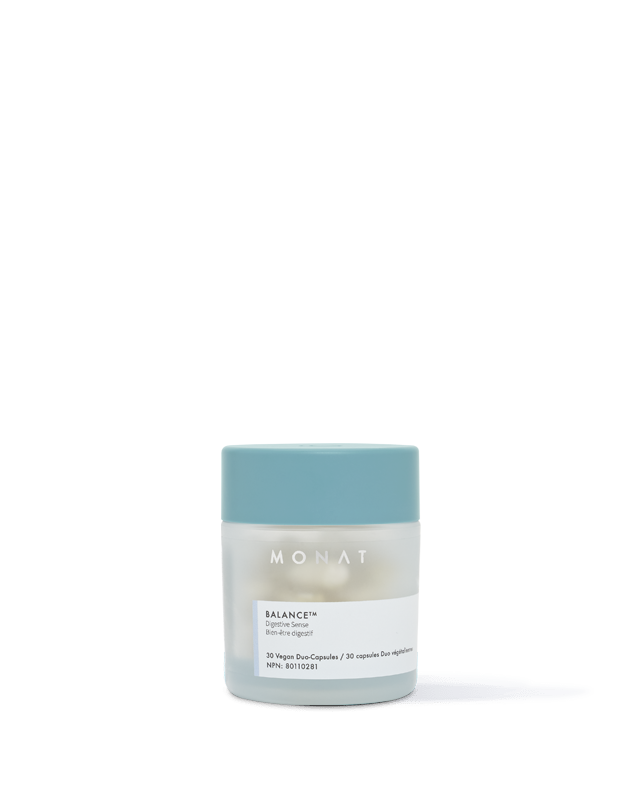 MONAT
Balance™
A unique combination of probiotics to support gut health.
30 Capsules
VIP Customer Price
$77.00 (CAD)
VIP Customer Price
$81.00 (CAD)
To learn more about Balance™, please contact your MONAT Market Partner.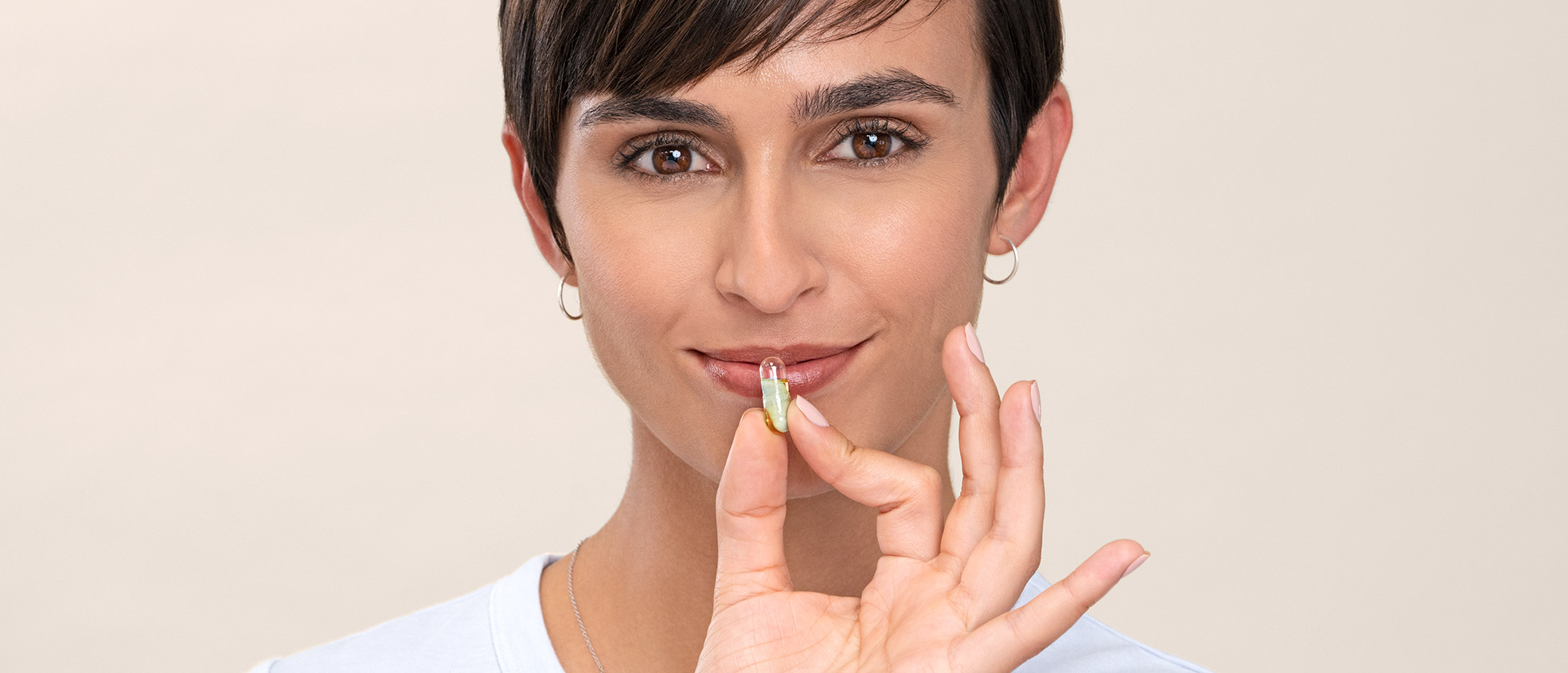 BENEFITS
Helps support intestinal/gastrointestinal health.
Can promote favourable gut flora. Helps support existing gut flora naturally present in a healthy person's digestive system.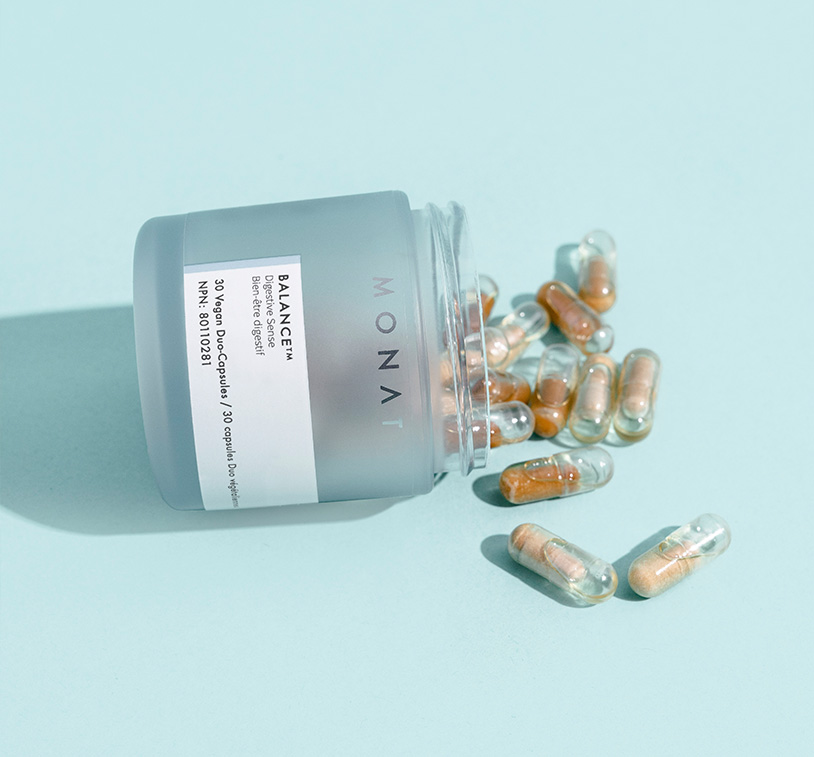 Features
/ 5 Billion CFUs (Colony Forming Units) and 12 strains of live bacteria
/ Delayed-release, capsule-in-capsule technology
/ Shelf stable; no refrigeration required
/ Vegan
/ Free from artificial flavours, colours, and common allergens including dairy, soy and gluten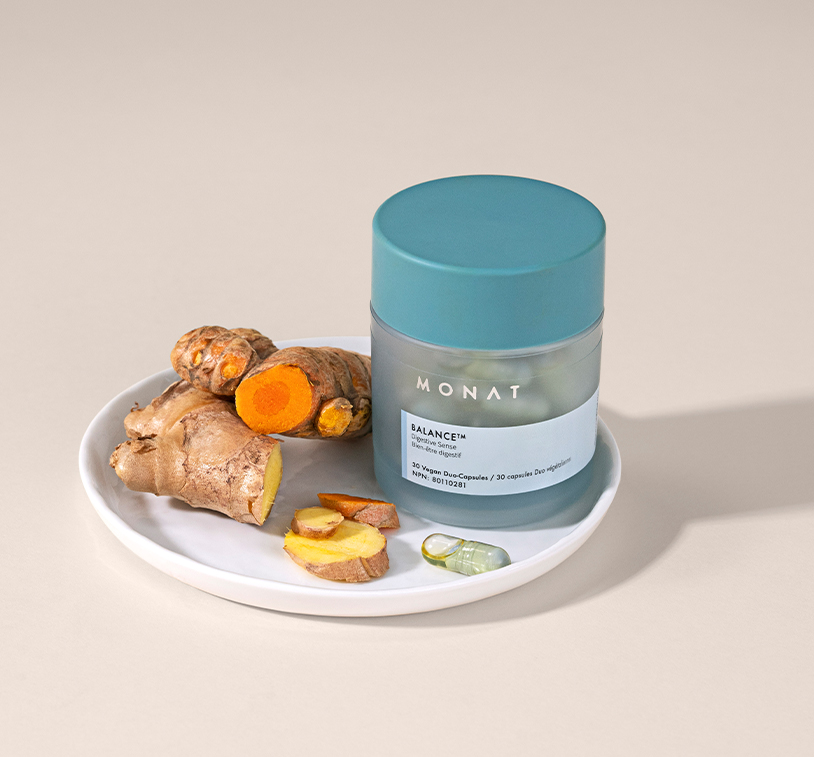 It just makes Digestive Sense
A synergistic probiotic natural health product with a technologically advanced capsule-in-capsule delivery system to support gut, immune, and skin health.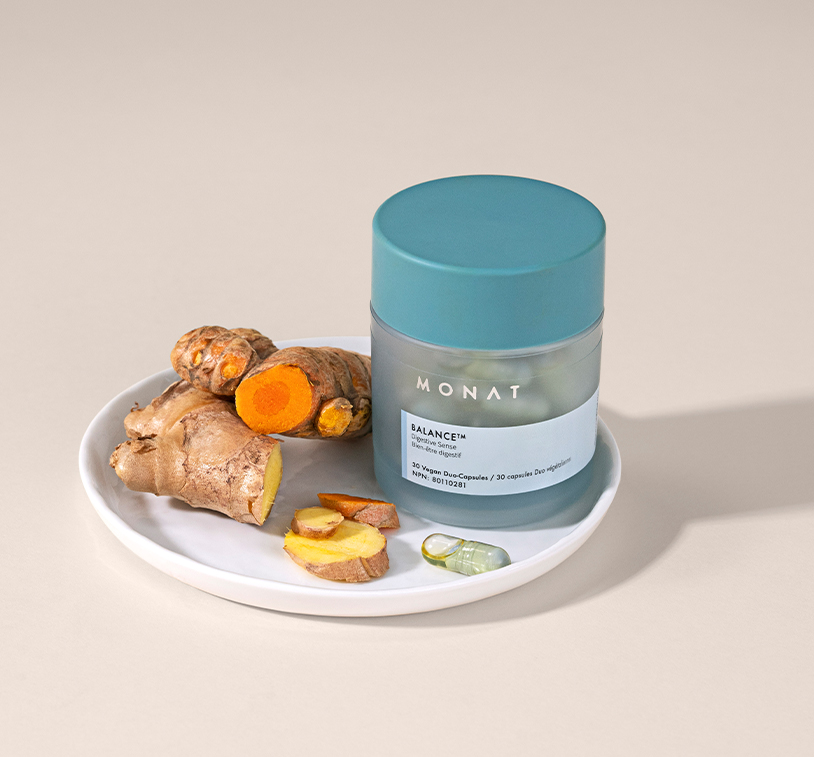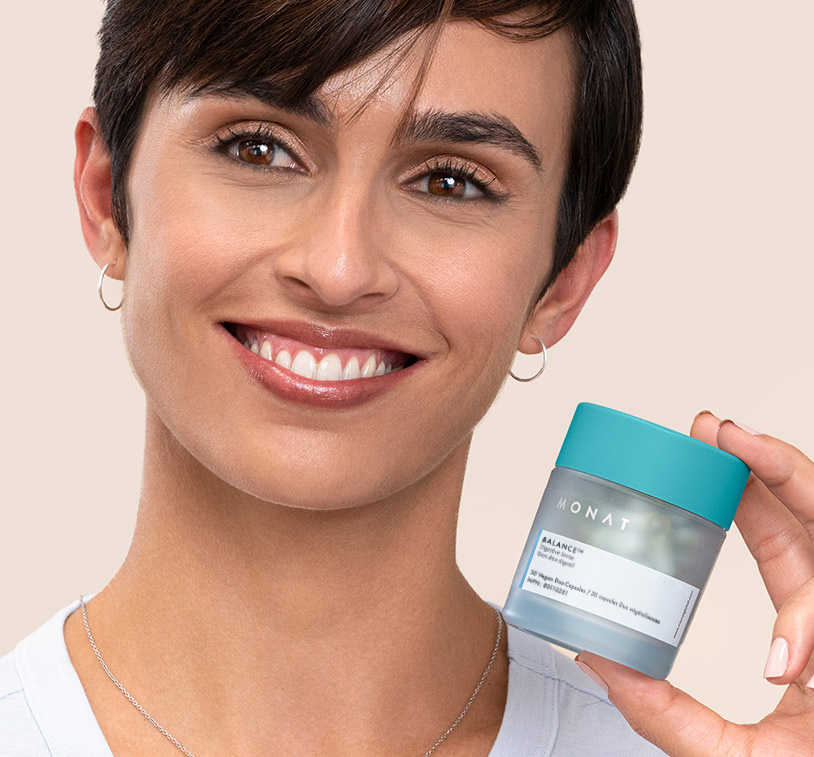 Directions
Recommended Dose (Adults):
/ Take one capsule once a day.
/ Take at least 2-3 hours before or after antibiotics.
INGREDIENT OVERVIEW
Rice Bran Stabilized Prebiotic Powder
Medium Chain Triglycerides (MCT) Oil
Cautions and Warnings
Consult a health care practitioner prior to use if you have fever, vomiting, bloody diarrhea or severe abdominal pain. Stop use and consult a health care practitioner if symptoms of digestive upset (e.g. diarrhea) occur, worsen and/or persists beyond 3 days.
Contraindications
Do not use this product if you have an immune-compromised condition (e.g. AIDS, lymphoma, patients undergoing long-term corticosteroid treatment).
×
Medicinal Ingredients
---
---
Lactobacillus acidophilus (LA85)
Lactobacillus casei (LC89)
Lactobacillus rhamnosus (LRa05)
Lactobacillus fermentum (LF61)
Bifidobacterium breve (BBr60)
Bifidobacterium bifidum (BBi32)
Lactobacillus plantarum (LP90)
Lactobacillus paracasei (LC86)
Lactobacillus salivarius (LS97)
Bifidobacterium animalis subsp. lactis (BLa80)
Bifidobacterium longum subsp. longum (BL21)
Lactobacillus reuteri (LR08)
Licorice (Glycyrrhiza glabra, Root)
Inulin (Cichorium intybus, Root)

100 million CFU
600 million CFU
500 million CFU
100 million CFU
600 million CFU
500 million CFU
700 million CFU
600 million CFU
100 million CFU
600 million CFU
500 million CFU
100 million CFU
12.5 mg
25 mg

---
Non-Medicinal Ingredients: Stearic Acid, Stabilized Rice Bran, Magnesium Stearate, Hydrated Silica, Hypromellose, Flaxseed Oil, Vitamin E, Medium Chain Triglycerides, Maltodextrin, Titanium Dioxide.
WARNING: CONSULT A HEALTH CARE PRACTITIONER PRIOR TO USE IF YOU HAVE FEVER, VOMITING, BLOODY DIARRHEA OR SEVERE ABDOMINAL PAIN. STOP USE AND CONSULT A HEALTH CARE PRACTITIONER IF SYMPTOMS OF DIGESTIVE UPSET (E.G. DIARRHEA) OCCUR, WORSEN AND/OR PERSISTS BEYOND 3 DAYS.
CONTRAINDICATIONS: DO NOT USE THIS PRODUCT IF YOU HAVE AN IMMUNE-COMPROMISED CONDITION (E.G. AIDS, LYMPHOMA, PATIENTS UNDERGOING LONG-TERM CORTICOSTEROID TREATMENT).

YOU MIGHT ALSO LIKE