You CAN Make Thin Hair Look Thicker! Here's how.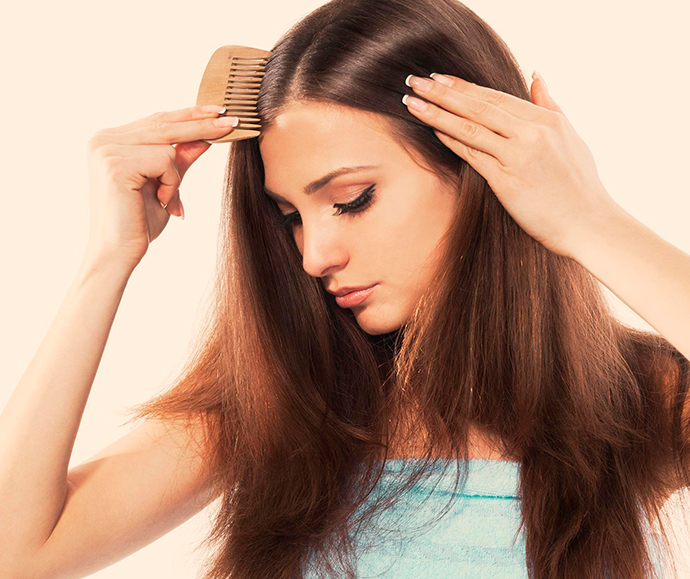 If you've been suffering through a lifetime of limp waves and lifeless, stick-to-my-forehead bangs, take heart. It is possible to transform your flat strands and add bombshell volume to your fine hair with a few tips and styling techniques. Read on!
Dry Your Hair the Right Way
"Rough" dry your hair before styling. Too much brushing can make your hair appear more limp. Dry your hair at least 90 percent with your hands before pulling out your round brush.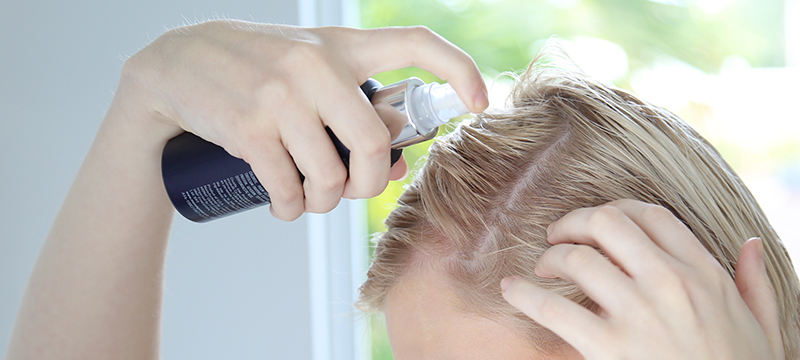 Be Careful with Product Placement
Watch where you put your product. You should never apply product to your roots unless it's a root-volume spray like
Reshape Root Lifter
. When you apply product, start at the ends since they absorb more.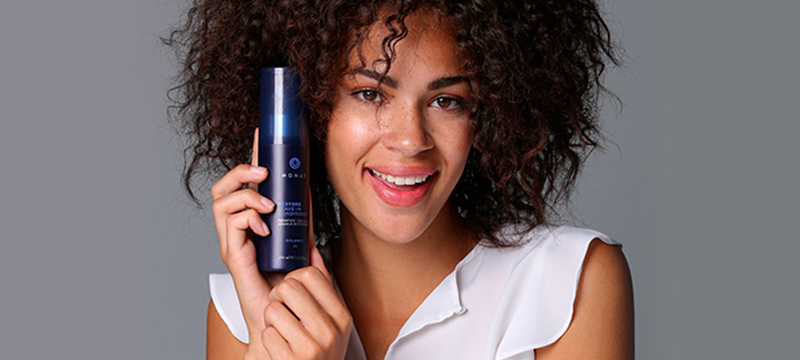 Go Easy On Conditioner
Also, don't over-condition your hair since heavy conditioners can weigh it down. Use a lightweight leave-in one like
Restore Leave-In Conditioner
only on your ends and every other time you shampoo.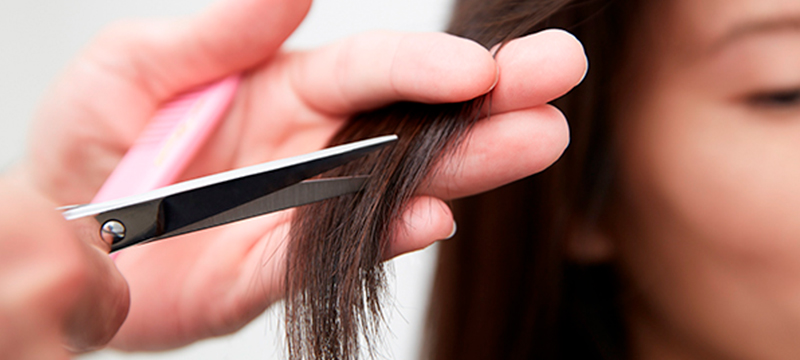 Cut and Style for Maximum Heft!
Then, when it comes to cutting and styling your hair, strategic haircuts and hairstyles will trick onlookers into believing you have more hair than you know what to do with! For example, long layers can add movement and volume. Shorter cuts also work great because then hair isn't weighed down. Blunt collarbone-length cuts with just a few face framing layers are another good cut for thin hair. Bangs are also a possibility. It just takes a spritz of dry shampoo like
THE CHAMP™ Conditioning Dry Shampoo
to keep them from separating and looking too thin and wispy.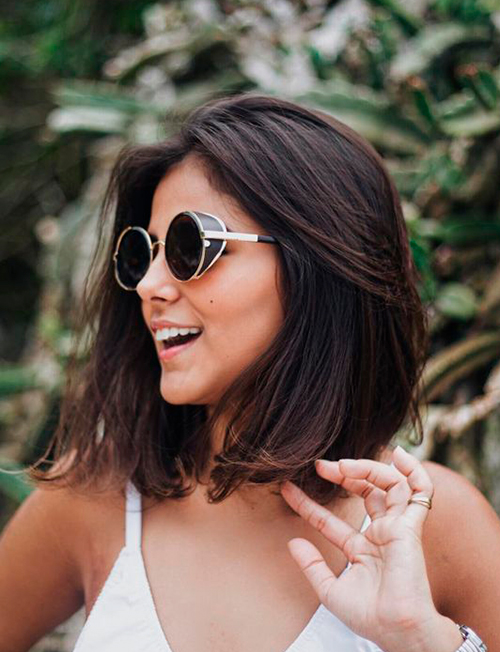 Shoulder-Length Blunt Cut
You can have your hair shoulder-length by getting your hair cut in a blunt style. This will make your hair appear thicker. To maintain and amplify fullness, use a volumizing shampoo and conditioner like
Revive Shampoo
and
Revitalize Conditioner
.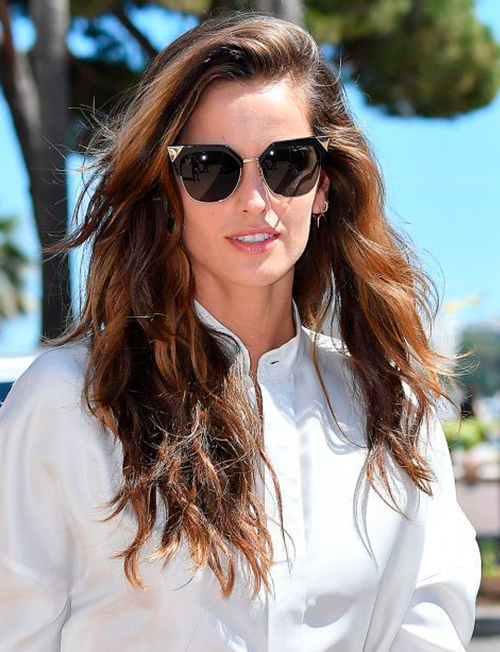 Deep Side Part
If you want your hair long, go with a deep side part. This pretty much "lumps" your hair together on one side, which gives off an illusion of volume.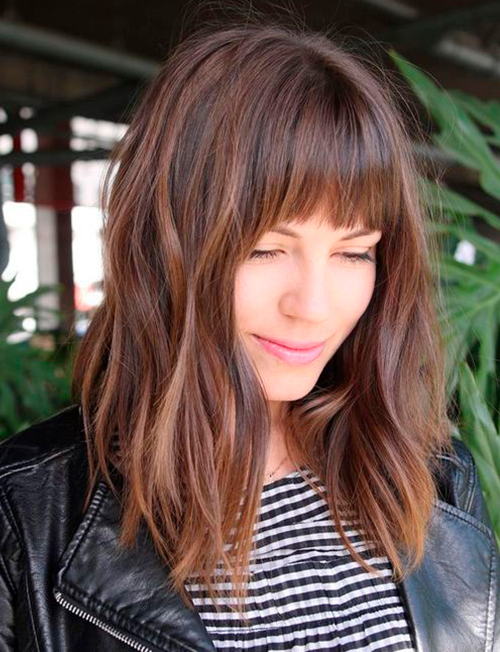 Shag with Bangs
This layered haircut works great for thin hair. The shaggy layers with blunt ends are easy to curl or air dry to get summer-perfect beachy waves. Use
Tousled Texturizing Mist
to really get your waves beachy! Add in some bangs and you've got even more shape and style!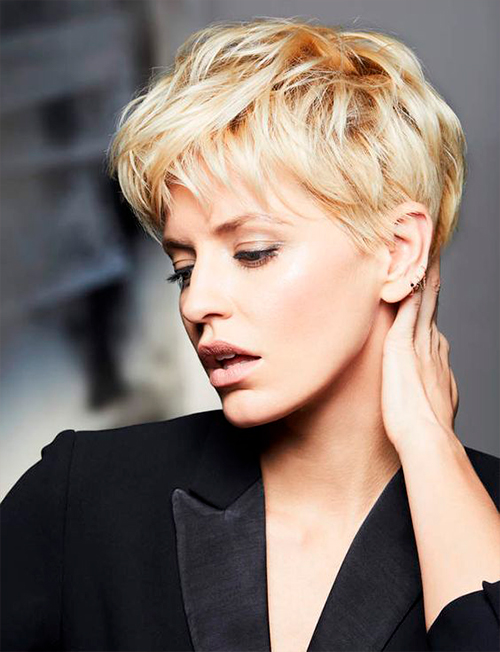 Choppy Pixie
You can always do the one cut that never goes out of style—the choppy pixie. Oh so short, it's very sassy and makes thin hair look thick and full. Don't forget to dip your fingers into some
Restyle Instant Sculpting Taffy
and then pull at some pieces to make them go in a windswept style…or every which way!