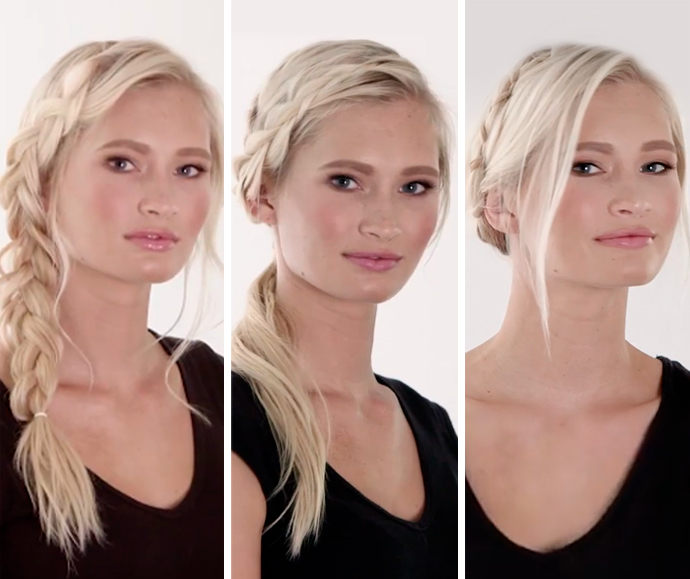 Get Sun-kissed and Twisted
Picture this…
Warm days. Hot nights. Waterfront views. Out of office messages.
Yep, the lazy days of summer have come a-knockin' and we are ready to sit back and relax! But indulging in some well-deserved R&R doesn't mean your hair can't look fab while you're soaking up the sun or getting into some good trouble during your outdoor adventures!
Now is the perfect time to show off your personal style with some easy-to-create and maintain braids. Braids are a stylish and fun way to keep your hair up, up and out of the way…with an added dash of sass! Plus, braids are the perfect accessory to take your hair from day to night, while keeping things tamed against the (unavoidable) humidity. Here are a few of our favorite braiding styles that will keep your hairstyle sizzling all summer long.
Side Braid
Choose your best side and get that
#SIDEBRAID
in motion! The side braid offers the ultimate effortless look. It is very versatile and truly can be the ultimate braid chameleon. You can take it from elegant to bohemian, or just plain ol' fun and flirty! Check out one option for a gorgeous side braid created in just a few seconds.
Double Braid
Ready to have everyone doing a double take as you saunter along that sandy shore? Unique, trendy and just all around stunning, this
#DOUBLEBRAID
is what we like to call a triple threat. This particular style boasts two braids that are formed on one side of your hair. They are then linked seamlessly into your ponytail. The result is an unforgettable look that we're sure will become your next favorite! Watch how to create this look below.
Warrior Princess Braid
What's better than a summer romance? Tapping into your inner princess with a hairstyle worth writing home about, that's what! This
#WARRIORPRINCESSBRAID
is both simple and complex while boasting an effortless energy of confidence and beauty. Perfect for those oceanside sunset nights that turn into sunrise mornings! See how this stunning twist on a natural look is created.
Now that you have some gorgeous braiding styles to add to your vacation to-do list, get up, get out, and get sun-kissed and twisted! Share your styles with us…tag us at
#MONATstyle!