IT Girl Hairstyles For The Summer!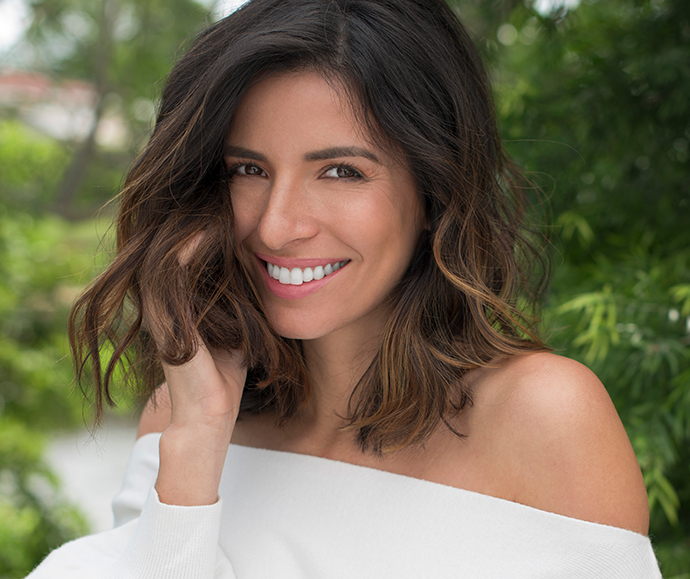 Check out these trés cool hairstyles, perfect for the summer months. We love them all!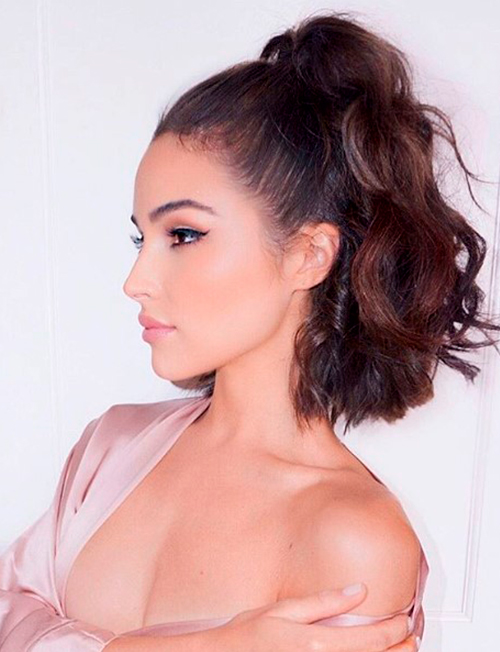 Half up, Half down On Medium Hair
Half up, half down styles are so the rage right now. It gets a whole new look when done on medium length hair. Toss your head and let it flip!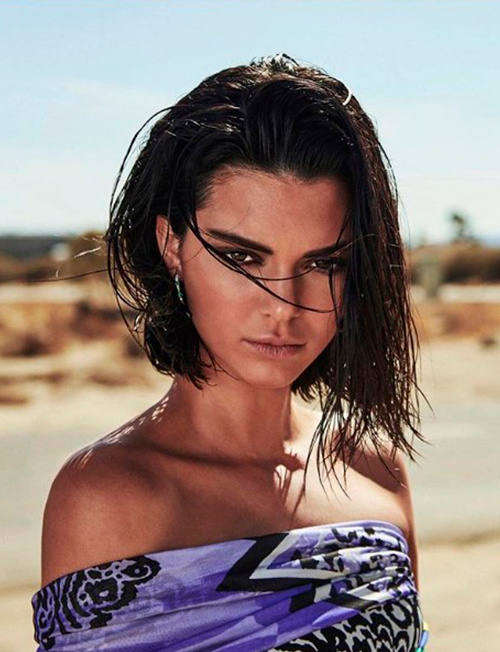 The Wet Look
The wet look is being seen everywhere. Don't miss out wearing this oh so fab style! It's summery and exotic at the same time!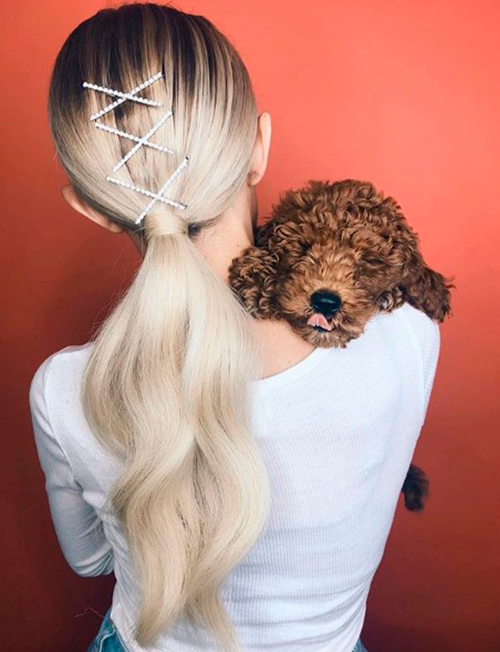 Accessorize with Bobby Pins
Using rhinestone studded bobby pins in a criss cross fashion is the perfect accessory. Add a cute little doggie on your shoulder and you've got the perfect look!