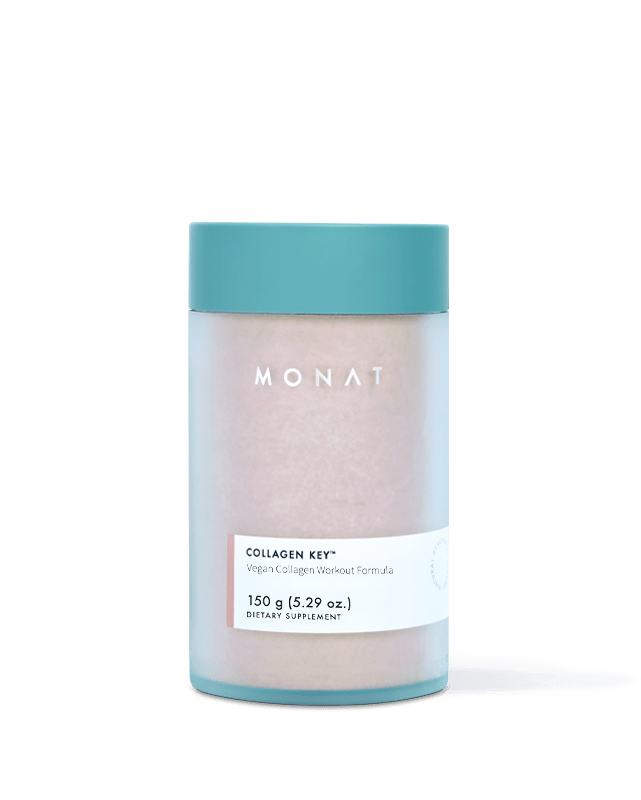 NEW
Collagen Key™
An all-in-one blend to support total beauty from within.
5.29 oz. (150 g) 30 Servings
To learn more about Collagen Key™, please contact your MONAT Market Partner.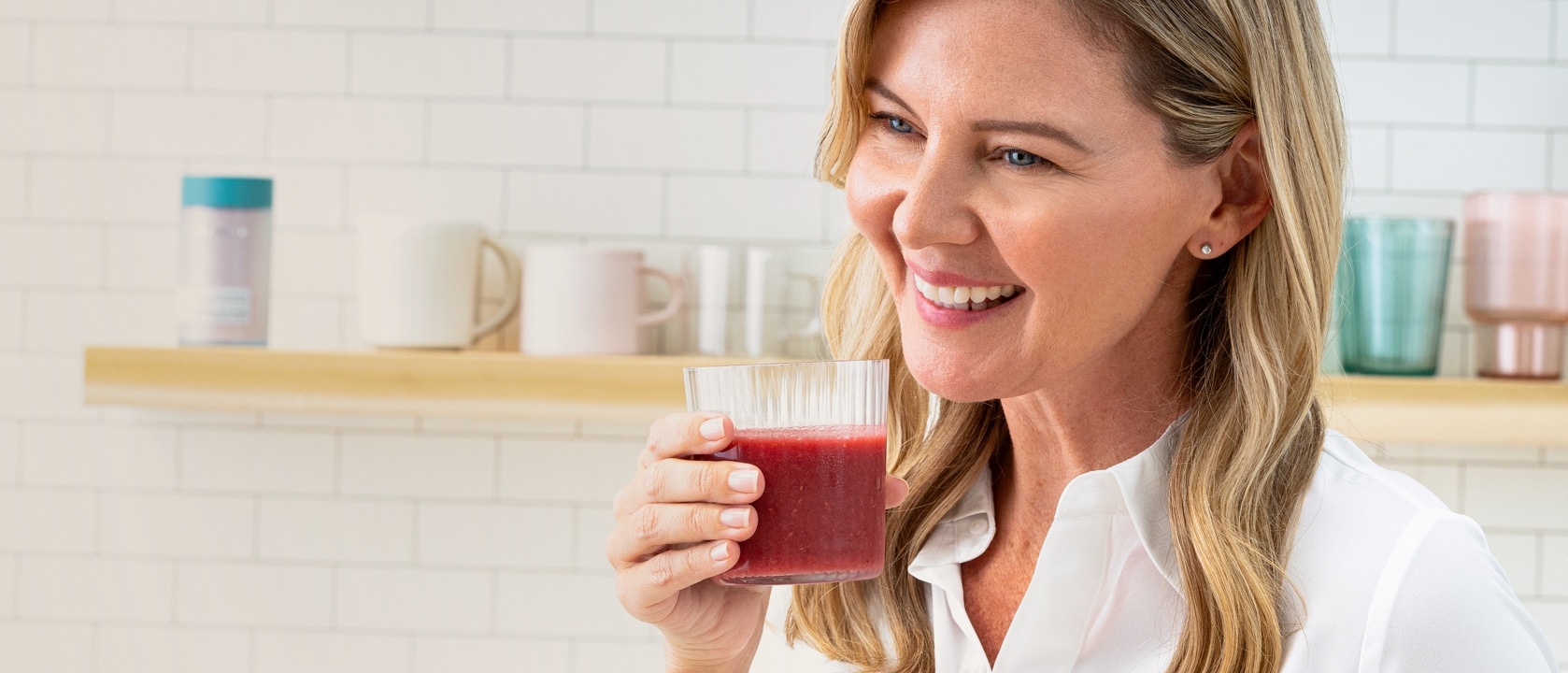 BENEFITS
This sugar-free formula with a delicious peach berry flavour offers several advantages for collagen health.
It helps strengthen and maintain connective tissues and supports healthy skin and mucous membranes, which are essential for overall well-being.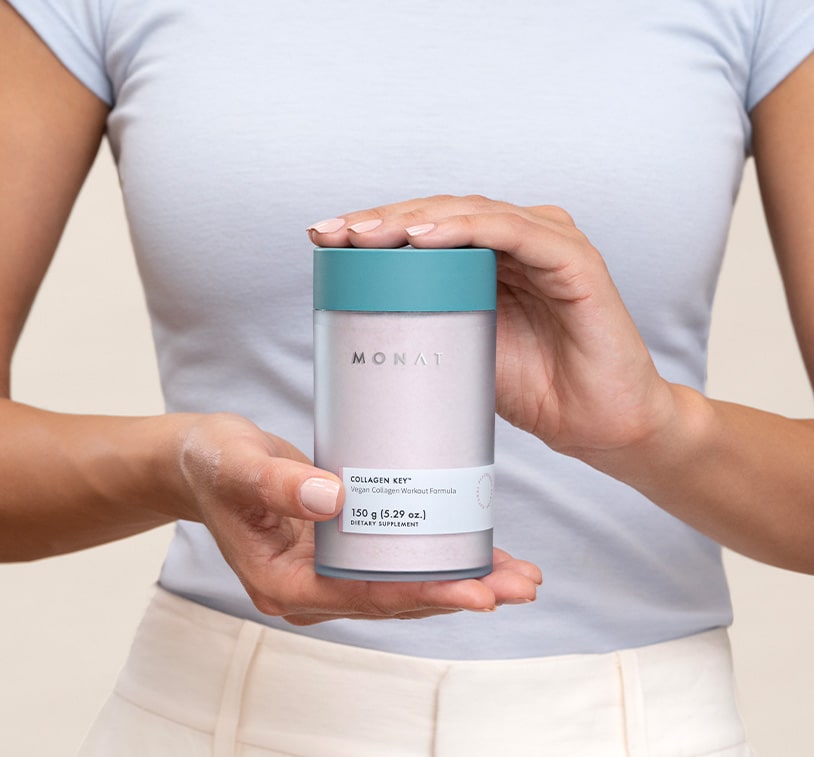 A unique all-in-one formula that helps support the body's natural production of collagen.
Necessary for normal connective tissue structure and function
Contributes to cell protection from free radical damage
Necessary for normal neurological function
Necessary for normal carbohydrate metabolism
Necessary for normal neurological and cardiac function
Contributes to normal skin and mucous membrane structure and function
Contributes to maintenance of normal hair
Contributes to maintenance of normal skin and mucous membrane
/ Potent antioxidants including vitamin C
/ Sugar-free formula with natural peach berry flavour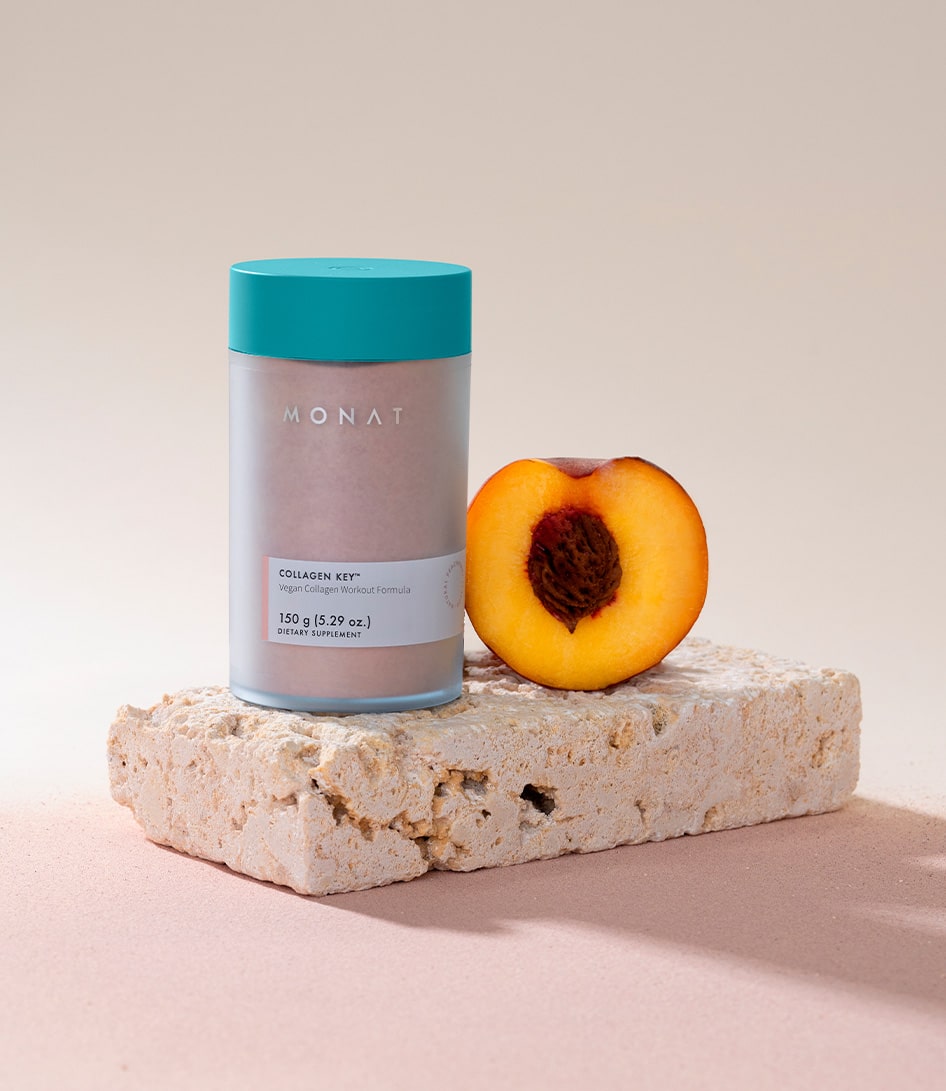 The formula's effectiveness is mainly due to its powerful antioxidants, especially vitamin C.
By fortifying connective tissues and preserving healthy skin and mucous membranes, it plays a crucial role in maintaining optimal collagen health and overall vitality.
As we age, collagen formation starts to diminish, and the 'scaffolding' of the skin slowly turns into wrinkles and fine lines. The ingredients within Collagen Key™ contribute to normal collagen formation and skin rejuvenation.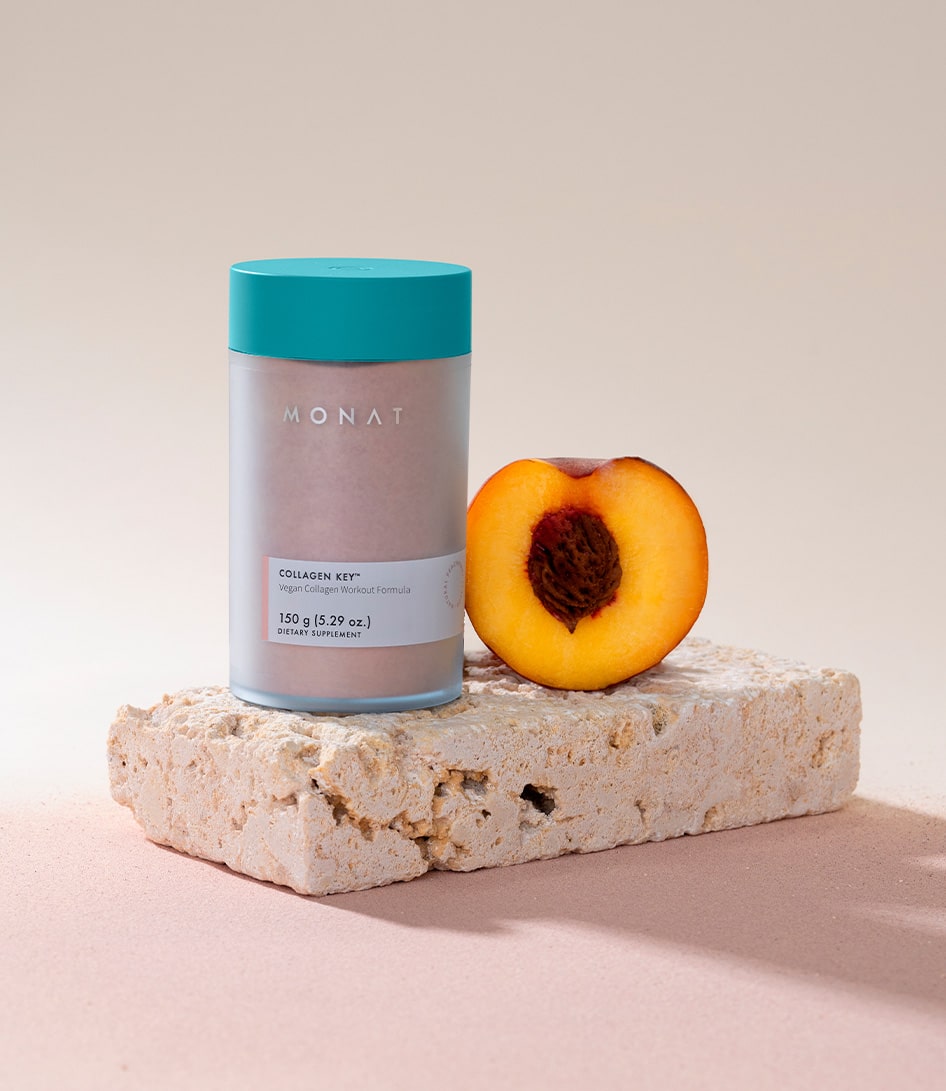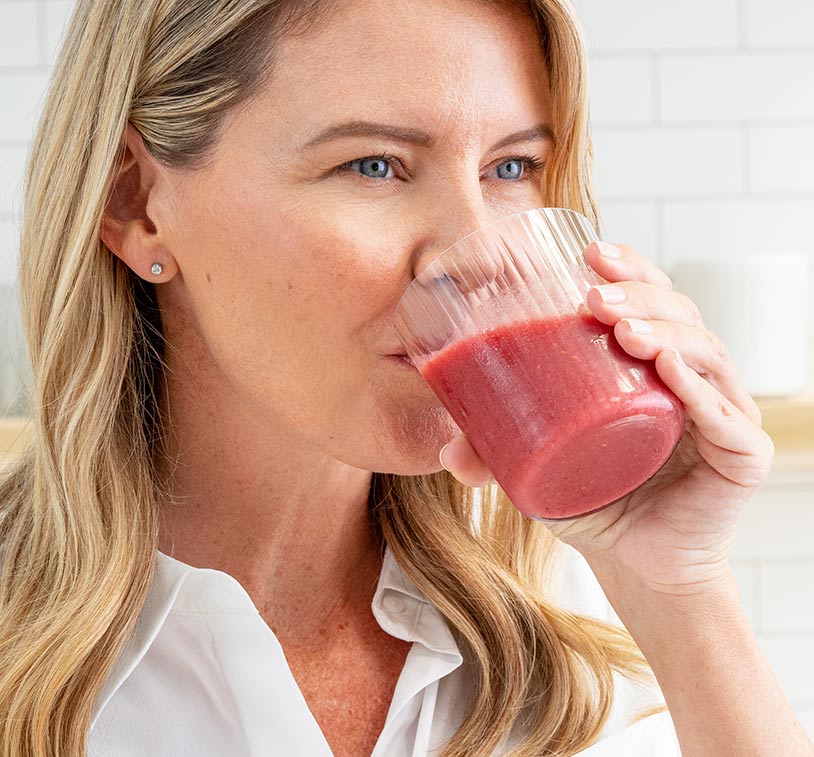 Directions
/ Mix one scoop with 240-350 mL of water. For maximum benefit, use for three months or more.
/ Mixing Tips: For easy mixing, use room temperature water for full dissolution, then add ice for refreshment. For bolder flavour, use 240 mL of water. For lighter flavour, use 350 mL or more.
/ Collagen Key™ may also be blended in your favourite juice or smoothie. To be taken and enjoyed day or night.
KEY ACTIVES
×
Glycine Powder, Food Acid (Citric Acid), Flavour (Natural Peach Berry), Ascorbic Acid, Colour (Beet Root), Polygonum cuspidatum (Resveratrol), Sweetener (Stevia Extract), Anticaking agent (Silica), Bamboo Extract (Silica), Niacinamide, D-Biotin, Calcium Pantothenate, L-Proline, L-Hydroxyproline, L-Methionine, Pyridoxine Hydrochloride, Riboflavin, Thiamin Hydrochloride, Sodium Hyaluronate. L-5 Methyltetrafolate, Methylcobalamin.
THIS PRODUCT WAS MANUFACTURED IN A FACILITY THAT ALSO USES: MILK, EGG, CRUSTACEAN SHELL FISH, TREE NUTS, WHEAT, PEANUTS, SOYBEANS, AND SEASAME.
FORMULATED SUPPLEMENTARY SPORT FOOD
Not a sole source of nutrition and should be consumed in conjunction with a nutritious and varied diet. Should be consumed in conjunction with an appropriate physical training or exercise program.
YOU MIGHT ALSO LIKE