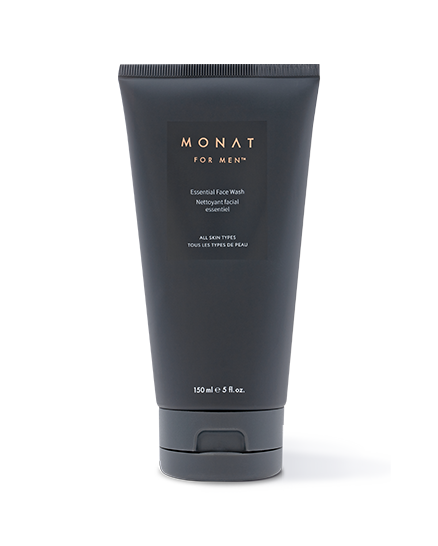 MONAT FOR MEN™
Essential
Face Wash
An invigorating and refreshing facial gel wash crafted to deeply cleanse while stimulating and refreshing the skin.
VIP Customer Price
$39.00 (CAD)
Retail Price
$46.00 (CAD)
ON SALE Sunday, September 15 11a.m. EDT
To learn more about MONAT FOR MEN™ Essential Face Wash, please contact your MONAT Market Partner.
Made specifically for men's skin, this lightweight facial gel wash deeply cleanses and provides an instant burst of freshness to the skin as the vital first step of an effective skincare routine.
/ Removes excess oils, dirt, and impurities from the skin.
/ Revitalizes the complexion and wakes up dull, fatigued skin.
/ Deeply cleanses without stripping the skin.
/ Provides a cooling and refreshing skincare experience.
/ Lightweight and suitable for all skin types, including those with sensitive skin.
/ Apply a small amount onto fingertips.
/ Massage gently into damp skin using circular motions, working cleanser into a lather and avoiding the eye area.
/ Rinse well with warm water and pat dry.
/ Can be used morning and night.
/ Follow with MONAT FOR MEN™ Essential Face Moisturizer.
MONAT FOR MEN™
Essential Face Wash
Coffea Arabica Seed Extract