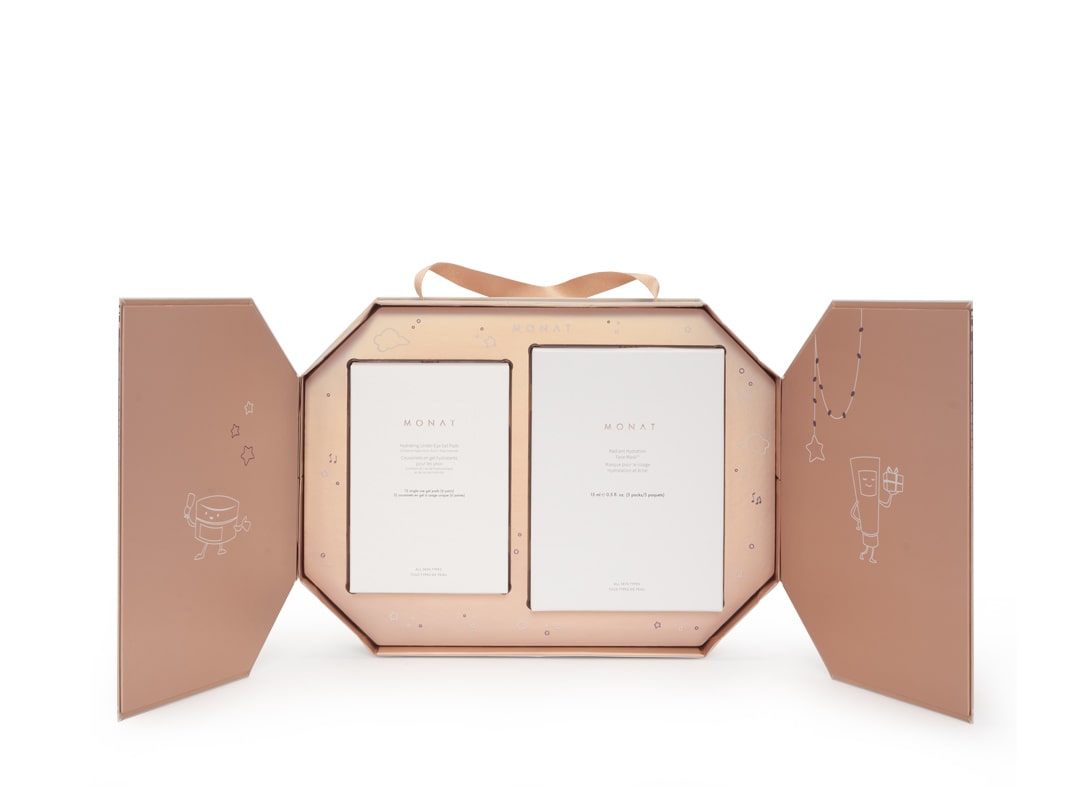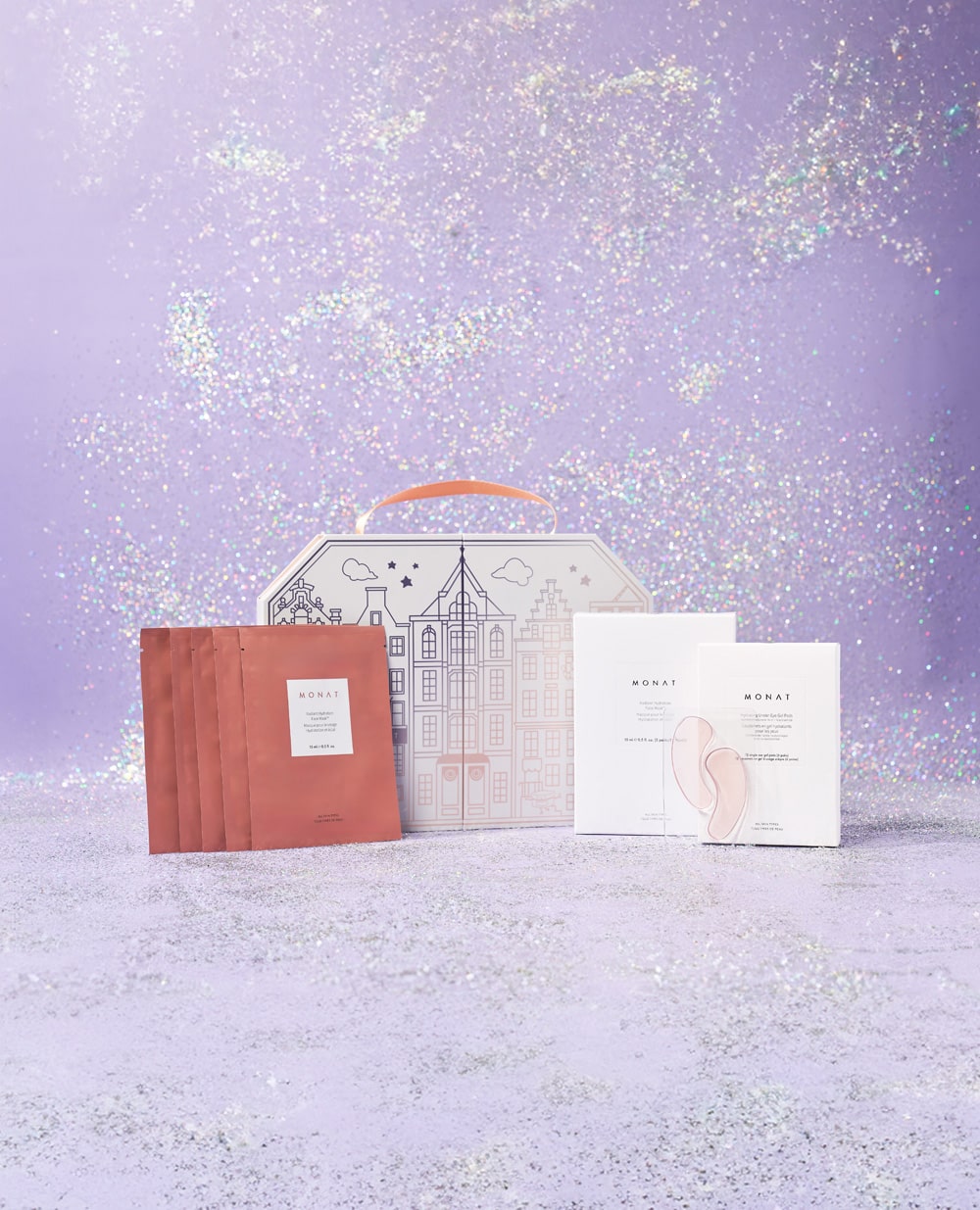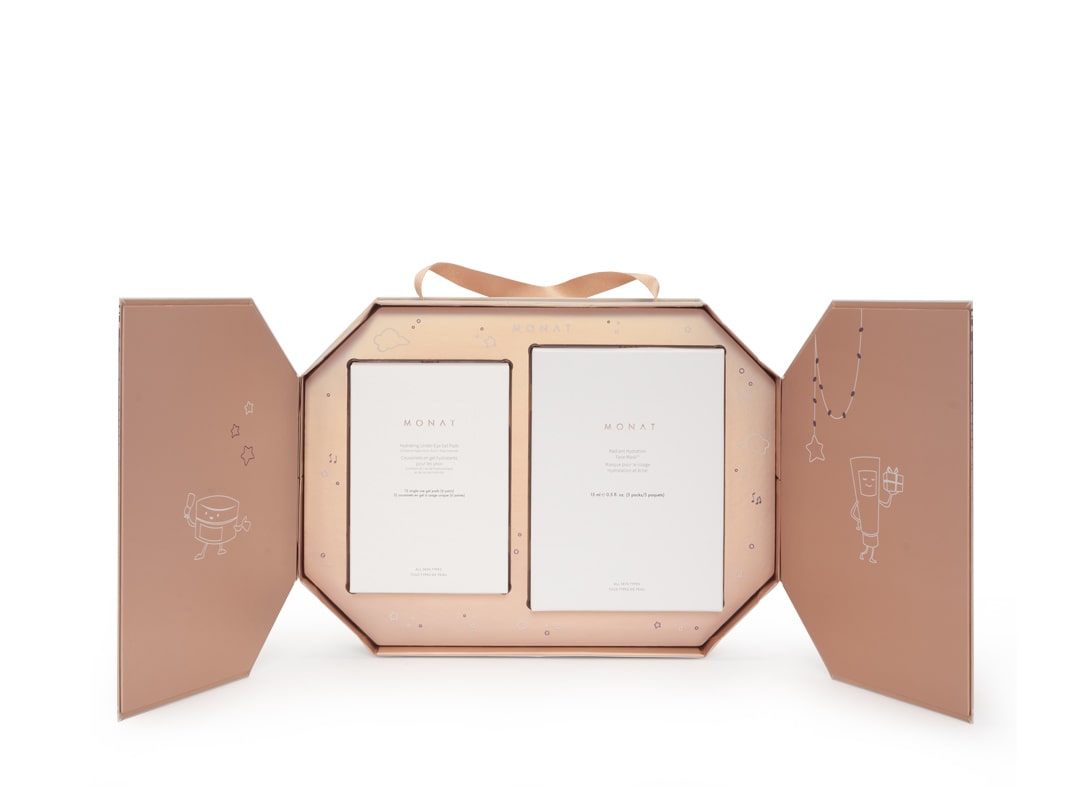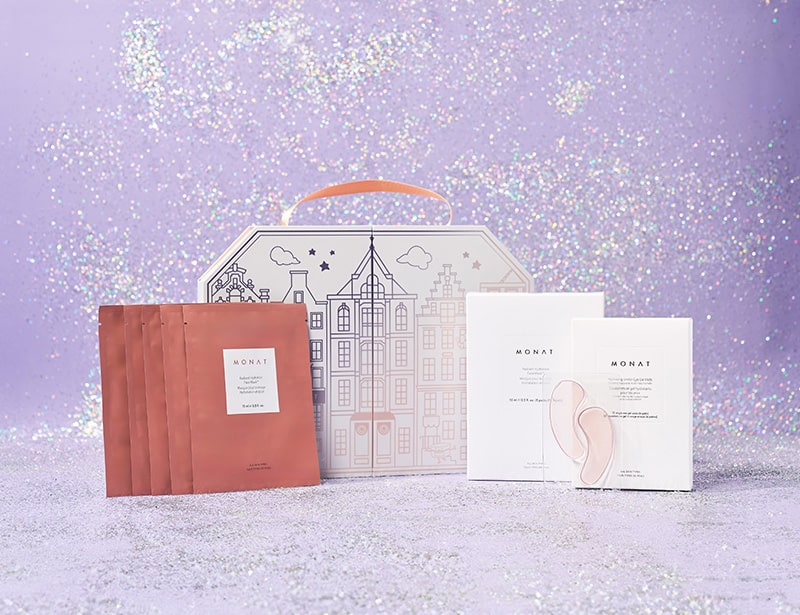 Retail Value
$165 (NZD)
VIP Pays
$112 (NZD)
MP Pays
$93 (NZD)
Face It, You're
Fabulous Gift Set
Holiday Collection 2023
INCLUDES
MONAT Radiant Hydration Face Mask™
5 packs (5 ml e 0.5 fl. Oz.)
---
MONAT Hydrating Under-Eye Gel Pads
12 Single use (6 pairs total)
Retail Value
$165 (NZD)
VIP Pays
$112 (NZD)
MP Pays
$93 (NZD)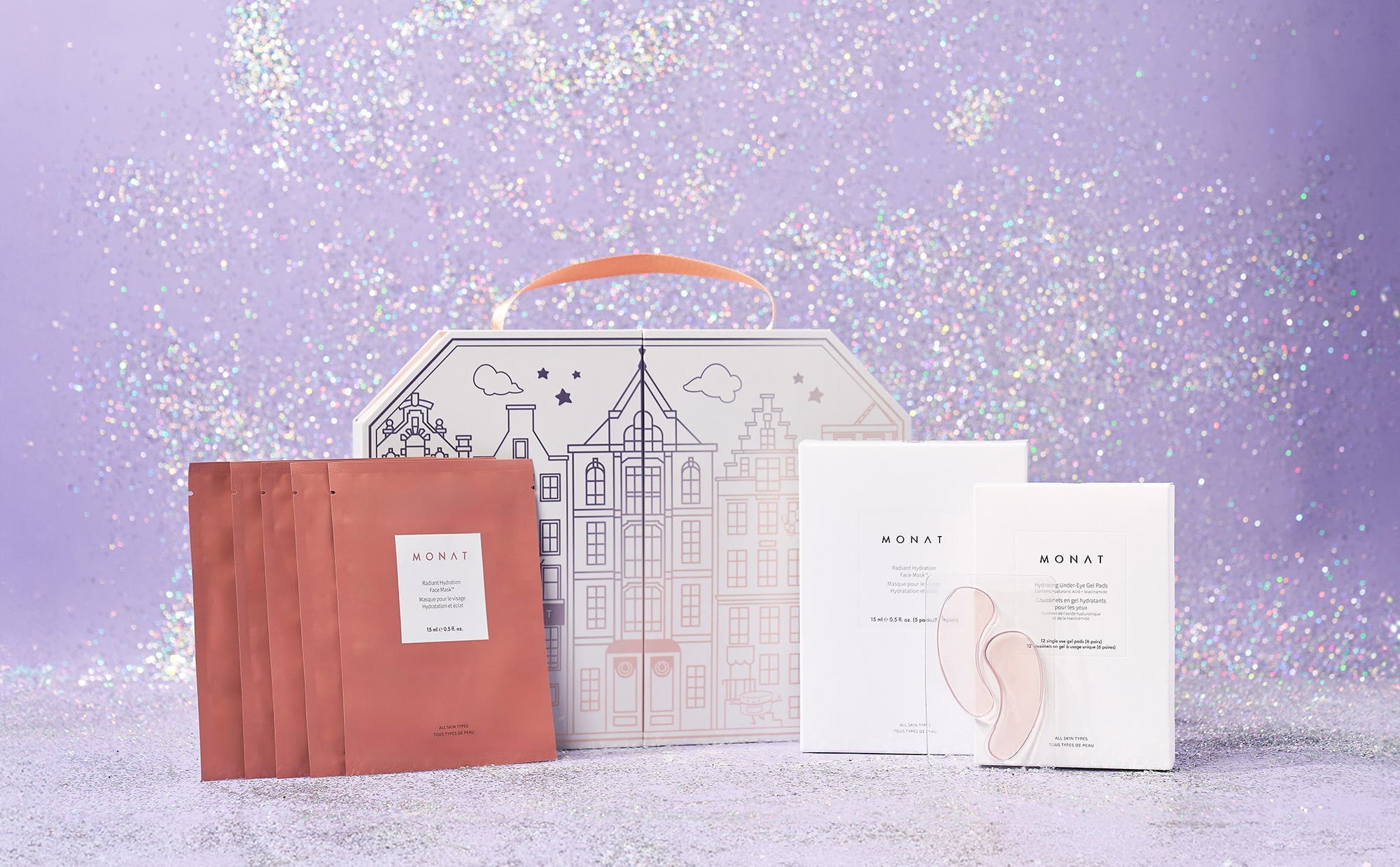 It's the season for selfcare and glowing, hydrated skin with the Face It, You're Fabulous Gift Set!
This limited-time only skincare set helps hydrate and revitalize for a joyful glow.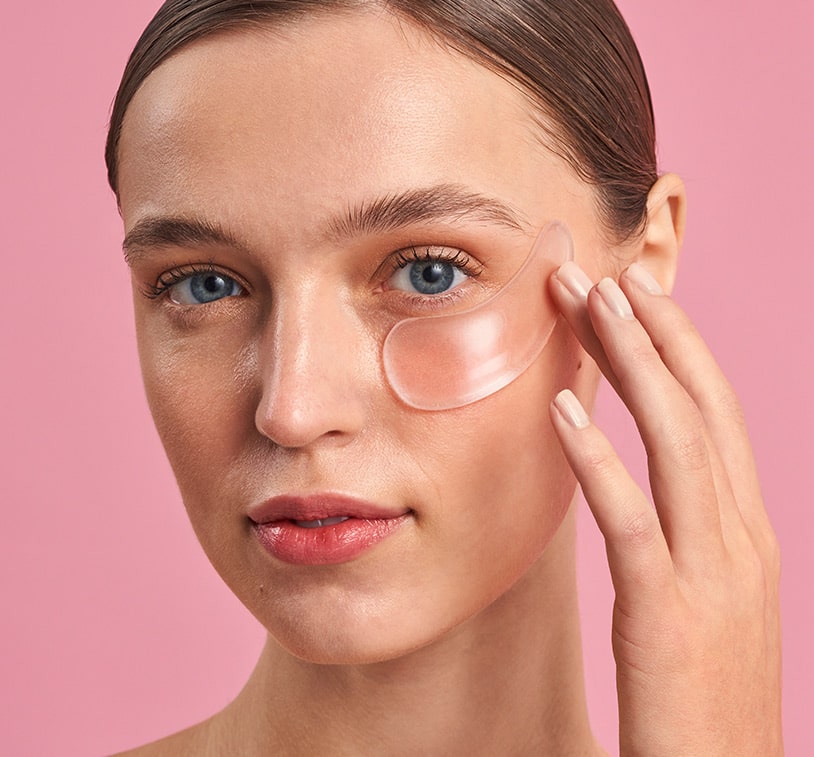 The MONAT Hydrating Under-Eye Gel Pads and MONAT Radiant Hydration Face Masks are sure to deliver maximum hydration and brighten your look before a special event during this festive season.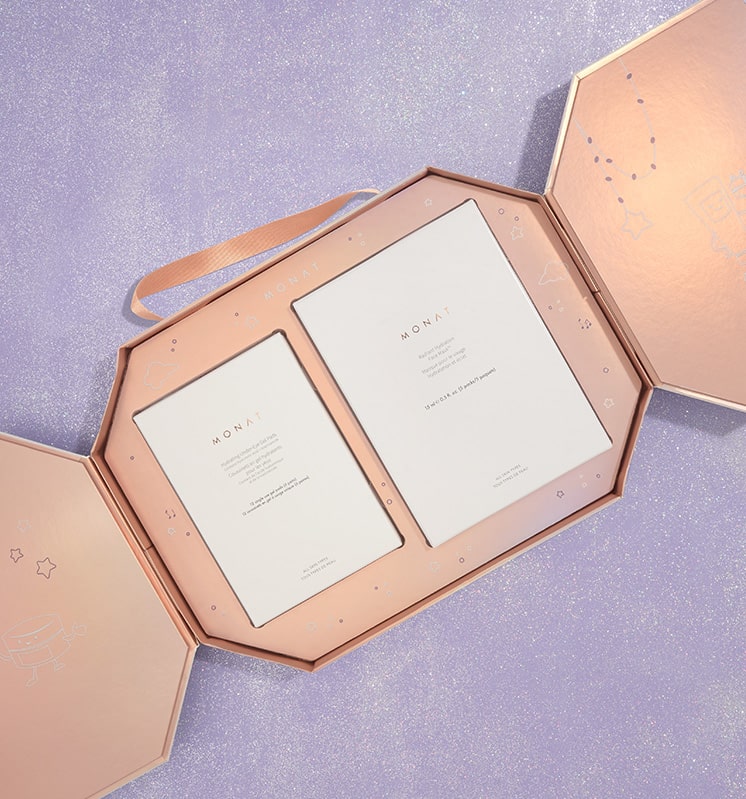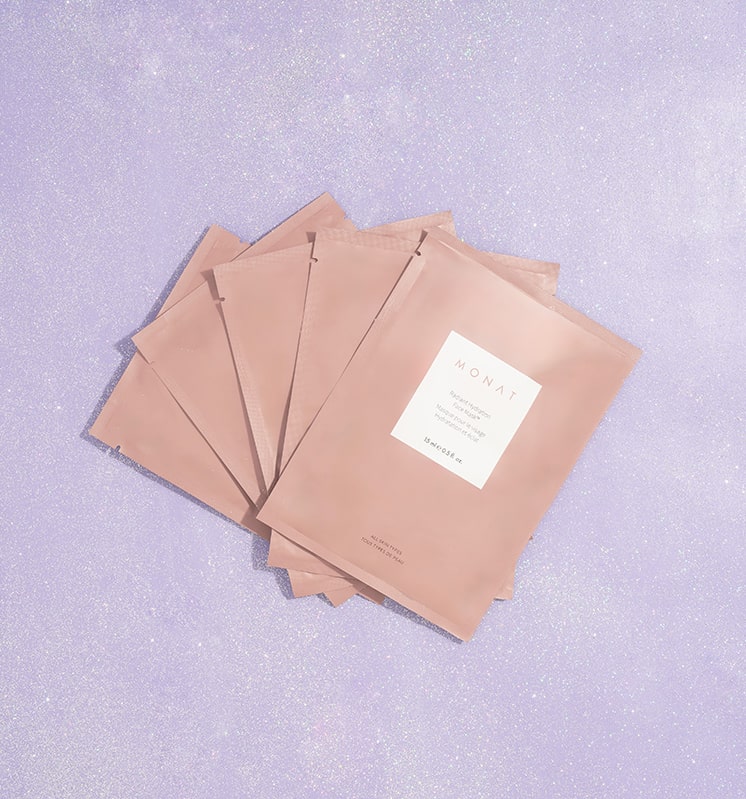 This gift set of skincare saviors is great for all skin types.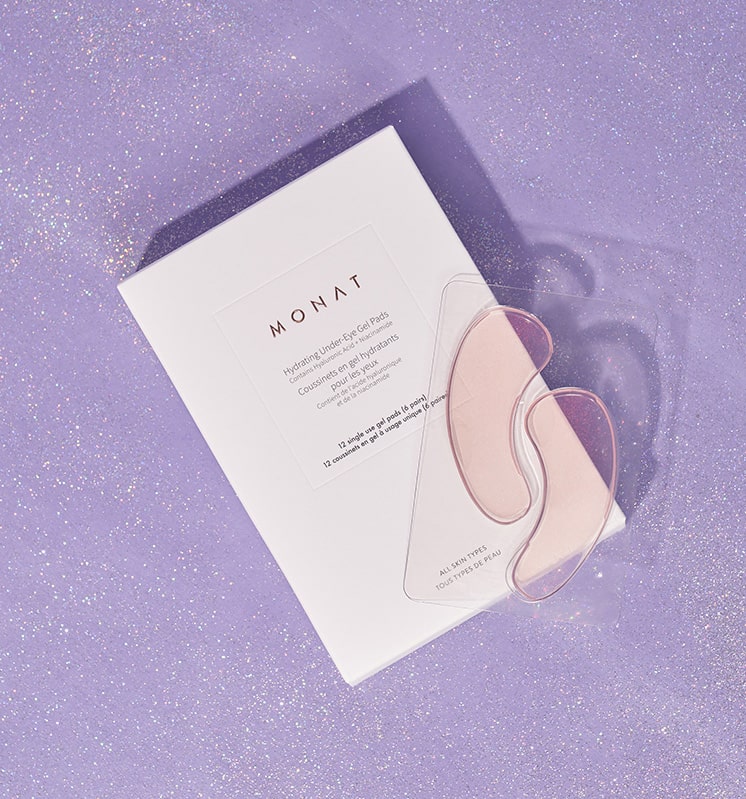 YOU MIGHT ALSO LIKE
Explore All Sets