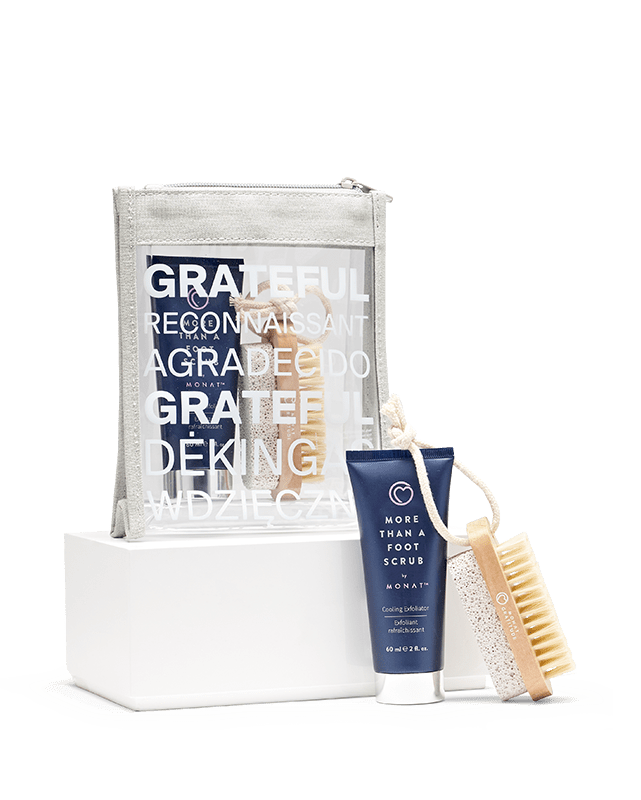 NEW
More than
a Foot Scrub
by MONAT™
2.3 fl. oz. / 67 ml
Discounted Retail Price
$16 USD
To learn more about Damage Repair Bond Support Shampoo, please contact your MONAT Market Partner.
BENEFICIOS
Step into Gratitude with the Too Grateful Feet Kit!
This kit features More than a Foot Scrub by MONAT™, an invigorating formula enriched with natural exfoliants, sugar crystals, vitamin E, and peppermint oil to exfoliate, soften, moisturize, and soothe tired feet.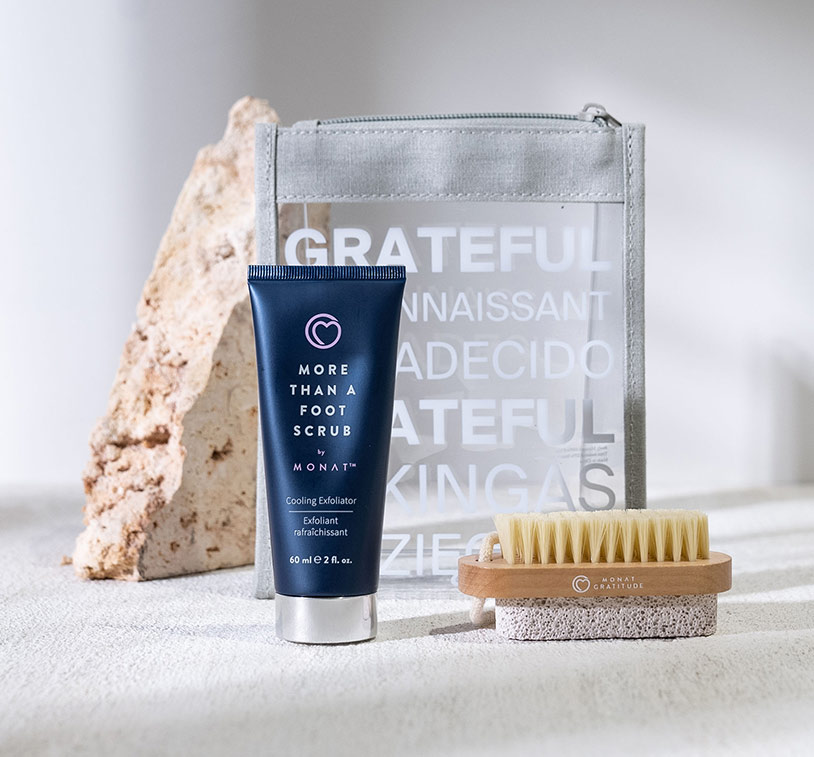 Benefits
/ Smooths roughness
/ Exfoliates dead skin
/ Moisturizes dry soles
/ Soothes and pampers dry feet
/ Leaves skin feeling soft and silky
Infused with REJUVENIQE S™ and shea butter, More than a Balm by MONAT™ features an exotic scent of vivid fruits and flowers transitioning to lingering notes of velvety woods and musk that delivers an extra touch of hydration to skin and hair anytime, any place.
Infused with shea butter, this luxurious body bar cleans, conditions, and refreshes for maximum smoothness and softness.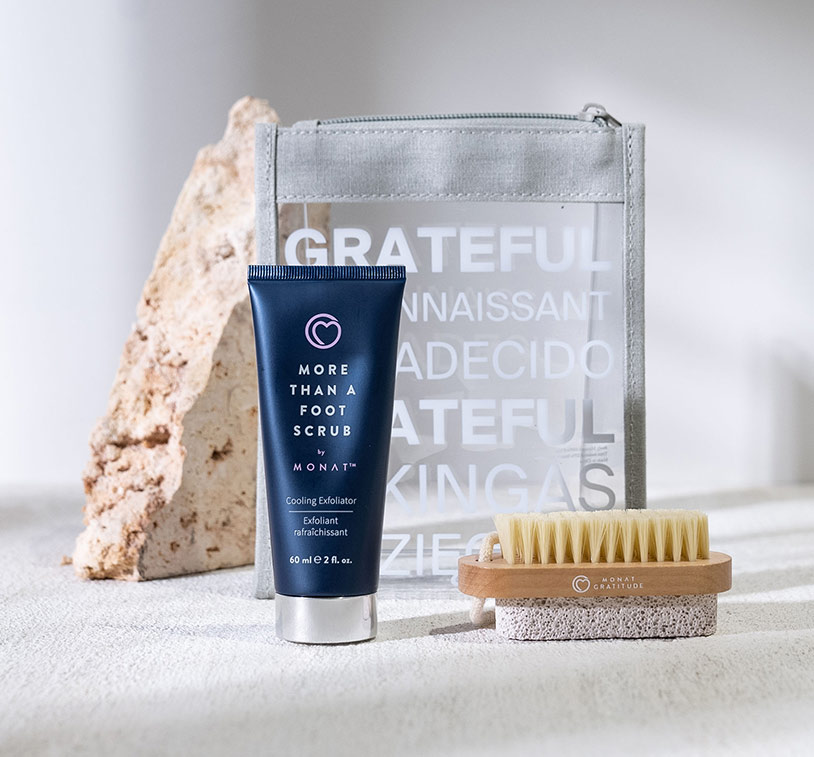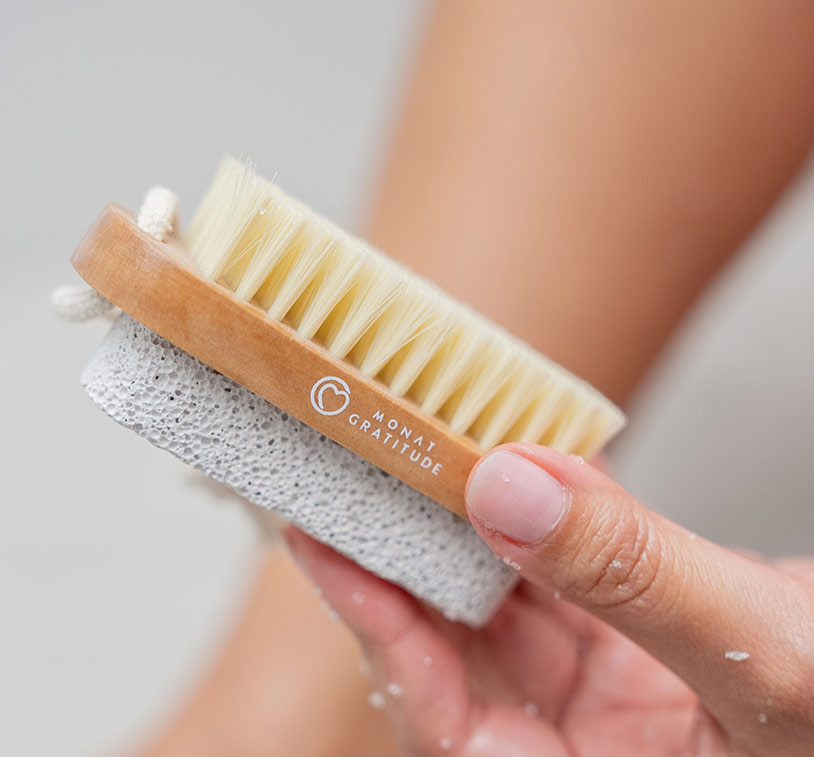 The set also includes a Pedicure Brush to sweep away dead skin and a Perfect On-the-Go Travel Cosmetic Bag to keep all your goodies in one place!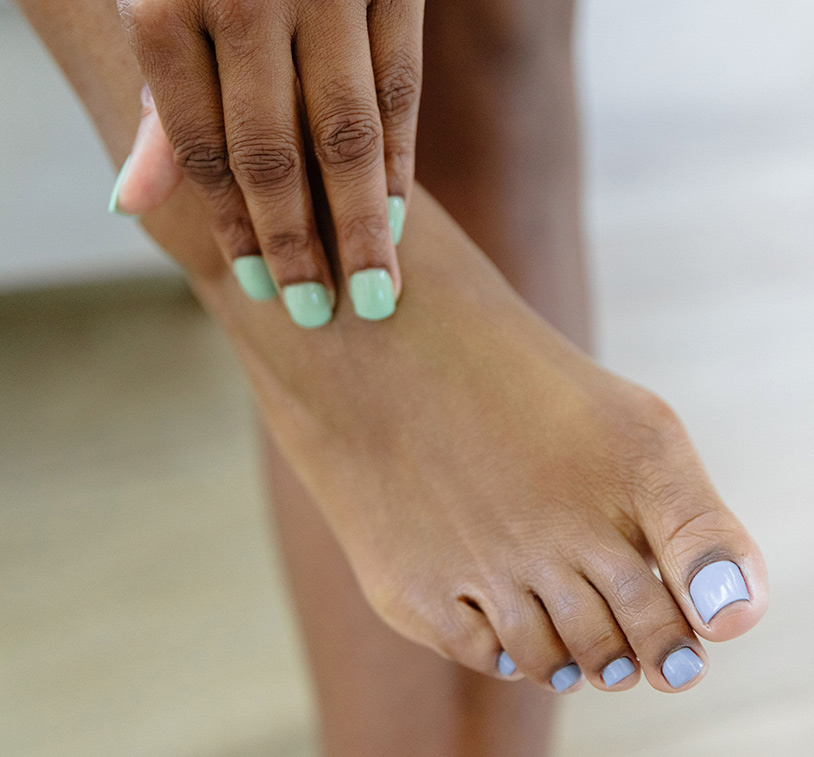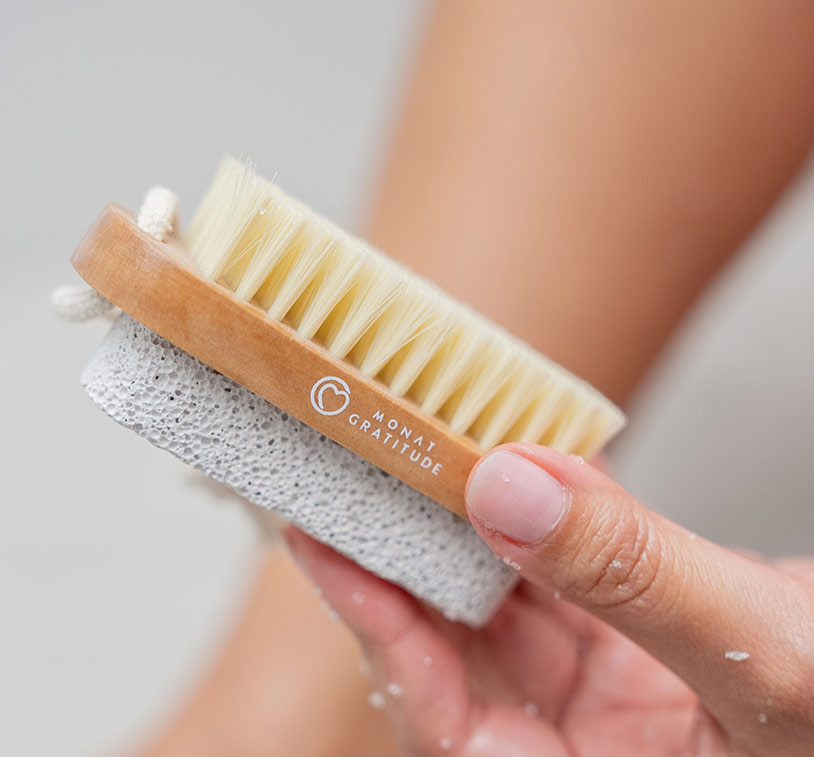 Together, let's build a world where children turn odds into opportunities.
MONAT Gratitude is a growing movement of global changemakers who strive to make a positive impact for the greater good. Established as a nonprofit organization in 2019, the MONAT Gratitude Foundation has supported efforts worldwide to promote positive change and empower future leaders!
The spirit of gratitude is at the helm of our mission. It guides and inspires our greater community to act, ensuring children, families, and communities—regardless of race, nationality, or income—have the opportunity to thrive.
Whether it's through donating, volunteering, or simply showing love and offering support, no contribution is ever too small and no gesture too large.
100% of net profits from each sale of the Too Grateful Feet Kit are donated. Funds will be divided equally between Big Brothers Big Sisters of America and The MONAT Gratitude Foundation youth education programs.
For more information, contact our Gratitude Team at gratitude@monatglobal.com.
YOU MIGHT ALSO LIKE