Those Little Moments That Made Things Change For Me
The Spring Forward! Regional Events are almost here! Senior Executive Director Jewely Stephens is a huge believer in events, and the power they have to transform your business. Follow her lead. Be at regionals this month!
I remember a time when I hit a wall in my business. I needed that take-off, I needed that extra bit to make ends meet. Going to events just like the Spring Forward! Regionals is exactly what helped me to make that change.
I remember sitting in the back of the room thinking how BAD I wanted it.... how BAD I needed it! So many times someone would be standing up front on stage, saying something that blew my mind, broke down my wall, and turned on a lightbulb.
When you go to these events, you pick up one or two things that completely transform your business. Every time I sit in that room to hear inspiring testimonies, or simple activities shared by others who were in MY shoes, it makes me that much better.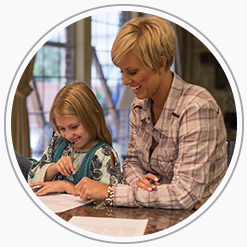 I can say I have not missed any of the events that MONAT has put on for us in the U.S., and because of that, and because of those little moments that made things change for me, I was able to accomplish my goals and break down those barriers! It gave me direction!! It gave me hope! It gave me the mindset of "Why NOT ME!?"
To construct a house you need material and tools. You can get that at regionals! The labor is sold separate, but the floor plan is there. Do NOT miss this event. It's worth the dollar you have to spend to be there. It will be paid back to you plentiful—if you apply those nuggets you will ONLY GET at the MONAT Spring Forward! Regional Events.