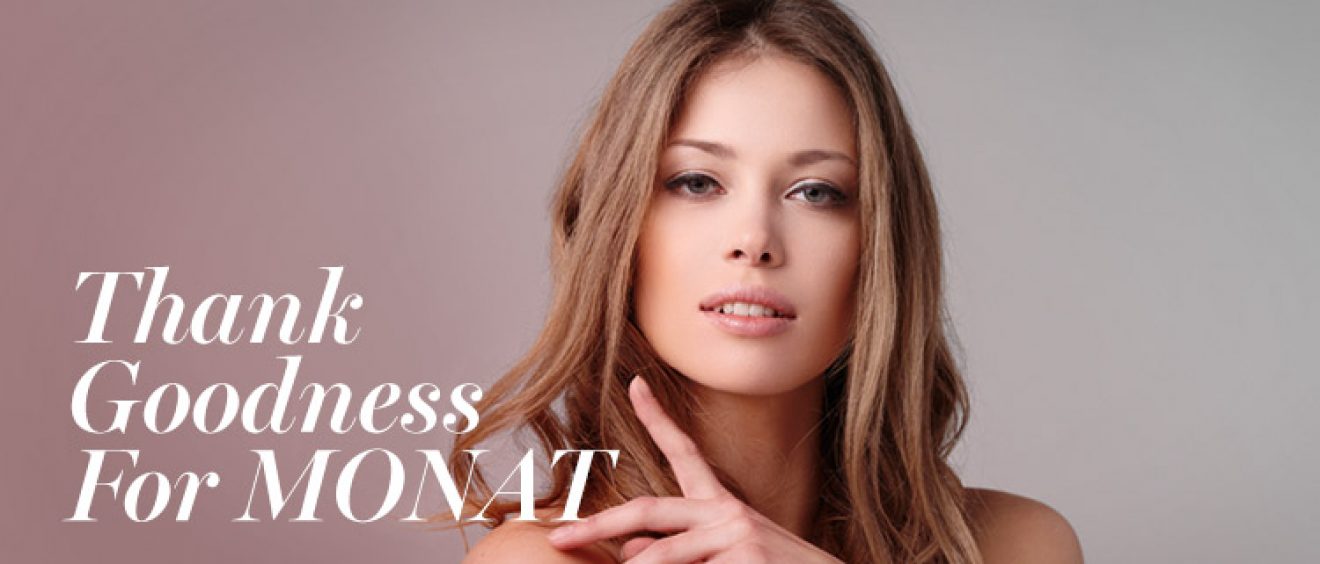 THANK GOODNESS FOR MONAT
Hair loss can be quite traumatic for many people, whether it's temporary or long-lasting. Studies have shown that, particularly in women, hair loss can cause feelings of insecurity and low self-esteem, affect their day-to-day behaviour and even impact their social life.
Fortunately, you can count on MONAT to deliver the care and nourishment your scalp needs and maintain a healthy environment for hair to grow fuller and more beautiful.
A Safe Option
MONAT formulates its products combining only naturally-based, safe and effective ingredients that help recover the hair's youthful appearance by increasing its density, boosting its growth, and making it stronger and youthful looking. Rest assured knowing that you will NOT —and will NEVER— find harmful ingredients in any MONAT product.
---
MONAT products do NOT contain:
---
Parabens
Sulfates
DEA/MEA
Phthalates
PEG
Phenoxyethanol
Ethanol
Petrochemicals
Glutens
Sodium Chloride
Harsh Salt Systems
Harmful colors
Harmful fragrances
---
Go to MONAT's product section to learn more.
---