With spring already he and summer just around the corner it's time to think about what the latest hairstyle trends are going to be. While you're working towards that beach body don't forget to work on keeping your mane healthy, strong and gorgeous all season long!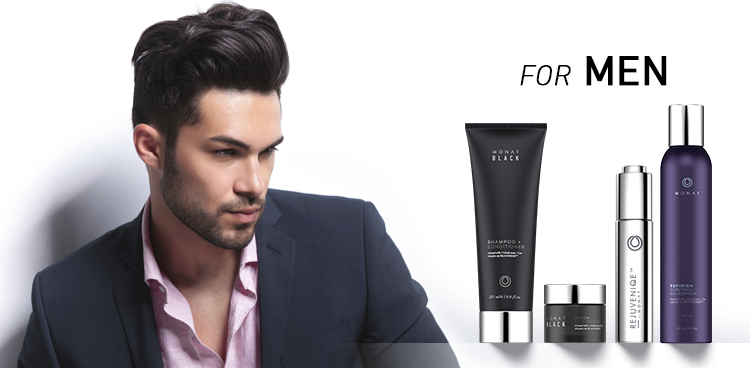 Side Swipe
As you know, MONAT is not just for women! We're loving the rugged sophistication look paired with a side swept hairstyle. We can bet you'll be sure to turn heads at the beach, or the ballpark. It's totally up to you!
After washing hair with BLACK 2-in-1 Shampoo + Conditioner, rub a dime-sized amount of BLACK Groom Styling Clay between hands and apply all over hair. Add height and volume by blow-drying upwards and to the side using a medium-sized round brush. To add shine, rub two drops of REJUVENIQE™ between hands and apply directly to ends. Finish with Refinish Control Hairspray.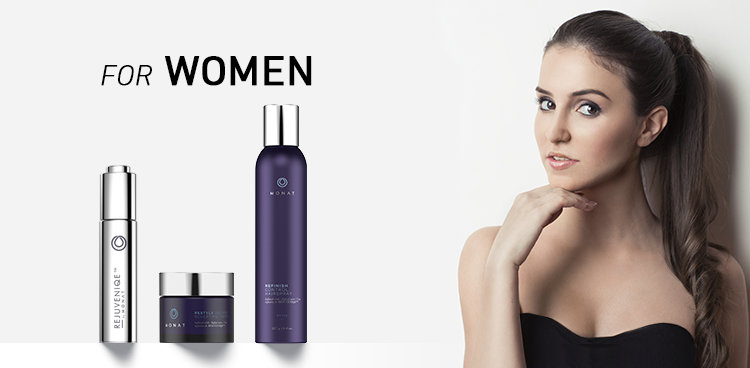 The Sleek, Sexy Ponytail
Exude "Sophisticated Sleekness" with the high, pushed-back ponytail. 
Apply REJUVENIQE™ to prep hair for an updo. Use a nylon and boar bristle brush to smooth strands. Smooth the sides with ReStyle Instant Sculpting Taffy then spritz on Refinish Control Hairspray. Lastly, take a small section of hair from underneath it and wrap it around the bungee to conceal its appearance for a chic, pulled-together look.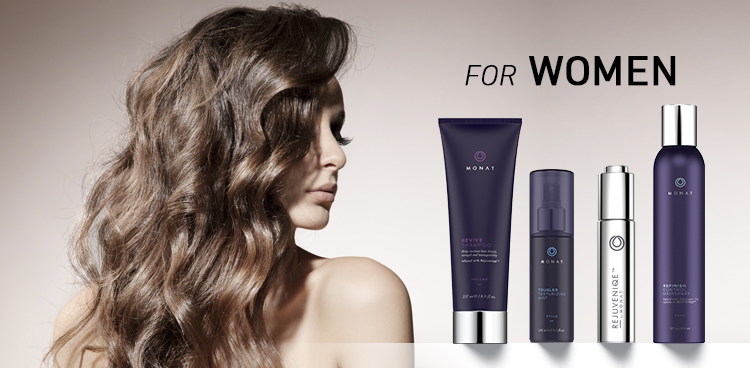 The Breezy Bombshell
Warm up your look for the season! 
First prep hair by washing with your favorite MONAT Shampoo and Conditioner. Next, towel dry hair to reduce frizz. Spray a concentrated amount of Tousled Texturizing Mist to strands as evenly as possible. Pro tip: emulsify the product in your hands and scrunch it into the hair if it makes it easier for you. Next, add a few drops of REJUVENIQE™ to hands and spread evently throughout ends. Finish with Refinish Control Hairspray.