JW Marriott Cancún Resort &
Marriott Cancún Resort
Cancún, México
Stamp Your Passport as MONAT does Mexico this November!
It's a party in paradise—and you're invited!
Join your MONAT family alongside the stunningly blue Mexican Caribbean for three lavish days of fun, festivities, fabulous food and more. From breathtaking beaches to pulsating nightlife to spectacular nearby ancient ruins, Cancún offers everything one could ask for in a vacation getaway. Our destination is the newly renovated Marriott Cancún Collection:

two side-by-side resorts combining to create one incredible MONAT experience.
Sea-facing guest rooms and suites with private balconies
Two full-service spas
Nine distinct restaurants
Five pools
Half a mile of pristine, uninterrupted beachfront
Invalid slider ID or alias.
Qualification Period:
February 1, 2019- July 31, 2019
Qualification requirements:
Accumulate from February 1 to July 31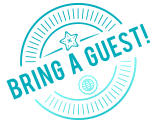 Personal Sponsor: 2 MPs, 6 VIPs
Personal Group Sponsor: 10 MPs, 30 VIPs
Group Volume: 35,000 GV
Paid Rank last qualification month: MMB+
Non-Market Partner Guest of MP for $1,200 + air fare buy-in (optional). MONAT will not cover flights for buy in Guest
Personal Sponsor: 4 MPs, 12 VIPs
Personal Group Sponsor: 20 MPs, 60 VIPs
Group Volume: 50,000 GV
Paid Rank last qualification month: AMM+
Personal Sponsor: 6 MPs, 18 VIPs
Personal Group Sponsor: 30 MPs, 90 VIPs
Group Volume: 70,000 GV
Paid Rank last qualification month: MM+
What's included with qualification:
Roundtrip Airfare
Hotel accommodations
Daily Breakfast, Lunch and Dinner at both the Marriott Cancun Resort and The JW Marriott Cancun Resort and Spa: Restaurants include La Capilla Argentina Steakhouse, Sasi Thai Restaurant, Mikado Japanese Restaurant, Champions Restaurant and Sports Bar & Bahia/Isla Restaurant, Gustino Italian Fine Dining, Beachwalk Restaurant and Sedona Grill South Western Restaurant.
Daily Domestic Open bar
Snacks at the Beach/Pool restaurants during service hours
Daily Minibar
Wireless Internet Access