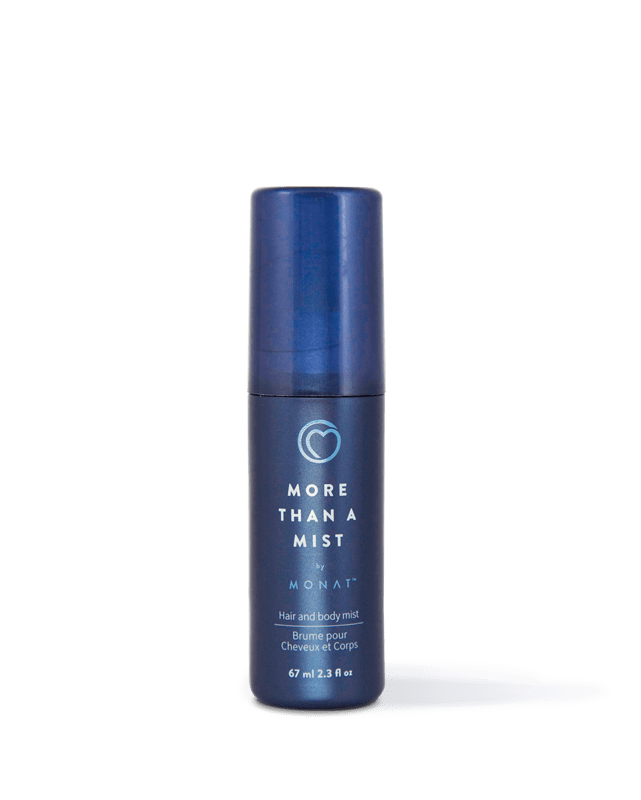 NEW
More than
a Mist
by MONAT™
2.3 fl. oz. / 67 ml
Discounted Retail Price
$15
To learn more about Damage Repair Bond Support Shampoo, please contact your MONAT Market Partner.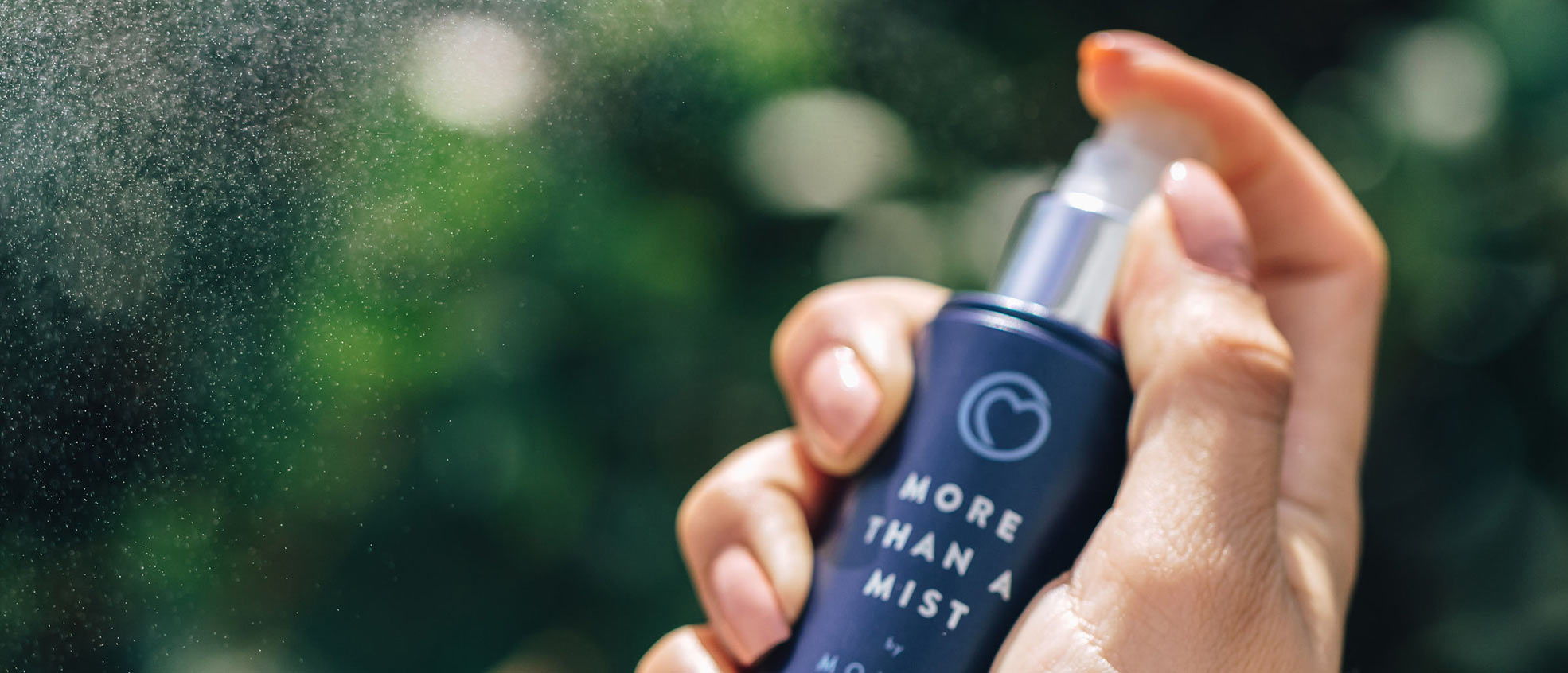 BENEFICIOS
Your Gratitude favorite is back! Rejuvenate and nourish hair and skin with limited-edition More than a Mist by MONAT™!
Our popular revitalizing mist infused with REJUVENIQE® refreshes hair and skin with a beautifully delicate scent while adding a glowing shine to hair.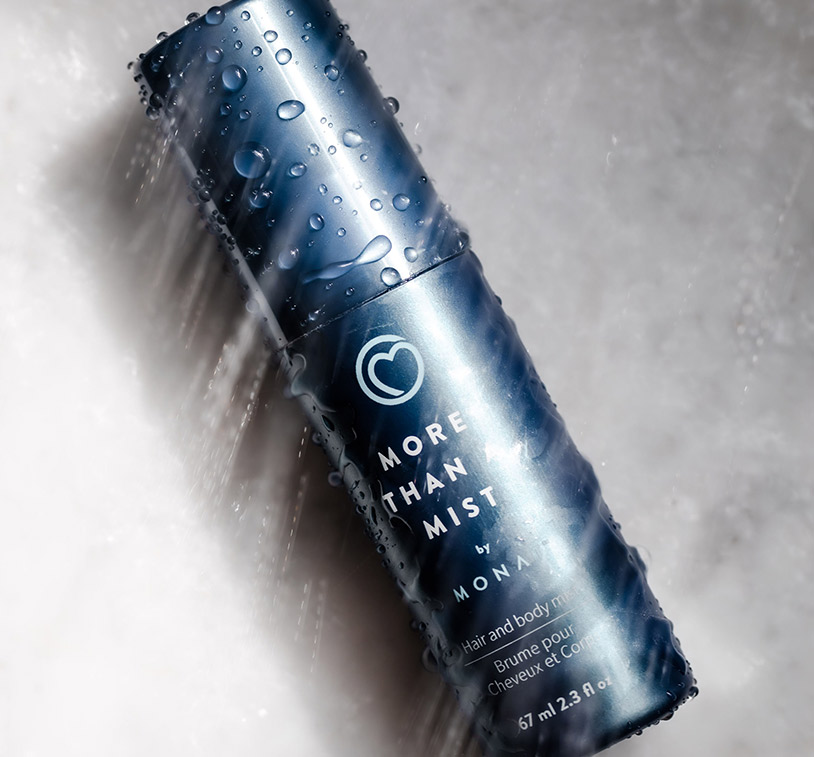 Benefits
/ Infused with REJUVENIQE®
/ Delicate scent refreshes hair and skin
/ Adds glowing shine to hair
/ Perfect for refreshing hair and skin while traveling
/ Improves uneven skin texture
Infused with REJUVENIQE S™ and shea butter, More than a Balm by MONAT™ features an exotic scent of vivid fruits and flowers transitioning to lingering notes of velvety woods and musk that delivers an extra touch of hydration to skin and hair anytime, any place.
Infused with shea butter, this luxurious body bar cleans, conditions, and refreshes for maximum smoothness and softness.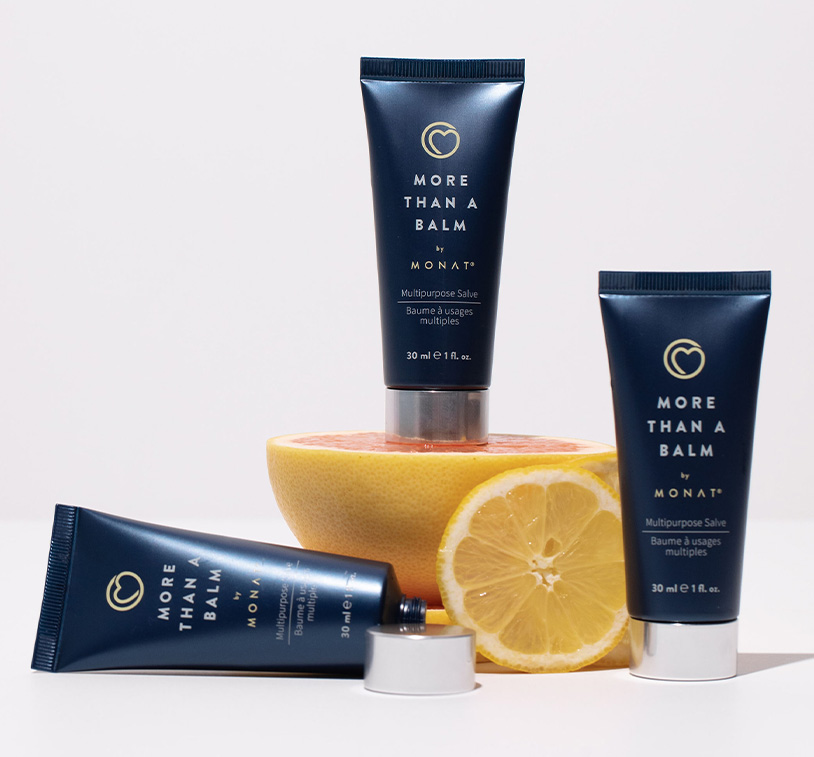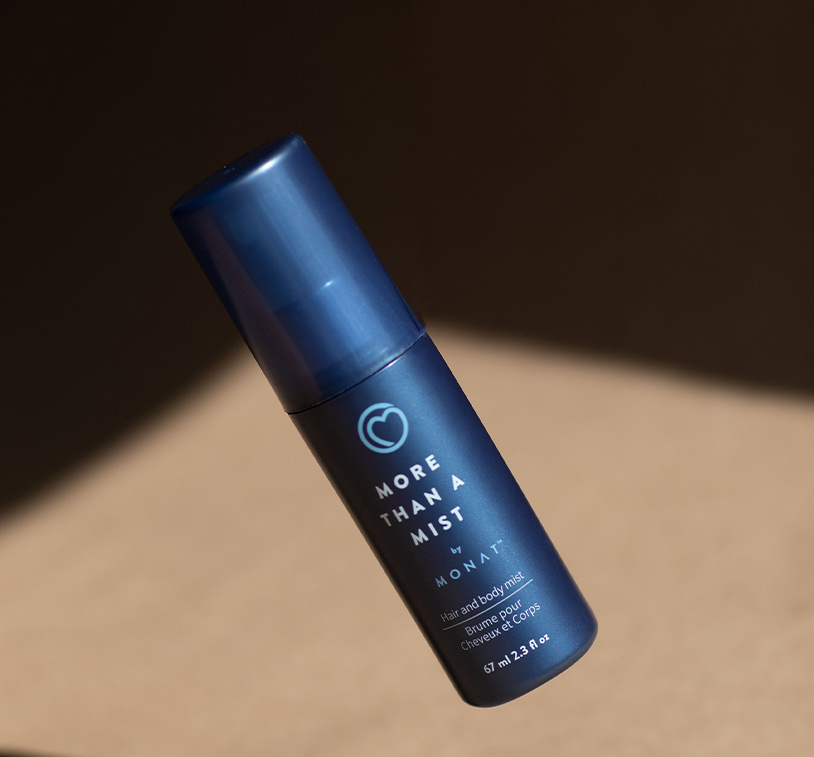 Enjoy an invigorating glow up wherever you go! This travel-ready mist fits perfectly into your purse, makeup bag, or carry-on for a quick hair and skin refresh—anytime, anyplace.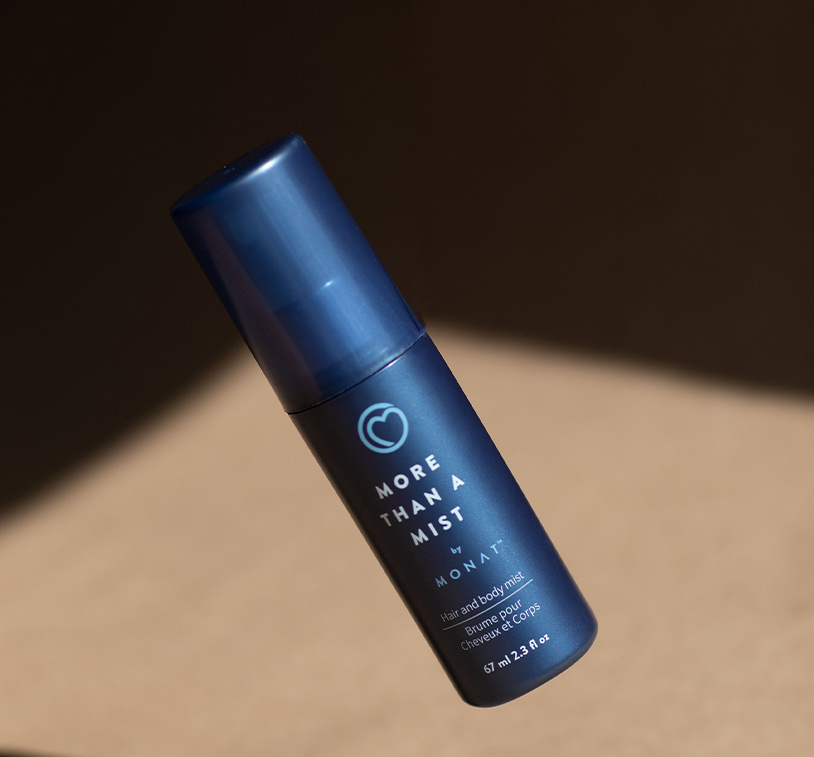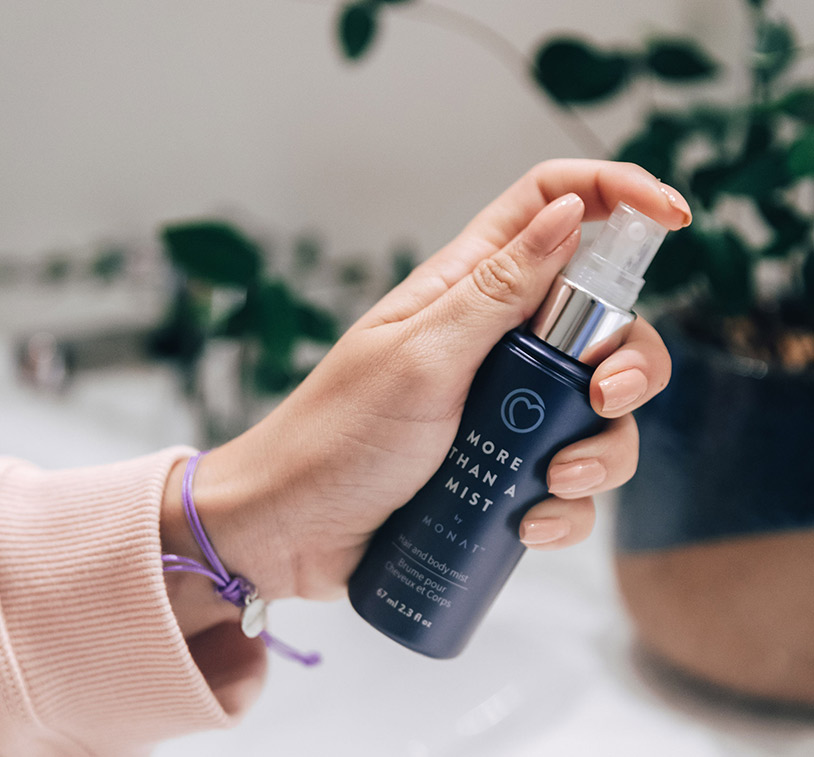 Your Purchase Makes a Positive Impact!
Add this fabulous limited-edition mist to your order and MONAT will donate 100% of net profits from your purchase to support MONAT Gratitude Foundation programs and partners.
The MONAT Gratitude Foundation is committed to ensuring children, families, and communities—regardless of race, nationality, or income—have the opportunity to thrive. Eligible nonprofit organizations working to enhance and enrich educational resources for children can apply for support through the Grants Program.