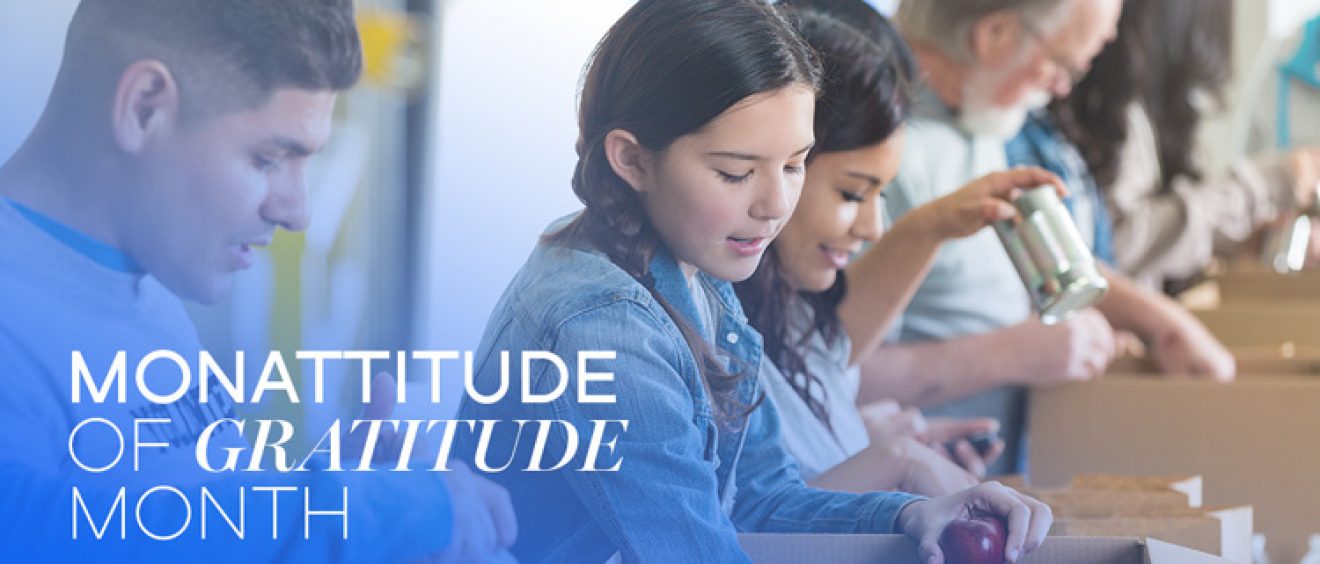 MONATTITUDE OF GRATITUDE MONTH
---
MONATtitude
noun  mo·nat·ti·tude \ˈmon-a-tə-ˌtüd, -ˌtyüd\ : A positive feeling, mindset, or behavior driven by gratitude, camaraderie, self-confidence, and a fabulous sense of style.
---
At MONAT,we don't just believe in
giving back, we believe in giving first.
MONAT started with a great idea driven by the genuine desire to help others achieve their dreams, understanding that this is the inevitable way to accomplish the same for ourselves.

---
This is the vision of MONAT's founder and Chairman, Luis Urdaneta, and the foundation on which our company was built. It's been one year since the launch of MONAT, and today we celebrate endless reasons for which to be thankful!
---
As an expression of our MONATtitude of Gratitude, our US and Canada corporate teams participate in a series of volunteering efforts to give back to our local communities and serve those in need.

---
Learn more about MONAT's charitable efforts this holiday season by clicking here.
---