MONAT'S PRODUCT OF THE MONTH
Introducing MONAT's BLACK Cream Shave, a rich and velvety lotion that provides the smoothest, most comfortable shave of all. This soothing shaving cream was specially formulated for a man's manly face, but we're pretty sure it will be love at first try for the ladies as well!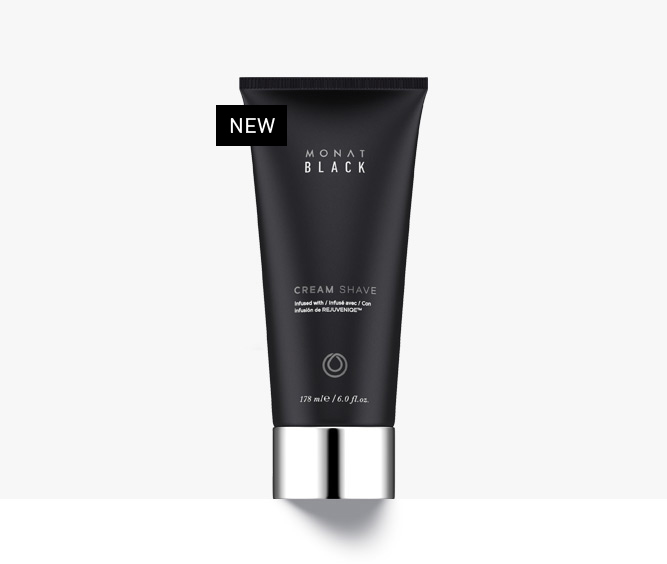 PRODUCT DETAILS
NET 6 FL OZ (178 mL) e
VIP Price if purchased individually: $22 USD / $30 CAD
VIP Price if purchased as part of MONAT BLACK (which includes four products): $84 USD/ $110 CAD
DOES NOT CONTAIN
[wc_row][wc_column size="one-third" position="first"]
[/wc_column][wc_column size="one-third"]
Sulfates
Parabens
Harsh salt systems
[/wc_column][wc_column size="one-third" position="last"]
Harmful colors
Harmful fragrances
[/wc_column][/wc_row]
Be sure to include the BLACK Cream Shave for your hubby with your next order… and be sure to throw in a few extra for yourself!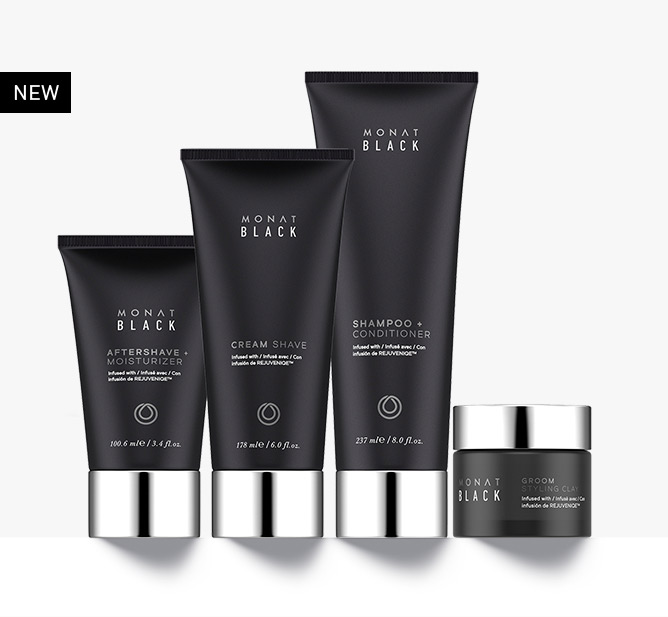 But since Valentine's Day is right around the corner, why not give the men in your life the gift of smooth and refreshed skin and youthful, healthy-looking hair with the NEW System for Men, MONAT BLACK! Besides the Cream Shave, this System includes:
Aftershave + Moisturizer – A silky smooth balm that helps soothe skin, minimize ingrown hairs and provide excellent skin hydration, while calming the burning sensation and skin irritation experienced after shaving.
Men's 2-in-1 Shampoo + Conditioner – Same great formula, sleek new look! This complete 2-in-1 system cleanses, conditions, and nurtures the scalp to maintain its essential moisture. It helps boost natural hair growth and improve follicle strength to reduce hair thinning.
Groom Styling Clay – A versatile and lightweight styling clay that provides pliable hold, aids in the creation of textured looks, and helps make fine hair look and feel thicker.