A lot of work goes into MONATions United, our annual conference for Market Partners and extended MONAT family in the USA and Canada. Filled with networking, team building, motivation, inspiration, training, company updates, surprises, a fun theme party and more, it's the event of the year.
On average, those who attend this kind of event can see a
20% increase
in business compared to those who don't. Our newest Directors certainly feel MONATions 2016 played a role in their success this year.
"It's a game changer!" said Serena Warkentine, Executive Director. "At the end of the day, it shows you what working as a MONAT partner is all about. While the financial gain is part of it, it's also about yourself on a personal level. After attending MONATions, I feel stronger and more fearless!'
Plus, with all the warmth and caring on full display, Serena feels like now she has a second family.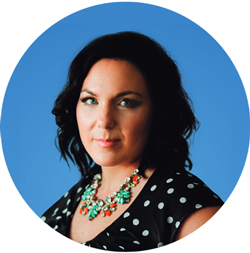 Nicole Leech, Associate Executive Director, felt that she was "awakened" at MONATions. She attended with two others, and their ranks were MMB and AMM, and now they are MMs and Directors, because their "business boomed afterward. We felt like we had a fire lit under us."
For 2017, 40 people from Nicole's team are registered. "I can't wait to see the ripples of change that will occur in everyone after this event," Nicole said. "Even if you haven't completely decided if MONAT is going to be the vehicle that changes your life, you need to come to MONATions to see for yourself. Trust me. I can hear myself saying 'I told you so!' already."
Stay tuned for more Director feedback in our next MONATions blog!