MONAT's annual Chairman's, CEO's and President's Awards are unveiled at our annual convention. These awards recognize not just Market Partners who have achieved success as a Market Partner but also who exemplify the kind of character to which MONAT aspires.
CHAIRMAN'S AWARD - (MONAT Hero)
The Chairman's Award recognizes a Market Partner at the rank of Market Mentor or above as the MONAT HERO of the year. This person is nominated by the field. The winner exemplifies MONAT's ideals of gratitude, benevolence, community service, humility, philanthropic efforts and leadership. In every way, the recipient of the annual Chairman's Award is someone MONAT Market Partners can look up to and emulate.
Amy Marino
is our 2017 MONAT HERO
The Market Partner of the Year is our Rookie of the Year award. This Market Partner, who has achieved the rank of Market Mentor or higher, but in less than one year, exhibits success in building his or her business in both customer and organizational growth and MONATtitude! This Market Partner is recognized for leading by example, serving the organization, demonstrating a great attitude and supporting others, embodying what every MONAT Market Partner should strive to become.
Kendall Welden
is our 2016 President's Award Earner
The MONAT Performer of the Year is a Market Partner at the rank of Director and who has been with MONAT for more than a year. This person demonstrates unshakeable commitment to growing his or her MONAT business, overcoming obstacles and showing others how to also find success.
Serena Warkentine
is our 2016 CEO Award Earner
ANNUAL AND QUARTERLY AWARDS
Recognition is central to MONAT's culture. We love recognizing your success and your passion for helping others, sharing our products and opportunity. Every victory is worth celebrating!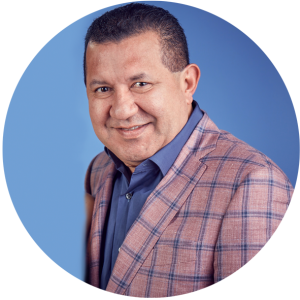 "In order to be successful, we first need to invest in the success of our people."
~ MONAT Chairman, Luis Urdaneta
We focus on recognizing quarterly and annual achievement
with special gifts for achievers at MONAT!
keeps you focused on the actions that lead to the outcomes which sustain success for you and your team. Quarterly Recognition also helps you build up to the long-term results that lead to Annual Recognition.
keeps you and your team working towards the award categories for the entire year. Be on stage next year as a star of our incredible "DREAM BIGGER" night during our annual convention.