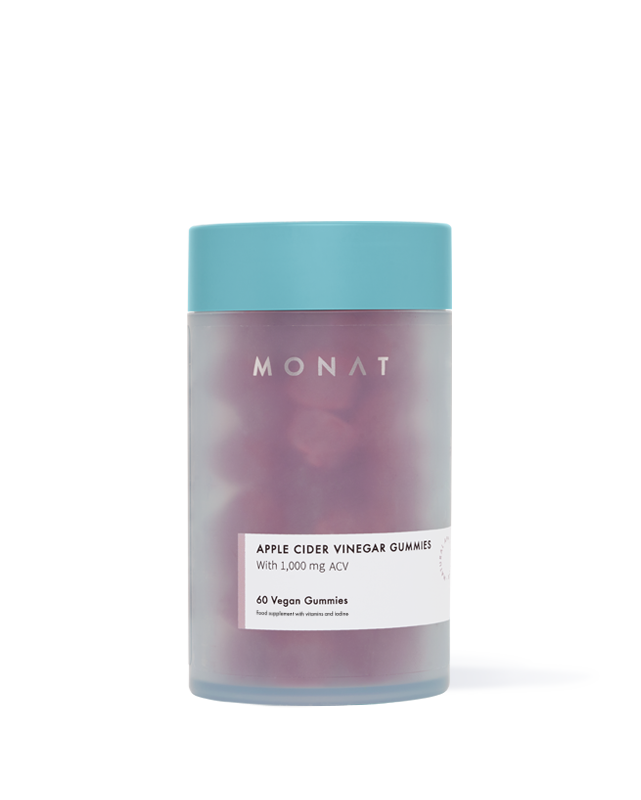 MONAT
Apple Cider
Vinegar Gummies
Supporting Better Health, Inside & Out.
60 Vegan Gummies
To learn more about MONAT Apple Cider Vinegar Gummies, please contact your MONAT Market Partner.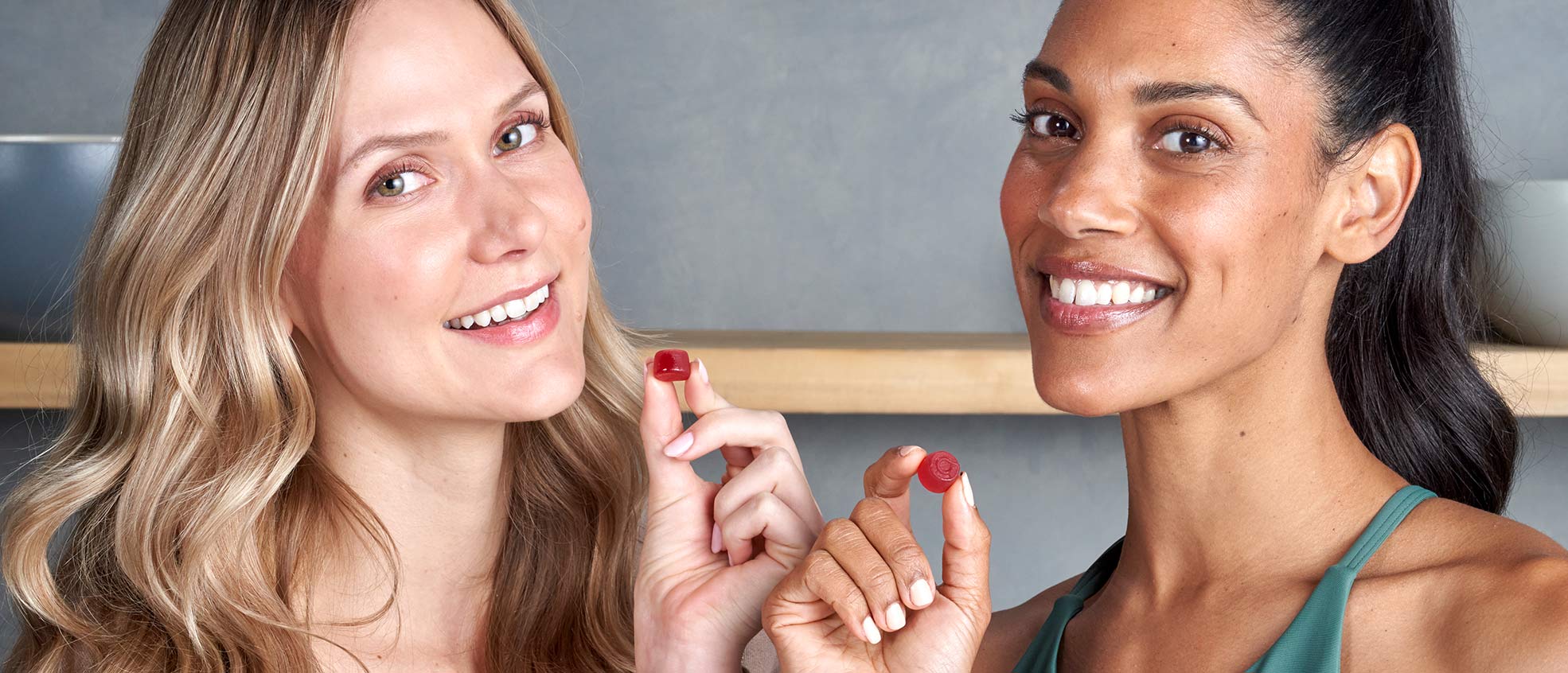 BENEFITS
Supports skin, hair, and nail health, healthy neural development, and helps to support and maintain a healthy metabolism.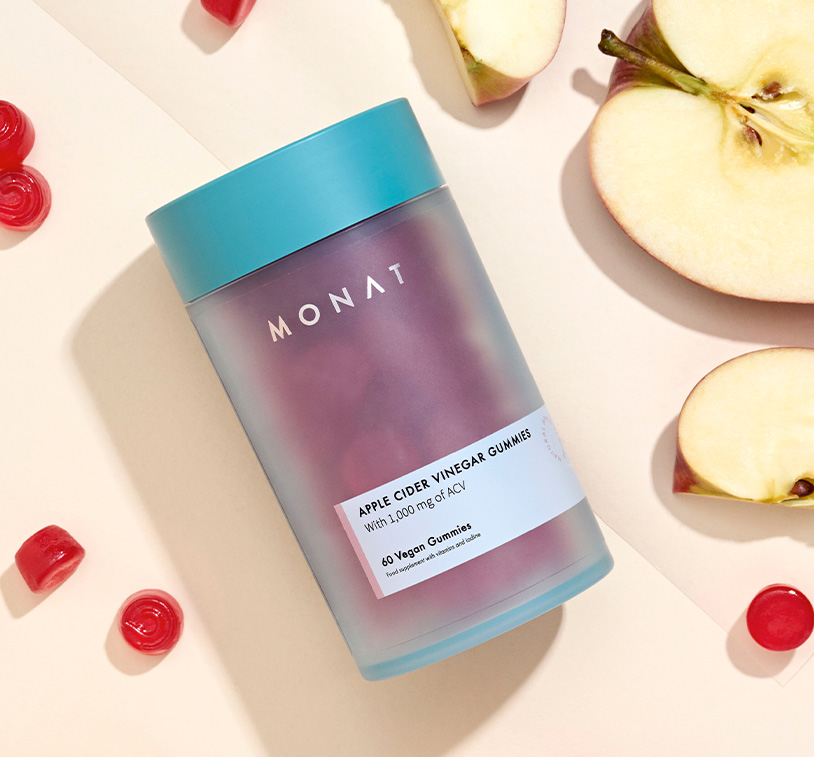 Enjoy the benefits of ACV in a delicious, chewable gummy.
/ Made with 1,000 mg of apple cider vinegar
/ Includes biotin, folate and a blend of B-vitamins
/ Completely vegan, gelatin-free gummies made with fruit pectin
Taste / Delicious natural apple flavour with no unpleasant vinegar taste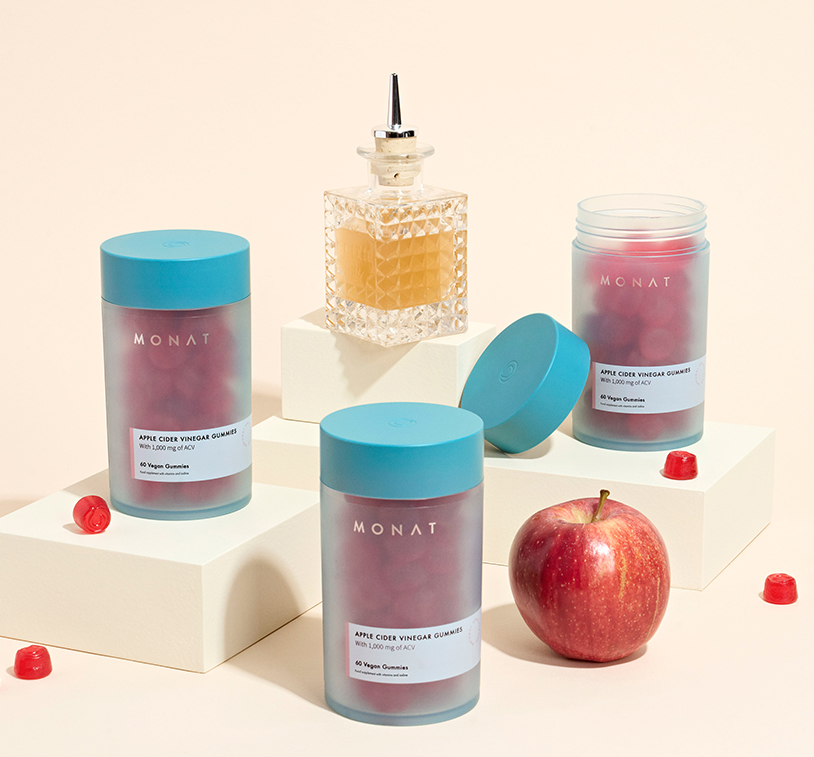 MONAT Apple Cider Vinegar Gummies are packed with ingredients to support inner and outer beauty.
Enjoy the benefits of apple cider vinegar without the unpleasant taste.
These vegan gummies are a delicious way to support healthy-looking skin, hair, nails and metabolism.* Made with superfoods, these delicious, chewy gummies will surely become the tastiest part of your daily routine!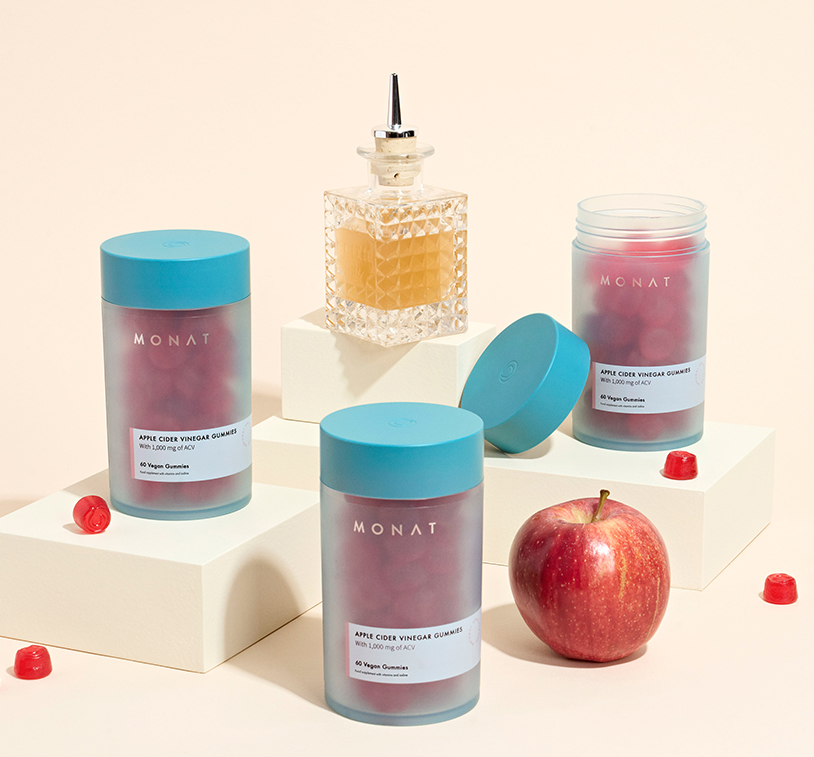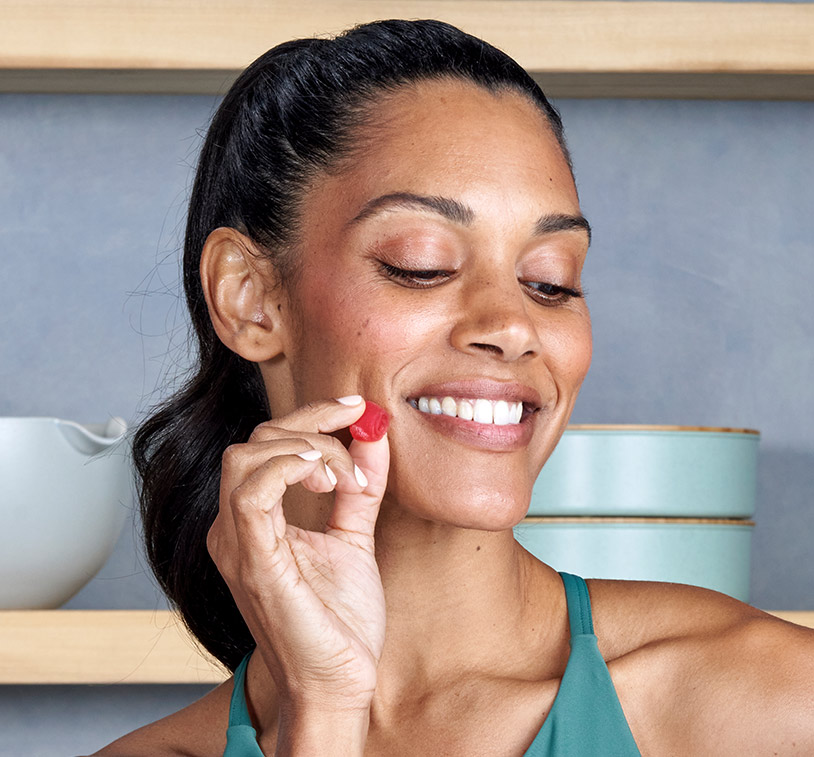 Directions
/ As a dietary supplement, take 1 serving (2 gummies) daily.
MONAT
Apple Cider Vinegar Gummies
0:00
KEY ACTIVES
B-Vitamin Blend (B6, B12, Folic acid, Biotin)

These products are not intended to diagnose, treat, cure, or prevent any disease.
×
NUTRIENTS AND OTHER SUBSTANCES
---
Per daily serving (2 gummies)
---
Vitamin B6
Folic acid
Vitamin B12
Biotin
Iodine
Apple Cider Vinegar (5% Acetic Acid)
Beetroot Powder
Pomegranate Fruit Powder

1.4 mg
200 mcg
2.5 mcg
50 mcg
150 mcg
1,000 mg
123 mcg
123 mcg

100
100
100
100
100
**
**
**

---
*Percent of nutrient reference values (NRV) according to Regulation (EU) no 1169/2011
**No NRV available
YOU MIGHT ALSO LIKE