How to Take Care of Your Skin in the Winter Season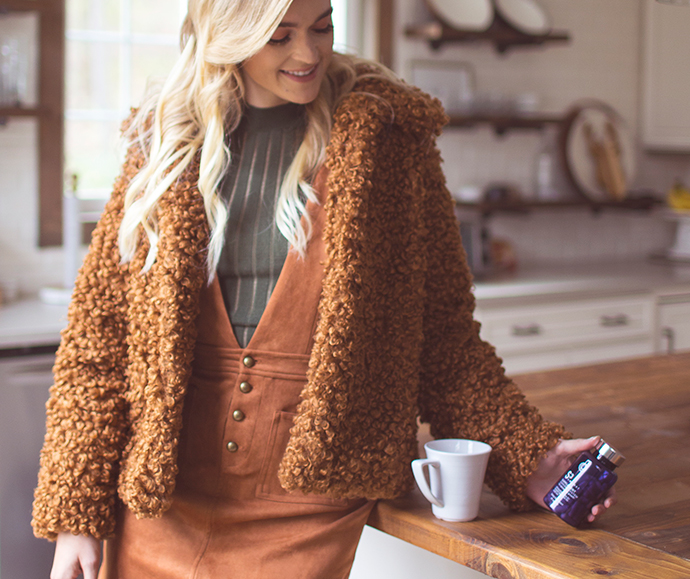 The weather outside is frightful, but that doesn't mean your skin has to be!
Taking care of your skin when the weather is frigid can be challenging.
Cold air outside usually means that we are boosting the heat inside, which leads to excessive dryness.
Additionally, cold air can lead to chafing and redness, both of which are painful and unsightly.
Luckily, you can avoid all the pitfalls of cold weather by amping up your skin care routine.
Following the right winter care tips can mean the difference between living under a thick coat of Vaseline and stepping out into the chill fresh-faced and ready to face the world.
Read on for some top tips on how to take care of skin in winter.
Boost Your Moisturizing Regimen
Moisturizing often is one of the best things you can do for your face during the winter. The simple act of going outdoors in the cold threatens the moisture barrier of your skin, which causes the skin to dehydrate. The results? Cracked, dry, flaky skin that is painful to touch and look at.
You can nip this threat in the bud by using products chemically formulated to support dry skin all winter.
Improve your moisture routine by trying different products, including:
Gel moisturizers, which are lightweight and comfortable to wear while packing a serious punch in the hydration department.
Creams, which are heavier and moisturize more aggressively, although they can be comedogenic for some people.
Products containing glycerin help form a barrier between the skin and the environment to help protect it against the physical threats of winter.
Products containing ceramides are natural fats found in the skin's outer layers. You can help fix winter-related damage and dryness by replenishing your skin with ceramides.
Moisturizers tend to be highly individual in terms of results and skin types. This means you might have to try several different products before you find your "holy grail."
Remember, you can also boost your skin's hydration levels by simultaneously boosting your body's hydration level: Try drinking more water!
Why You Should Be Careful About Exfoliating
Exfoliating daily might work for you just fine in the summer, but it's not always the easiest on your skin once the temperatures begin to fall or drop below freezing. Consider dialing back your exfoliation, or even skipping it altogether until the winter is over.
Chemical exfoliation is still quite effective when done
one to three times per week
, so gradually reduce the frequency until you begin to see the results you want without damaging your skin.
If you have sensitive skin, then you shouldn't exfoliate more often than once a week. Combination and normal skin types can often go up to three times a week without exfoliating during the winter, but be cautious. Every individual's skin reacts differently, so avoid subjecting your skin to unnecessary damage by over exfoliating.
What If I Exfoliate Too Often?
Exfoliating too often in the winter leads can cause a number of troublesome effects, which include:
Dryness
Hyperpigmentation
Micro-cuts and cracks in the surface of the skin
Acne breakouts from over-irritation
Basically, if your face is painful or looks painful after exfoliating, then you might be overdoing it. You can help mitigate some of the damage from over-exfoliating by:
1. Taking a break from exfoliating.
2. Moisturizing more often while your skin heals.
3. Using healing serums that contain ingredients such as tea tree oil.
4. Avoiding exposure to the cold, when and where possible.
Try Healing and Nourishing Masks
Just like a regular hair mask helps get your locks back to shining health after a dull winter, healing and nourishing skin masks perform the same function. The best part is, you can implement masks into your winter relaxation routine and make it a part of your daily self-care regimen. After all, pleasant habits are the easiest ones to form.
Take a Supplement for Skin Health
Nutrition plays a huge role in how your skin reacts to the harsh winter chill. Just like you can take a multivitamin to boost your overall body health, you can take a skin health supplement to boost the health of your skin.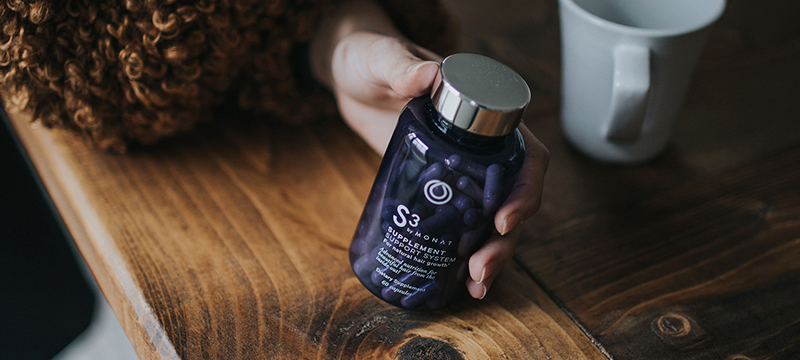 What is in a Skin Health Supplement?
Some ingredients you should look for in a skin health supplement include the following:
Aloe extracts, which may help boost elasticity
Vitamin A, also known as beta-carotene, which helps address poor skin health due to deficiency
Biotin, which provides the structural proteins that keep your hair in shape
Zinc, which helps increase cell turnover and encourage more youthful skin
A great supplement that includes all of these ingredients is
S3 Supplement Support System by MONAT
, which doubles as a hair supplement too—bonus! The S3 Support System is a proprietary blend of naturally-based ingredients, all of which can help support skin and hair health.
The proprietary blend encourages your skin (and hair) to repair damage from winter faster and avoid further damage.
How Can I Protect My Skin From Cold?
Your normal routine for spring and summer probably doesn't hold up well enough to brisk winds and frigid temperatures.
One of the most important tips for healthy skin in winter is to have a quick skin care routine for when you need to go out in the cold. So, before you head out into the wintry abyss, commit to doing the following:
Use a thin layer of a boosting serum, preferably one that includes niacinamide and ceramides. These help your skin to conserve moisture.
Apply a moisturizer that contains hyaluronic acid to help your skin seal in moisture.
Wear a sunscreen at least 15 SPF: Yes, your skin is still susceptible to sun damage in winter. Even though the sun is farther from the Earth during the winter, its rays are still strong, and can still be damaging to your skin.
At first glance, these are simple steps, but their usefulness shouldn't be understated. Protecting yourself against skin damage is easier than fixing it, so commit to protecting your beautiful skin.