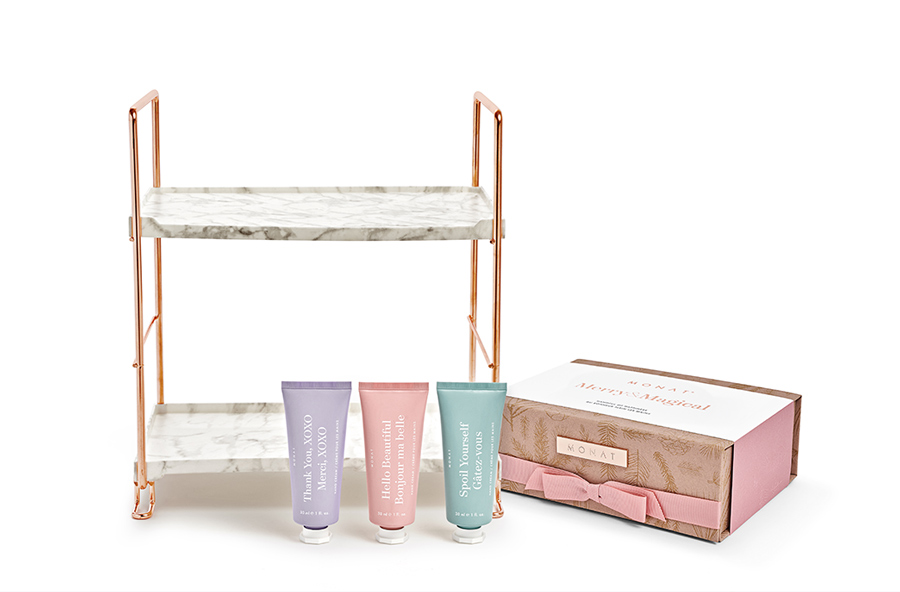 Discounted Retail Price
$45.00 (USD)
Retail Value
$60.00 (USD)
*While Supplies last
Handful of
Happiness
Holiday Collection 2021
INCLUDES
Choose five skincare products:
Thank You, XOXO Hand Cream
(30 ml ℮ 1 fl. oz.)
---
Spoil Yourself Hand Cream
(30 ml ℮ 1 fl. oz.)
---
Hello Beautiful Hand Cream
(30 ml ℮ 1 fl. oz.)
Neat & Pretty Vanity Tray
Discounted Retail Price
$45.00 (USD)
Retail Value
$60.00 (USD)
*While Supplies last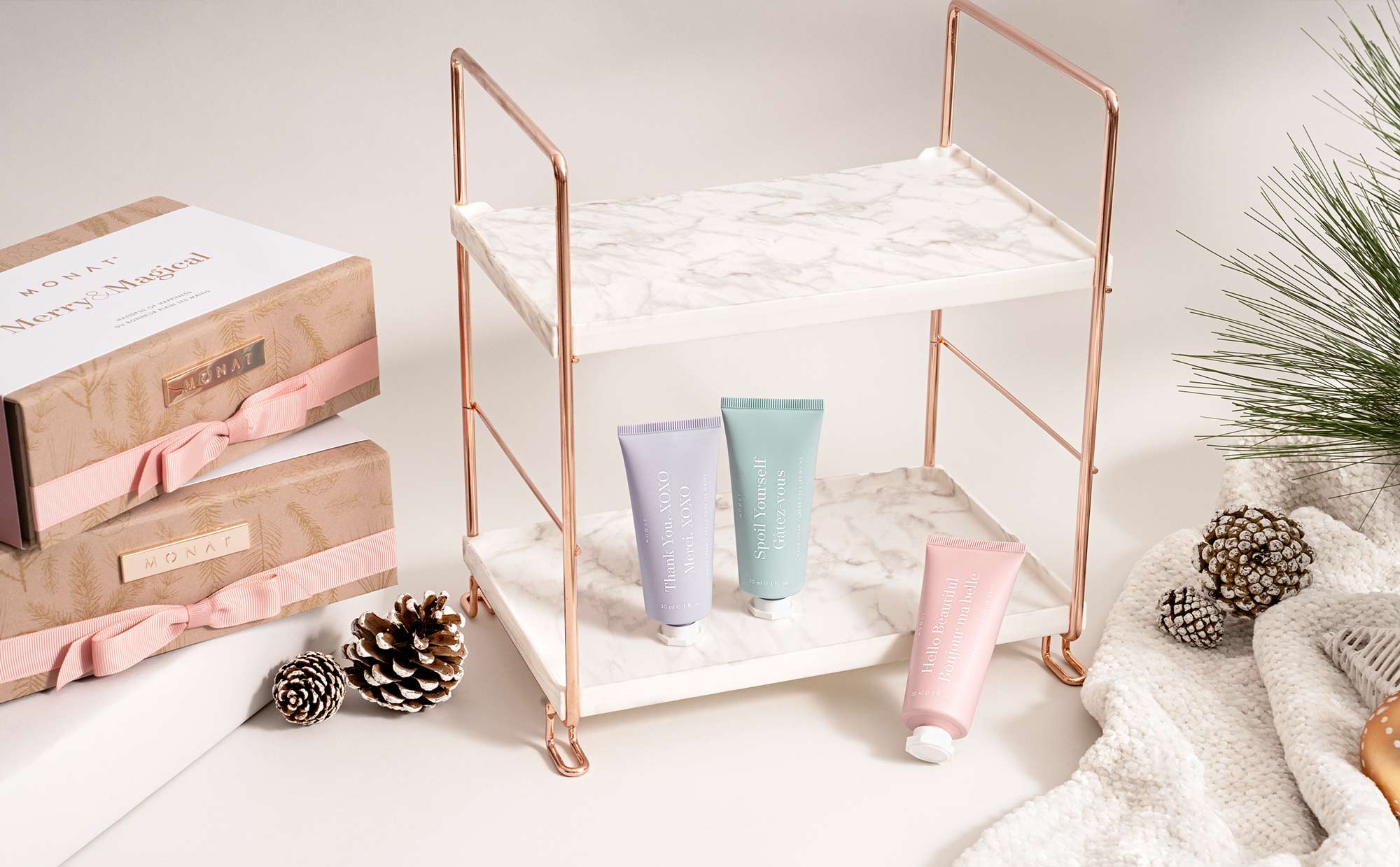 Lend a warm hand this holiday season with our Handful of Happiness!
Filled with aromatic scents, these three delightful hand creams are ideal for keeping hands happy.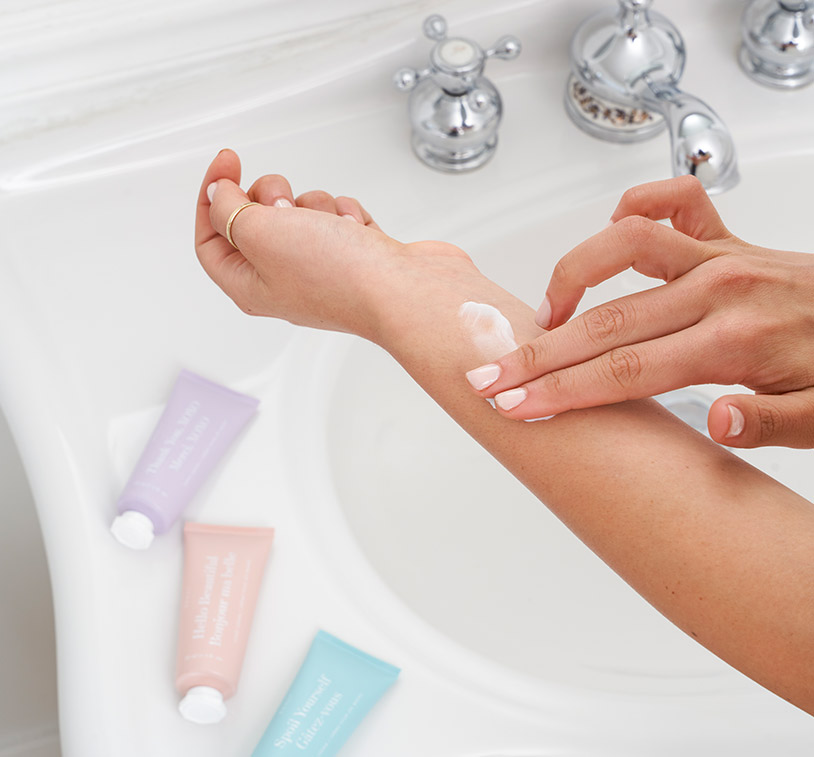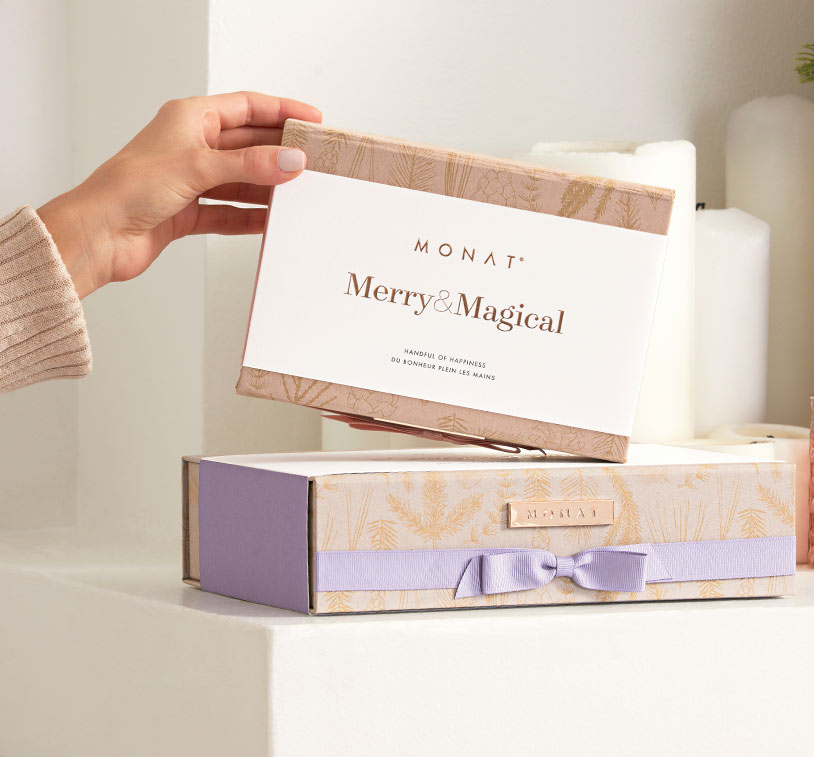 This fun and giftable limited-edition assortment of deeply moisturizing hand creams is beautifully packaged for a luxurious holiday experience.
Featuring fragrances of Lait De Coco, Gardenia, and Matcha, this trio is ideal for hydrating and keeping your hands supple and moisturized while on the go!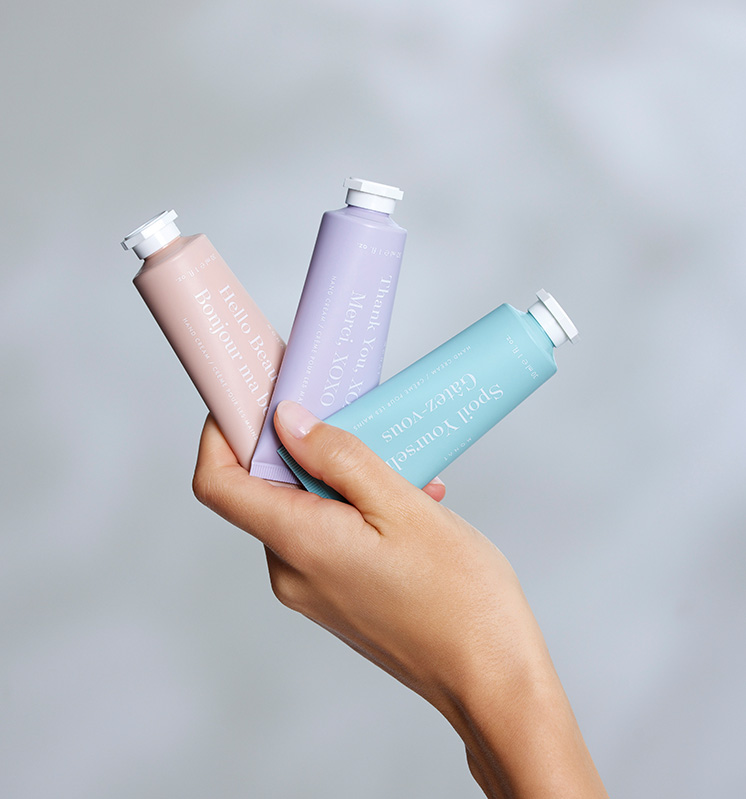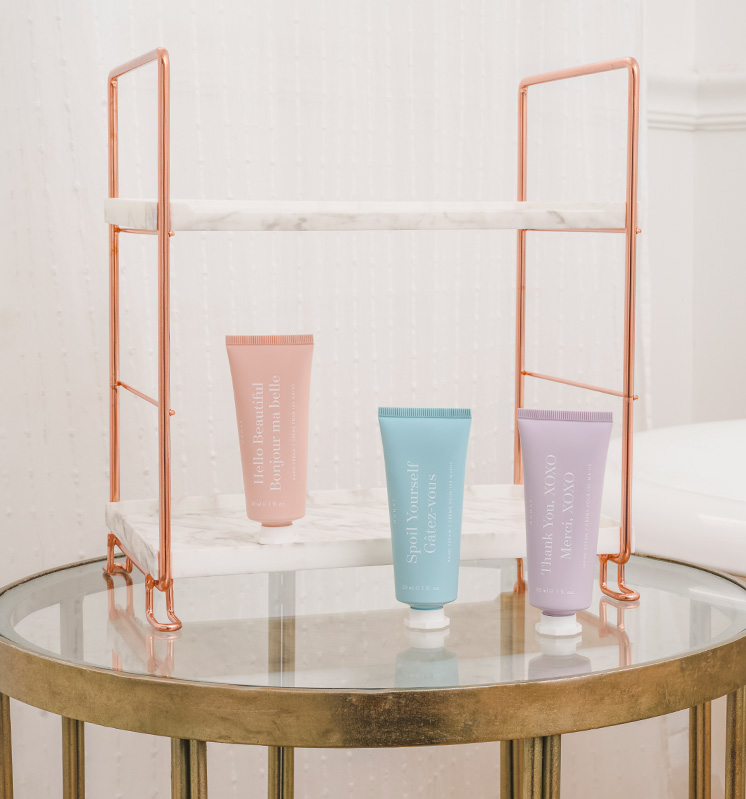 Your set also includes the Neat & Pretty Vanity Tray to help keep your favorite MONAT products organized and in one beautifully accessible location.
This gorgeous 2-tier rose gold rack with marble pattern shelves is easy to assemble, and best of all, it doesn't require tools!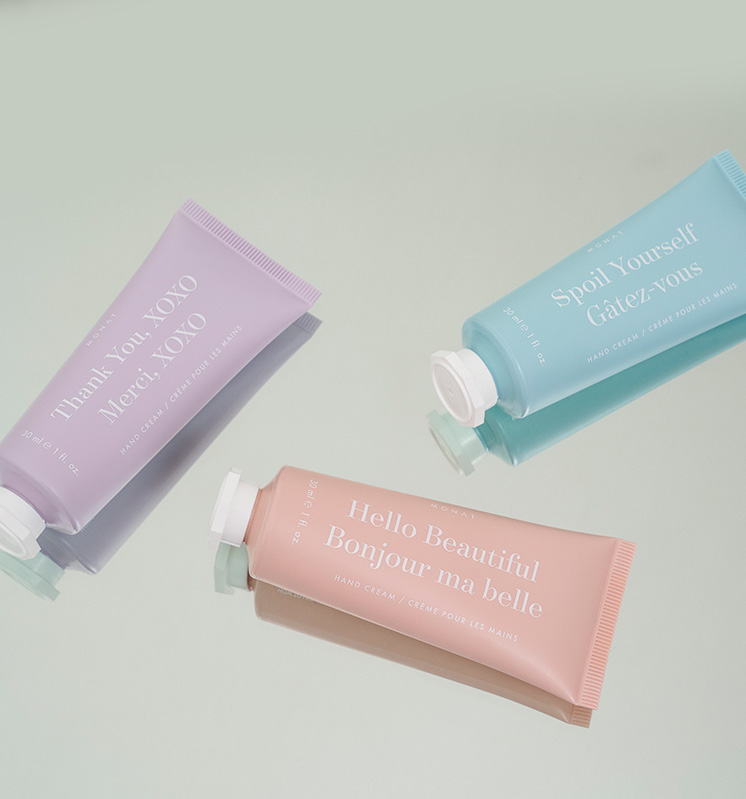 Pick Your Products!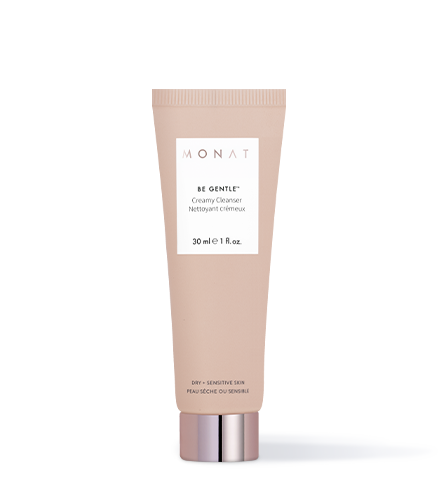 BE GENTLE™ Creamy Cleanser
This ultra-mild creamy cleanser gently releases trapped make-up, surface oil and dead surface cells while softening and smoothing revealing a clean, moisturized, re-texturized complexion.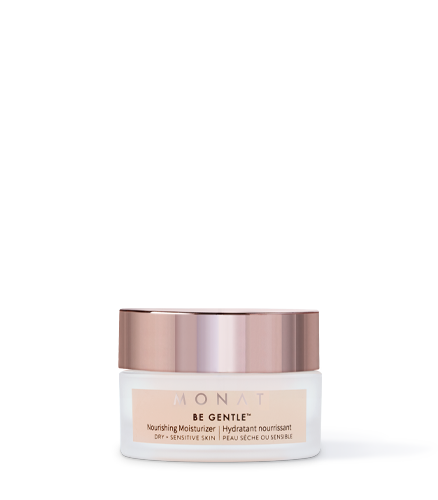 BE GENTLE™ Nourishing Moisturizer
This multitasking, exceptionally comforting cream immediately infuses the skin with long-lasting moisture and soothing nutrients.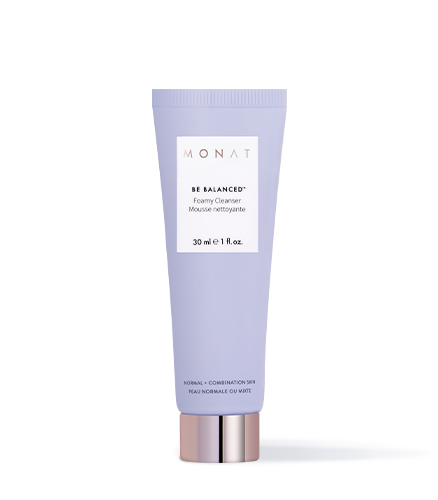 BE BALANCED™ Foamy Cleanser
This luxurious, refreshing cleansing foam draws out impurities while preserving skin's moisture barrier, revealing a brighter, healthier-looking complexion.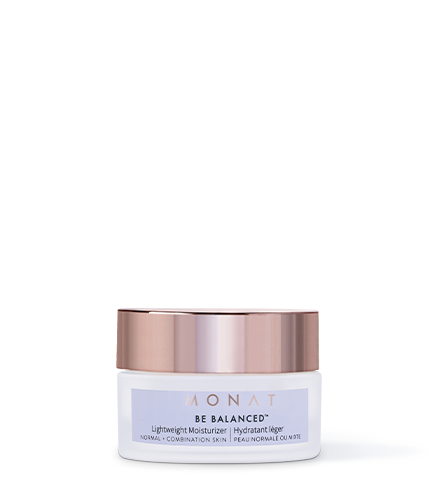 BE BALANCED™ Lightweight Moisturizer
This lightweight water-cream moisturizer effortlessly absorbs, revealing a softer, plumper, and more radiant complexion.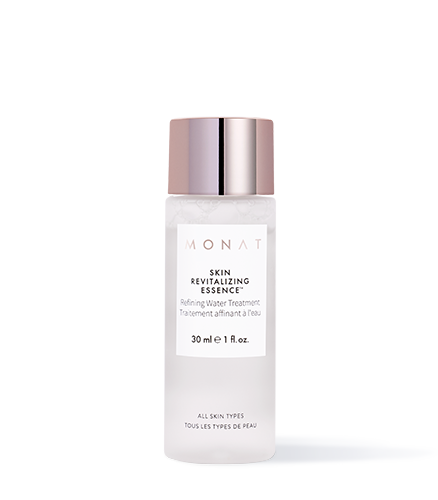 Skin Revitalizing Essence™
This lightweight miracle water quickly hydrates and replenishes, giving a smoother, brighter, more radiant complexion to all skin types.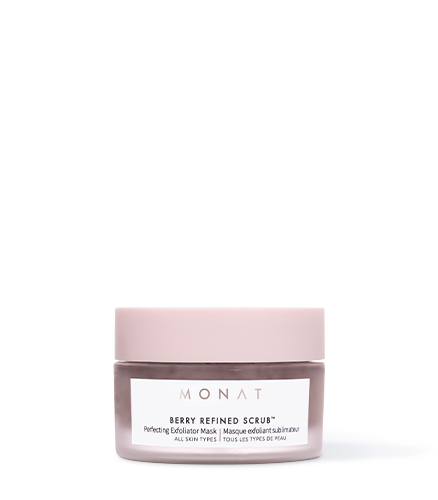 Berry Refined Scrub™
This sweet 2-in-1 facial scrub mask gently buffs away dull skin to reveal a smoother, softer, more even-toned appearance in under five minutes.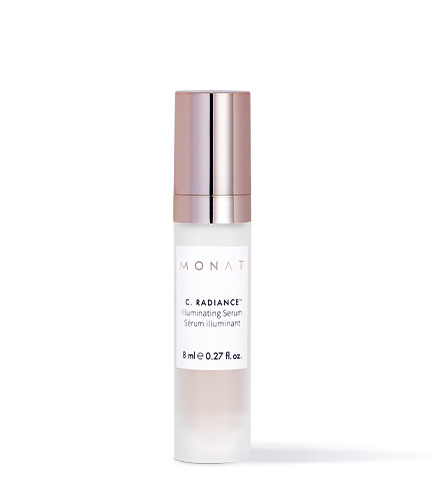 C. Radiance™
Illuminating Serum
This supercharged 15% vitamin C serum features powerful antioxidants to help brighten and enhance your complexion revealing a healthy, youthful-looking glow.
Eye Smooth™
This indulgent cushiony eye cream supports hydration and elasticity while diminishing the appearance of fine lines, puffiness and dark circles revealing a visibly brighter, smoother, and youthful look around the eyes.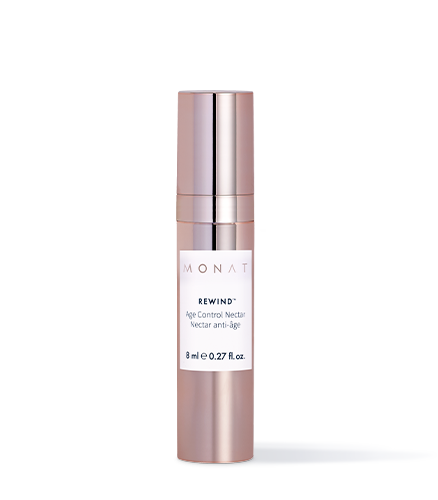 Rewind™
Age Control Nectar
This supercharged serum floods the skin with active ingredients to help improve uneven skin tone, loss of elasticity, and the appearance of fine lines and wrinkles for an instantly smoother appearance.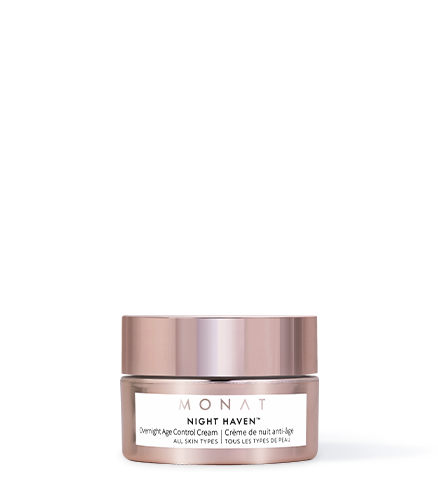 Night Haven™
Overnight Age Control Cream
This luxurious night repair cream melts into the skin, providing rich nourishment and intense hydration. Skin awakens looking refreshed, glowing, and renewed.

HOLIDAYS BEGIN AT MONAT