Fashion Week Inspired Do's & Don'ts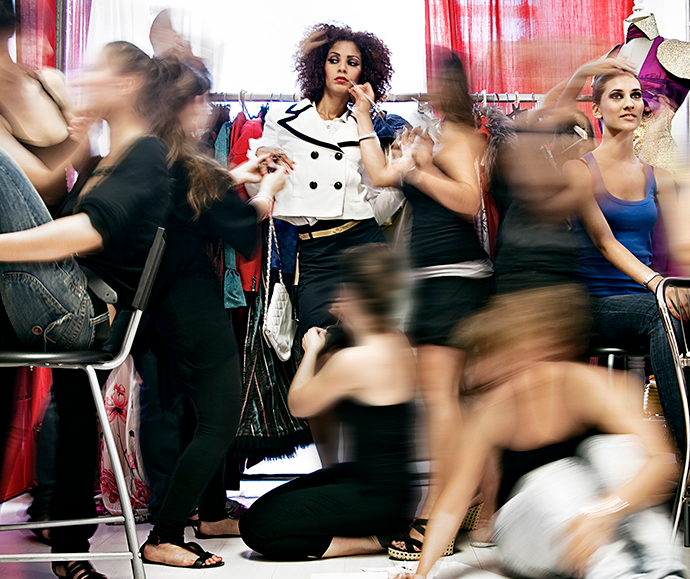 It's not difficult to put together an outfit. Pair a top with a bottom and you're done. But there's a difference between regular outfits and outfits that make you feel like a million bucks. While everyone has their own distinctive style, a few new tips never hurt anyone. So to stay up to date on what to wear, here are some dos (and don'ts!) of dressing.
DO Try Denim in Unexpected Places: You can never go wrong with jeans or your classic denim jacket. However, one way to look 100% more fashionable this season is to test out denim in unexpected places like in a coat iteration or even on an accessory.
DON'T Go Overboard: While we love denim on denim, make sure you don't go overboard with your alternative denim pieces.
DO Mix Textures: There's nothing more forward-feeling and chic than mixing different textures like velvet, silk, cashmere and everything in between.
DON'T Look Like You're Trying Too Hard: Mixing textures is great but make sure your separates still go together. Pay close attention to the colors and patterns so it doesn't look like you're trying too hard.
DO Go For Statement Boots: Right now we're flooded with amazing boots in a wide array of interesting and unique patterns and textures—perfect to help you stand out from the crowd.
DON'T Just Stick to Basic Black: While black boots will always be in style, a little change (cue: statement boots) never hurt anyone.
DO Push for the Unexpected: Nothing is better than pushing the boundaries when it comes to fashion—like pairing two seemingly different styles of clothing together (like a nerd-chic sweater with a femme skirt).
DON'T Wear a Costume: While going for the different is fantastic, ensure that you're not just throwing together random items that scream costume!
DO Add Layers: Layering is not only crucial to keeping warm during winter but it's also the simplest way to look put together and fashionable.
DON'T Forget about Proportions: While layering is undoubtedly chic, there is such a thing as too much layering. Make sure to watch proportions. Don't bulk up too much with too many extra fabrics hanging about randomly.
When it comes to hair DO's, low ponytails, ballerina buns, ultra-voluminous hair and the fringe cut are totally in. Use MONAT's Sculpting Taffy to help strands stay in place!
*This blog was inspired by various fashion sources in the public domain.