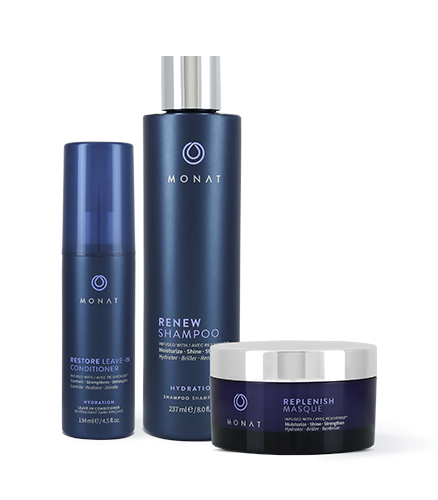 Help get it back to good.
Infused with REJUVENIQE™

VIP Customer Price
$110.00 (CAD)

Retail Price
$129.00 (CAD)

To learn more about the Hydration System, please contact your MONAT Market Partner.
Provides brilliance, strength and vitality to lackluster strands.
Is your hair feeling out of sorts? Can it use a little fine-tuning to help restore each lusterless strand back to a lustrous state of hair-being? Use all three of the products in MONAT's Hydration System to bring back your vibrant, bouncy, shiny hair making it feel aaaall good.
Simplicity is the key to brilliance
Three steps; that's all it takes to get your hair back to good. If your hair is missing the luster it once had, Hydration System will restore it to its bouncy, shiny, and vibrant state.
Restore Leave-In Conditioner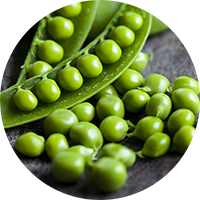 REJUVENIQE™
A blend of 13+ Natural Plant and Essential Oils rich in omega fatty acids, antioxidants and nutrients highly compatible with the skin and hair.
CAPIXYL™
An emollient blend that helps to protect the scalp, strengthen and thicken hair while supporting natural growth.
PROCATALINE™
Featuring Pea Extract, this high-tech blend supports healthy, younger-looking hair by helping to protect your tresses from UV damage and environmental factors.
CRODASORB ™
A powerful ingredient that helps protect against the sun's damaging UV rays, preserving hair's natural pigmentation and keeping strands protected and strong.
INGREDIENTS LISTING: See individual product for product-specific ingredients.