ON SALE Sunday, September 15 11a.m. EDT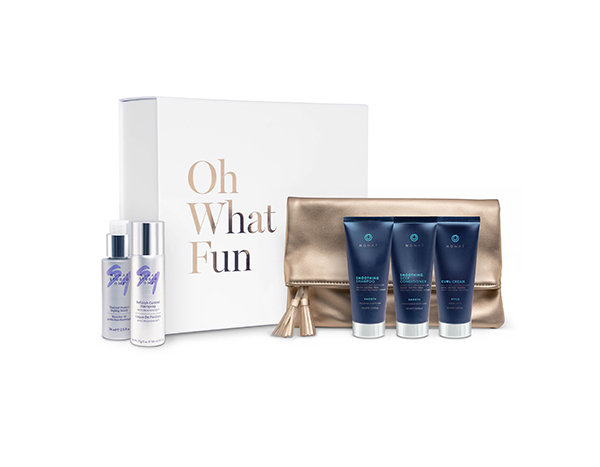 COLLECTION DES FÊTES
Voyagez
avec style
Bouclier de protection thermique MONAT STUDIO ONE™


74 ml e 2,5 oz liq.


Laque de finition MONAT STUDIO ONE™


Net Wt. 57 g/2 oz e 54 ml/1,8 oz liq.


Shampooing lissant

60 ml e 2 oz liq.


Après shampooing ultra lissant

60 ml e 2 oz liq.


Crème Curl

60 ml e 2 oz liq.


Pochette de soirée dorée au fini métallique
Prix de détail
160,00 $ CA
Prix de détail réduit
95,00 $ CA
* Dans la limite des stocks
L'ensemble-cadeau en série limitée Voyagez avec style comprend cinq de nos favoris en format voyage pour vous permettre de passer du jour à la nuit, ou de la nuit au matin, en toute élégance.
Cet ensemble-cadeau comprend une pochette de soirée au fini métallique doré, un accessoire qui s'agencera à toutes vos tenues des fêtes.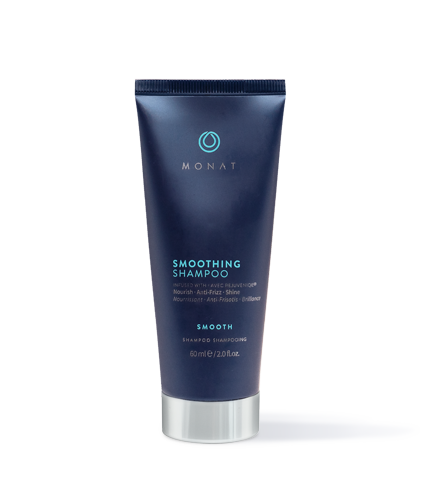 Shampooing lissant
Un shampooing quotidien qui a été conçu pour nettoyer et nourrir les cheveux tout en douceur, en lissant et en adoucissant la cuticule pour réduire les frisottis.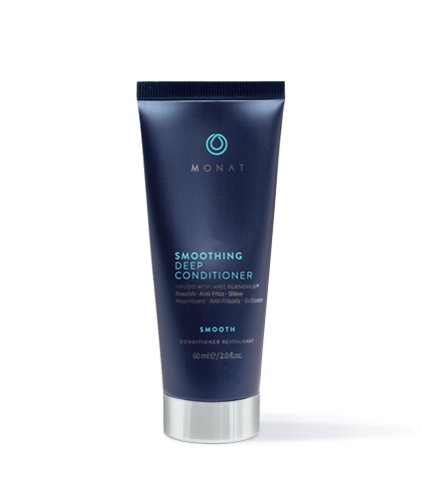 Après-shampooing ultra lissant
Il convient à tous les types de cheveux et nettoie doucement tout en maîtrisant les frisottis et en ajoutant de la brillance.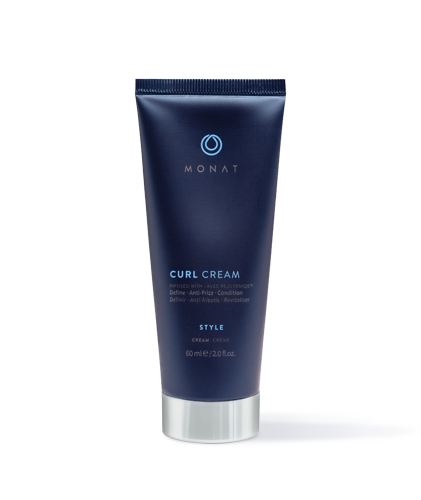 Crème Curl
Définit et revitalise tous les types de boucles pour des mèches sans frisottis, maniables et d'aspect naturel de longue durée.
Bouclier de protection thermique MONAT STUDIO ONE™
Un léger produit coiffant qui protège les cheveux contre la chaleur extrême (450˚ F) des outils de coiffure.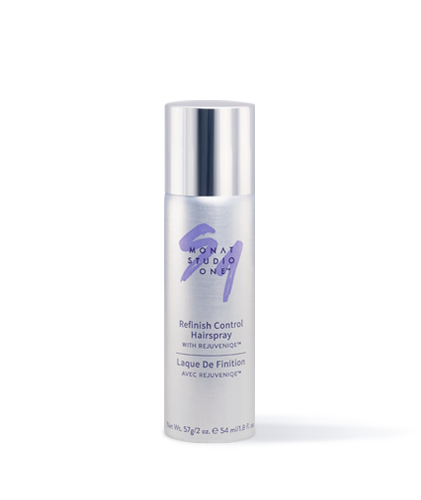 Laque de finition
MONAT STUDIO ONE™
Un fixatif flexible offrant une tenue légère à moyenne pour un fini impeccable.
/ Émulsionner le Shampooing lissant dans les mains et appliquer sur cheveux mouillés. Laisser agir 1 ou 2 minutes. Rincer et répéter l'opération.
/ Appliquer le revitalisant ultra lissant. Laisser agir 5 minutes. Rincer abondamment.
/ Appliquer la crème Curl uniformément des racines jusqu'aux pointes sur les cheveux mouillés, humides ou séchés à l'aide d'une serviette.
/ Appliquer le Bouclier de protection thermique MONAT STUDIO ONE™ to towel-dried hair. Comb through to ends.
/ Coiffer comme d'habitude.
/ Tenir la Laque de finition MONAT STUDIO ONE™ de 20 à 30 sem des cheveux et vaporiser au besoin sur cheveux coiffés.
VOUS POURRIEZ AUSSI AIMER