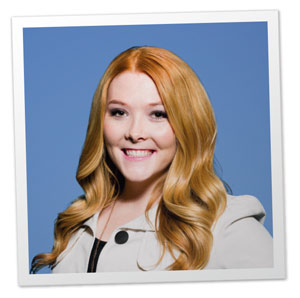 Because of MONAT, I have a business that allows me to be a mom first; a healthy balance between time and money; I've made life-long friends; and I get to utilize talents I never realized I had!
To understand how MONAT has changed my life, you must know my life before it. I won't make you read my life story, but let's start in 2014. My husband and I were expecting our first baby and I was extremely sick—and no, not just morning sickness! I am one of the unlucky 2% of women with a condition called Hyperemesis Gravidarum. It's like its own hyper breed of "screw you up" while you're pregnant.
For the entire nine months, I would vomit at least 5-10 times an hour, which comes with obvious dehydration and weight loss (40 lbs. in my case), which then leads to daily IVs, an NJ feeding tube, muscle atrophy which make your legs crumble underneath you and your arms worthless, constipation, insomnia—THE WORKS!
I had several at-home nurses, and spent the majority of my pregnancy in the hospital. Before I got pregnant, I was working part-time and pursuing my bachelor's degree in special education. Initially, I planned to work and finish my degree while pregnant. Obviously, this could not happen and I was forced to quit everything until my baby girl was born.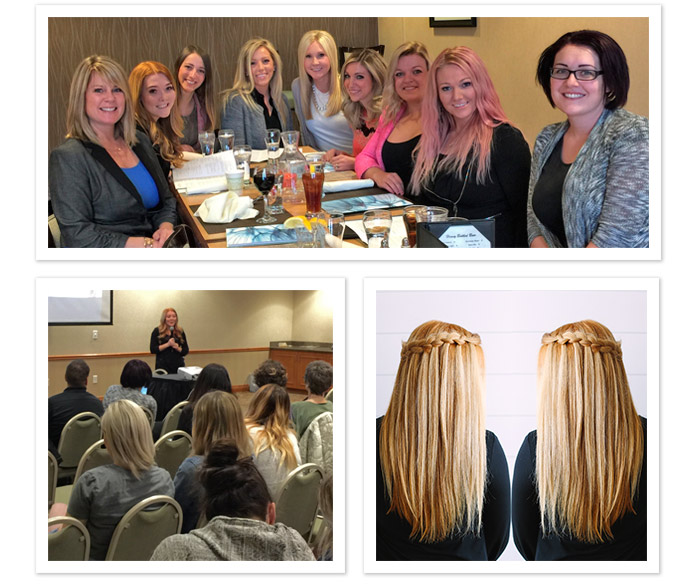 While I endured my pregnancy my husband was also a full time student and was only able to work part-time grave yard shifts making $9 dollars an hour. Needless to say, we were broke as a joke! With all of life's expenses, medical bills, and a baby on the way, times were very tough. Although I knew the circumstances were out of my control, I still felt awful that I could not do more to help. We tried doing everything on our own for as long as we could, but eventually the money ran out and we had to move in with my parents.
This certainly was not ideal and a major shot to our egos. I knew once our baby was born I needed to find a good job to help provide for my family, but I also needed to finish my degree. I had worked on it for four years and only had a semester left. I wasn't going to leave my degree unfinished when I was so close to completing it. But how was I going to have a job, finish my degree, recover from my awful pregnancy AND be a first-time mom?
Then I heard about MONAT.
Considering our circumstances, it seemed like a "no brainer" to jump on board. However, I was still very hesitant and nervous to join as a Market Partner. I was only 22 years old, going to school, taking care of a newborn, with zero direct sales experience, no knowledge of hair care, and NO MONEY to get started. But something felt right so I decided to at least try.
Fast forward a year, and here I am a Founder in the company, typing my story on a shiny new computer, in our own beautiful apartment, with a brand-new family car, and a debt-free bachelor's degree! Plus, after three years of marriage my husband and I went on the honeymoon we never had and enjoyed a seven-day cruise in May! All of which has been provided through my MONAT checks.
While the generous paychecks have created a whole new sense of financial freedom, that isn't even the best part! I've been able to stay home with my daughter each day and experience her first year of life! I don't have to rush off to a 9-5 job and I get to help other moms do the same thing! I am eternally grateful for MONAT and all the opportunities it has provided, friendships it has created, and the talents it's allowed me to utilize—most of which I never realized I had until now!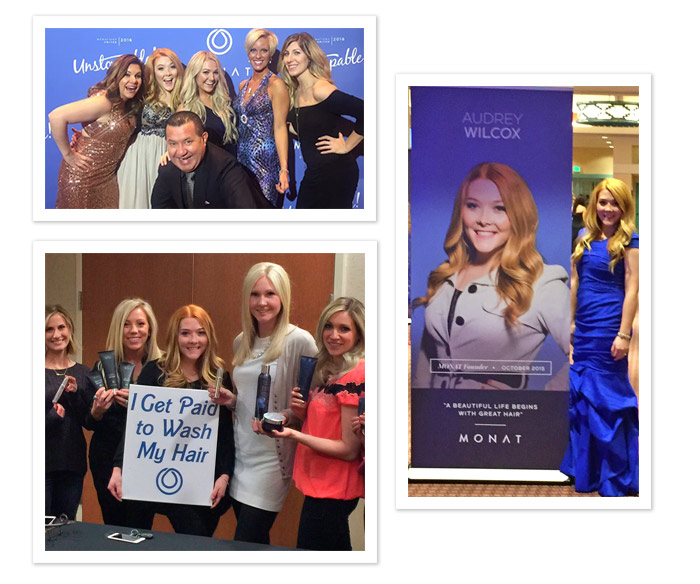 I read a quote recently that made me very emotional because it states exactly how I feel. It says, "I still remember the days I prayed for the things I have now." MONAT has truly changed my life and at only 23 years old, I have found friends, an income, and products that will last a lifetime. And on top of all that, I have beautiful hair!