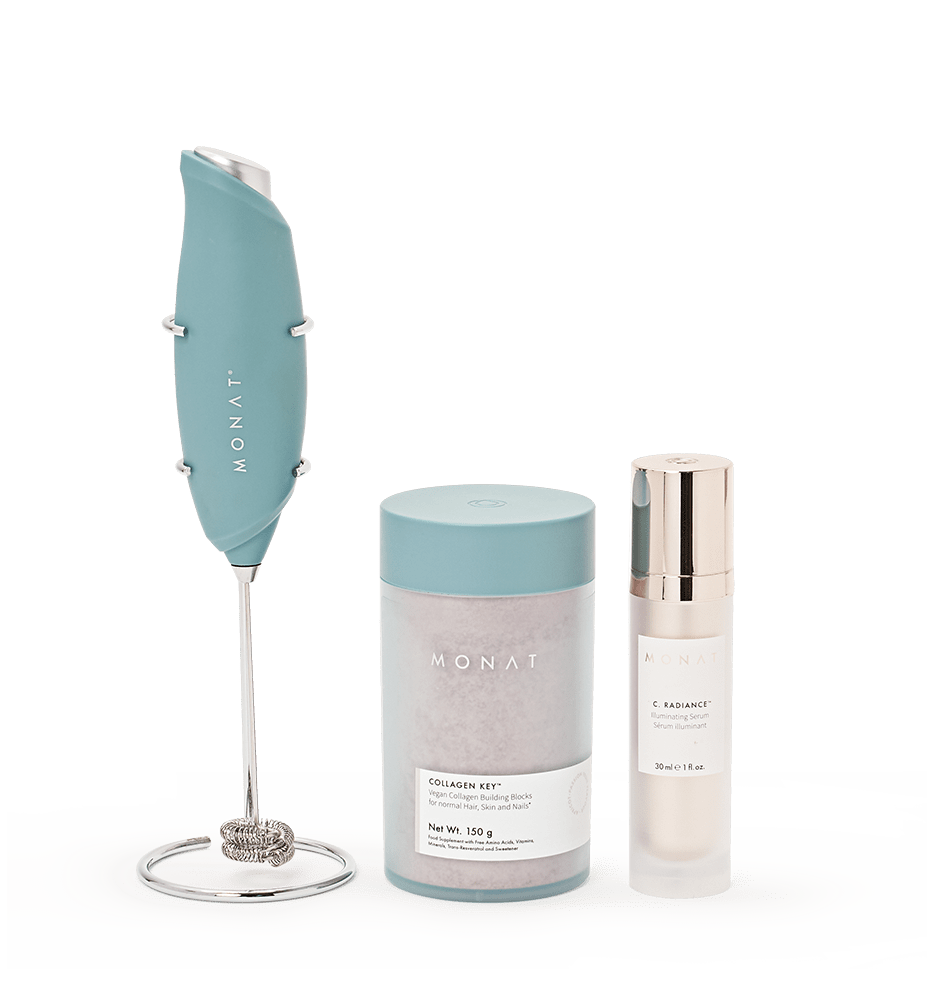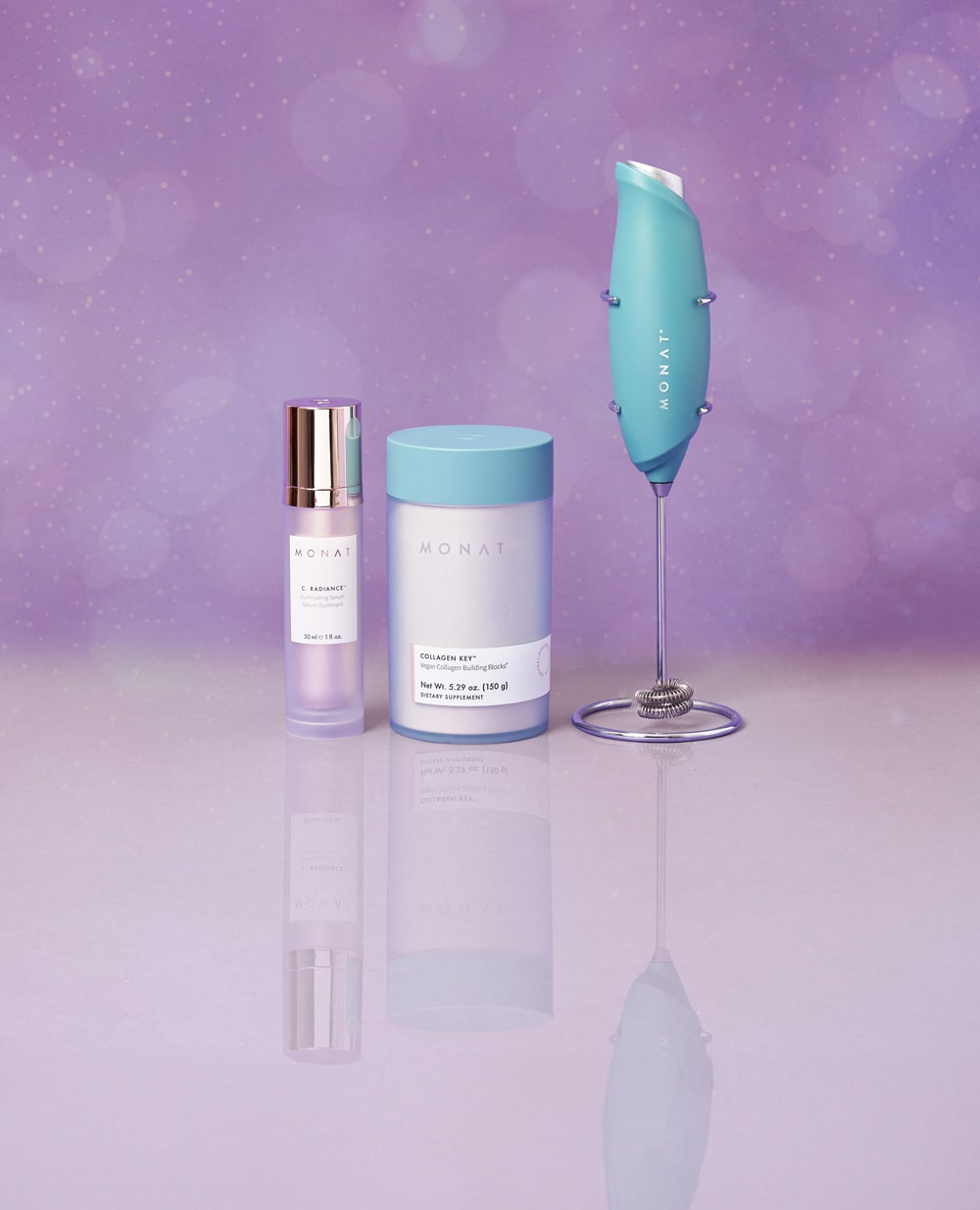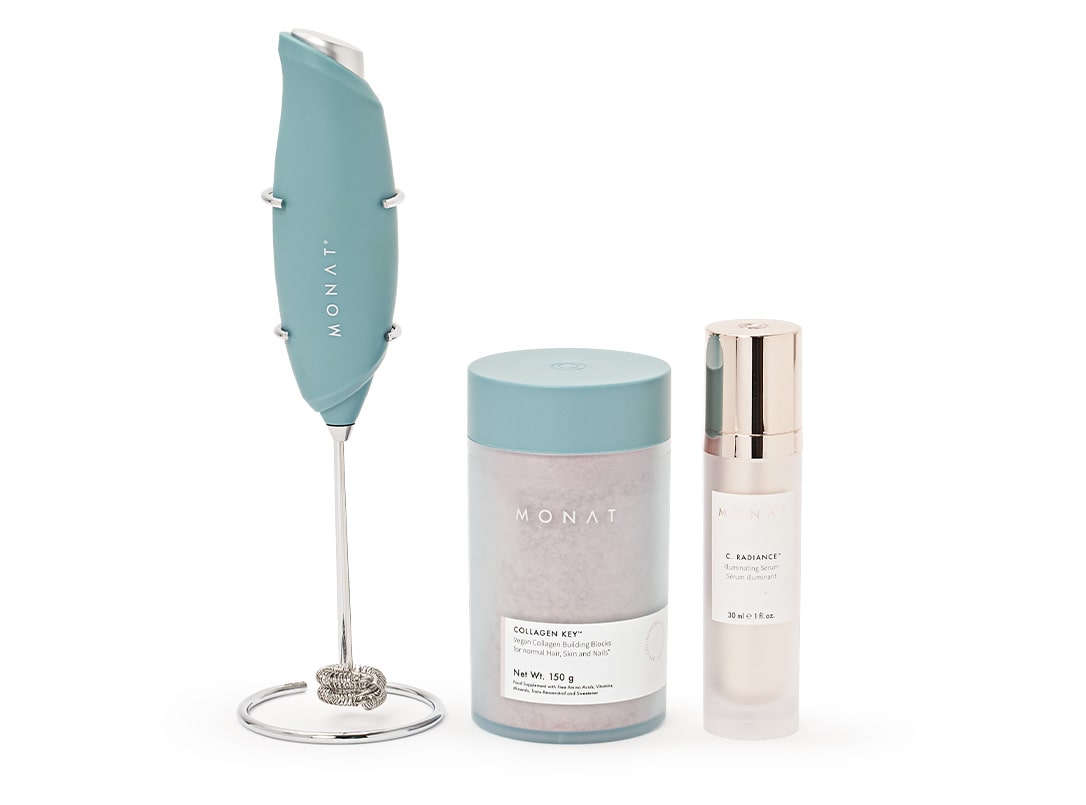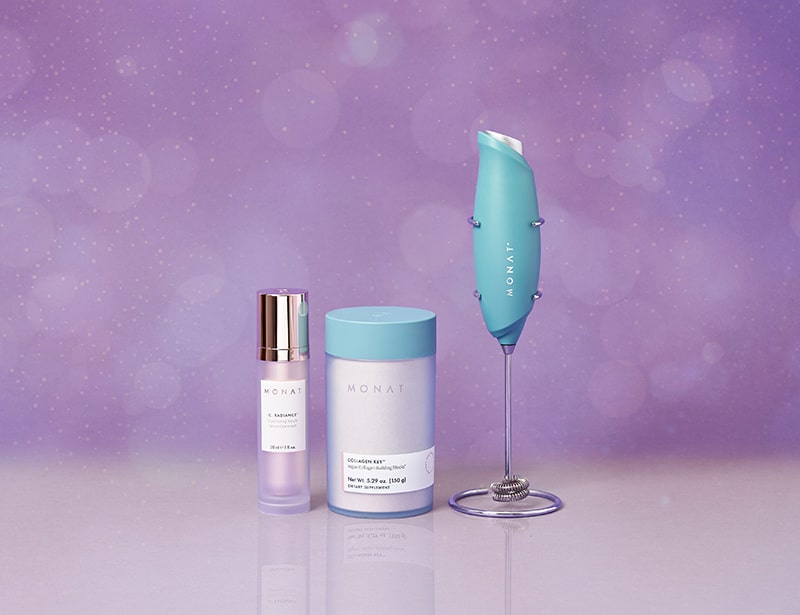 Retail Value
$291 (AUD)
VIP Pays
$149 (AUD)
MP Pays
$124 (AUD)
Glow from Within
Gift Set
Holiday Collection 2023
INCLUDES
Collagen Key™ Vegan Collagen Beauty Complex
(150g | 5.29. oz.)
---
C. Radiance™ Illuminating Serum
5 ml ℮ 0.16 fl. oz.
---
MONAT Collagen Frother
(Bonus Gift!)
Retail Value
$291 (AUD)
VIP Pays
$149 (AUD)
MP Pays
$124 (AUD)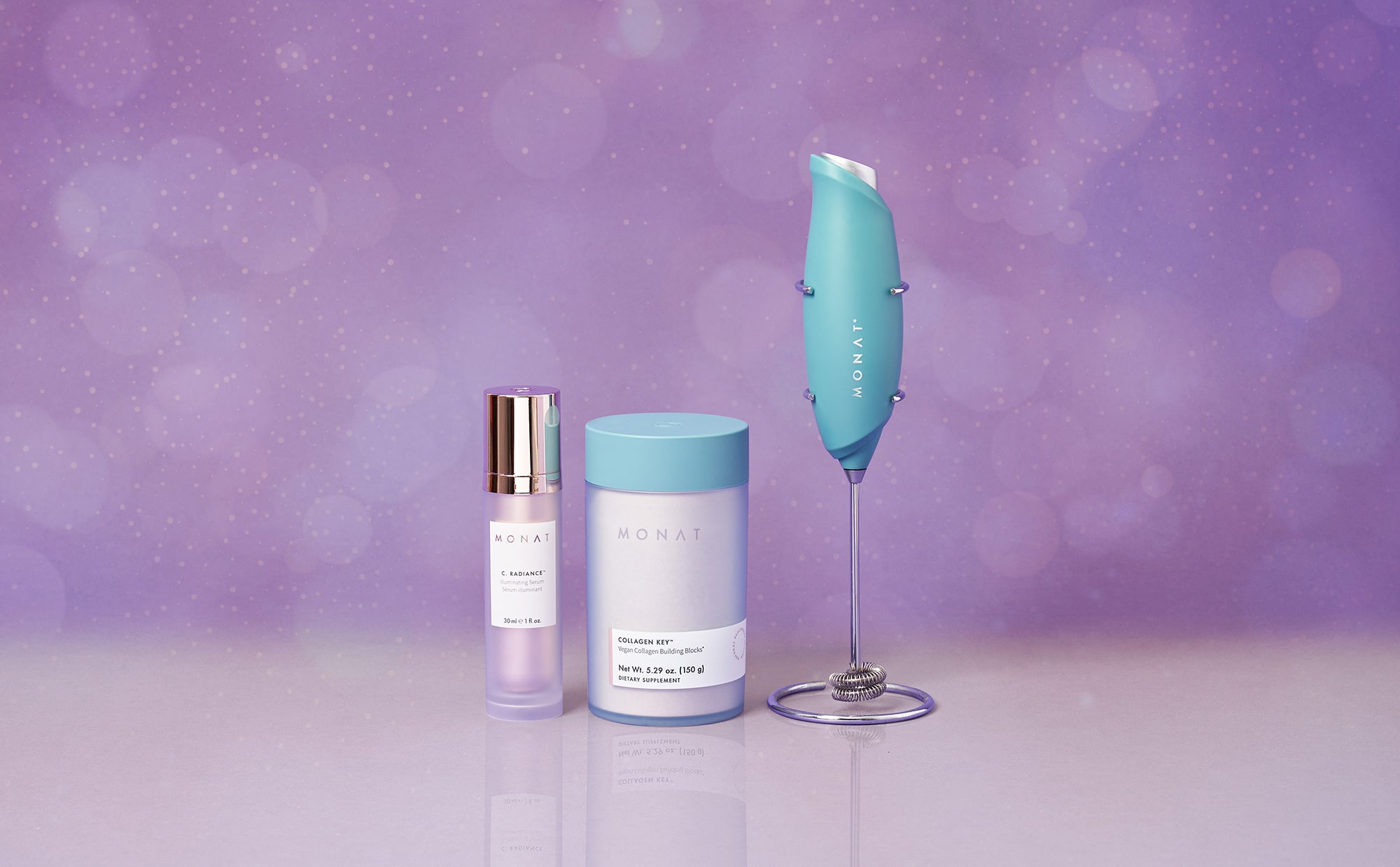 Discover skin-deep beauty with the Glow from Within Gift Set, unlocking on beauty from the inside out!
Dive deep with Collagen Key™, nourishing skin from the inside out. On the surface, the C Radiance Illuminating Serum bestows a radiant shimmer. And the experience isn't complete without the MONAT Frother, ensuring your collagen is mixed to perfection.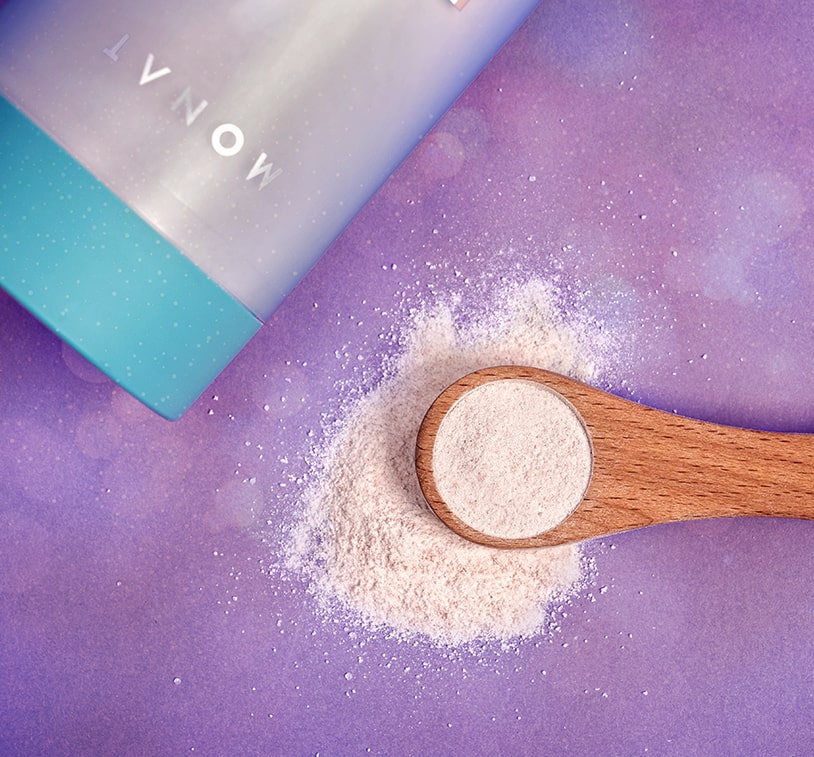 True beauty isn't surface level!
Create your beauty building-blocks with Collagen Key! Featuring Vitamin C, Thiamin and Biotin this daily beauty elixir will have you glowing from the inside out!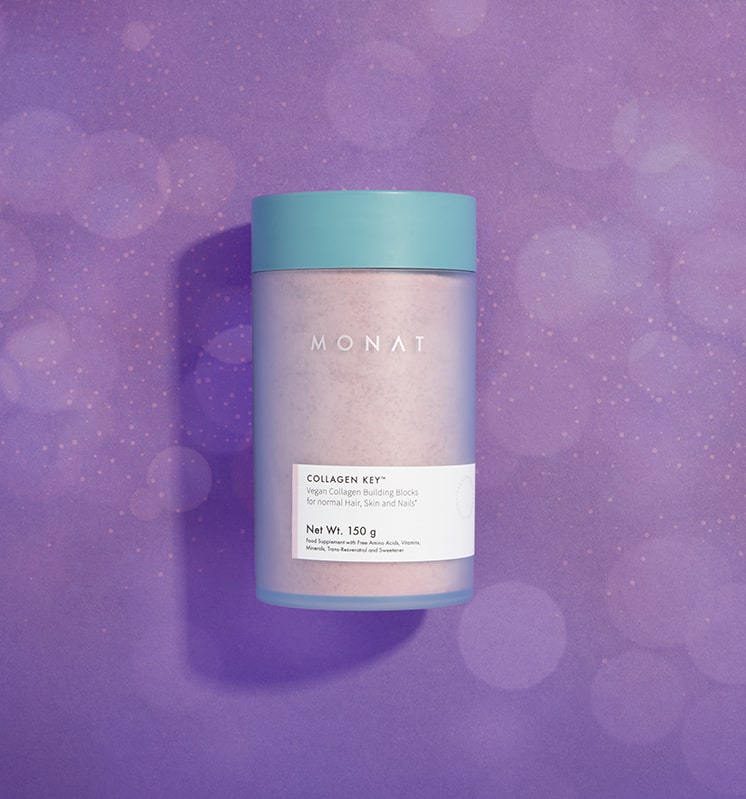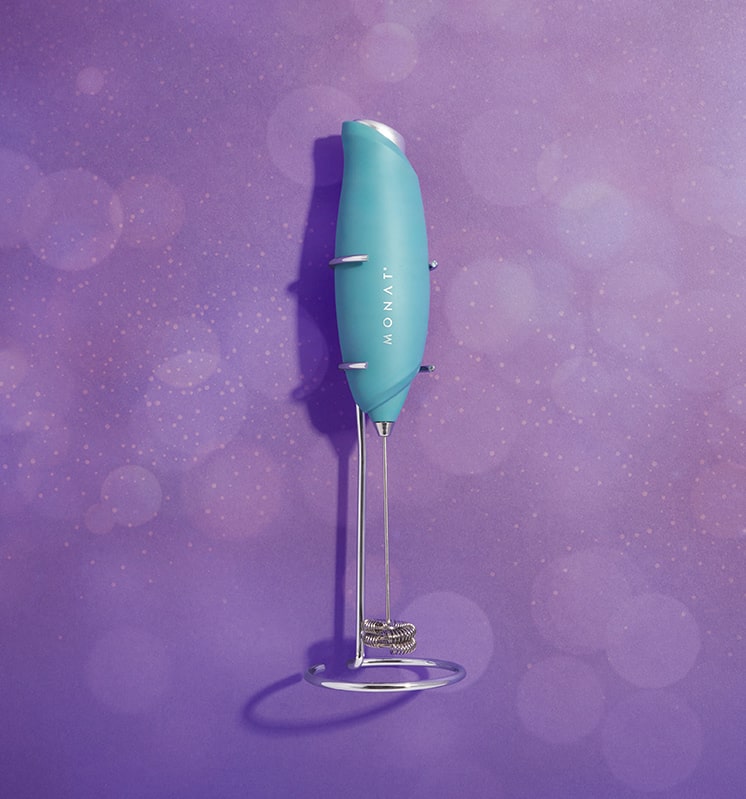 Level Up Your Glow!
Vitamin C works wonders both inside the body and outside too! C. Radiance features powerful antioxidants to help illuminate and enhance your skin's appearance revealing a healthy, youthful-looking glow.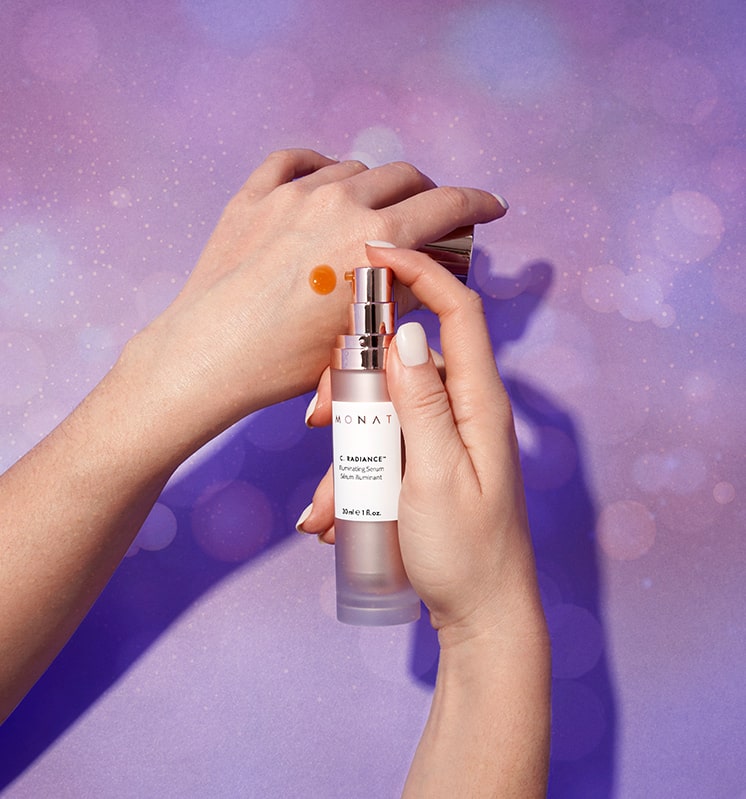 YOU MIGHT ALSO LIKE
Explore All Sets