Supports powerful natural hair growth.
VIP Customer Price
$84.00 (USD)

Retail Price
$99.00 (USD)

To learn more about the Power Boost Treatment System, please contact your MONAT Market Partner.
Boosts the natural growth of the hair from the inside out while reducing hair thinning.
Experience the power-packed combination of our new Supplement Support System, S3* by MONAT perfectly paired with our Intense Repair Treatment (IRT), for an impressive union that promotes the natural growth of your hair from the inside out.
Two power-house products give you an advantage in your efforts to boost the natural growth of hair.
WE SAY "NO" TO TOXIC INGREDIENTS.
Parabens
SLS/SLES
Cyclic Silicones
BHT
DEA/MEA
Polyethylene Glycol
Phthalates
Phenoxyethanol
Petrolatum
Mineral Oil
Paraffin Wax
Triclosan
Plastic Microbeads
Formaldehyde Releasers
Harmful Colors
Harmful Fragrances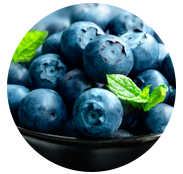 CAPIXYL™
An emollient blend that helps to protect the scalp, strengthen and thicken hair while supporting natural growth.
OptiMSM®
A rich source of sulfur and a key component of collagen and keratin that supports the structural integrity of the hair and skin.
ACTIVAloe®
Improves the elasticity of both the hair and skin. Helps to improve the appearance of aging skin and hair.
EVNol™
May promote hair growth and increase the amount of hair in individuals experiencing hair loss.
INGREDIENTS LISTING: See individual product pages for product-specific ingredients.
OptiMSM® is a registered trademark of Bergstrom Nutrition.
ACTIValoe® is a registered trademark of Aloecorp Inc.
EVNol™ is a trademark of ExcelVite Inc. and protected by US Patent No-7,211,274.

*These statements have not been evaluated by the Food and Drug Administration. This product is not intended to diagnose, treat, cure, or prevent any disease.