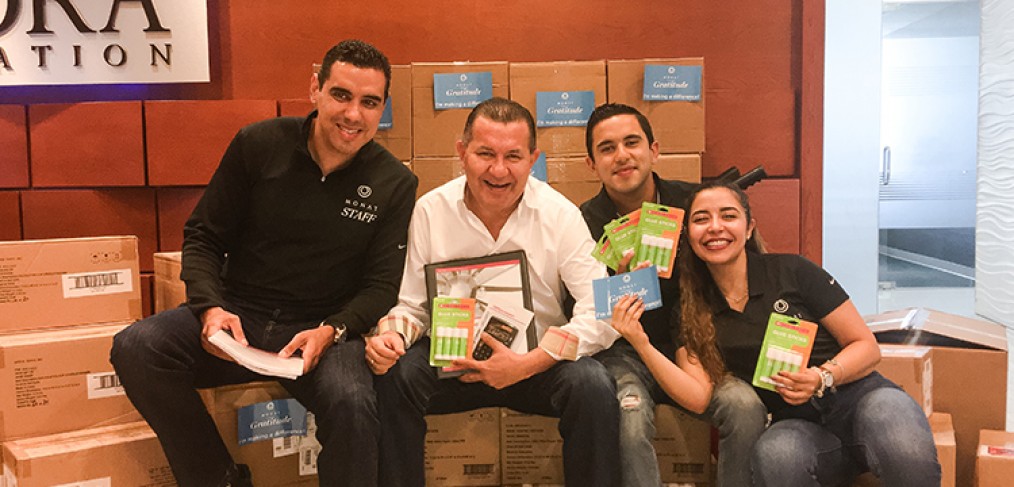 MONAT Helps Children In Need At Salvation Army, US & Canada
MONAT's July 4th Sale Funds
Back-to-School Backpacks in U.S. & Canada
Being involved in one's community and giving back are at the core of MONAT's culture. The company pays it forward in numerous ways. For example, recently MONAT donated more than 320 school backpacks to The Salvation Army in the U.S. and Canada for children in need. A portion of the proceeds from a special MONAT July 4th sales promotion were earmarked for the Salvation Army's Apple Tree Program in the U.S. and the Back to School Backpack Program in Canada.
Both MONAT U.S. and MONAT Canada purchased the backpacks and school items and then packed up every single one for a joint delivery on August 4th in both countries.
The U.S. Miami office delivered the backpacks and supplies to The Salvation Army Community & Family Shelter in Miami, where they were greatly appreciated. Said Captain Nancy Azuaje, Associate Area Commander, "Thank you so much for supporting our APPLE TREE program. Many children will be benefited by your donations. God keep on blessing the MONAT family. Thank you so much for being so generous and kind to us."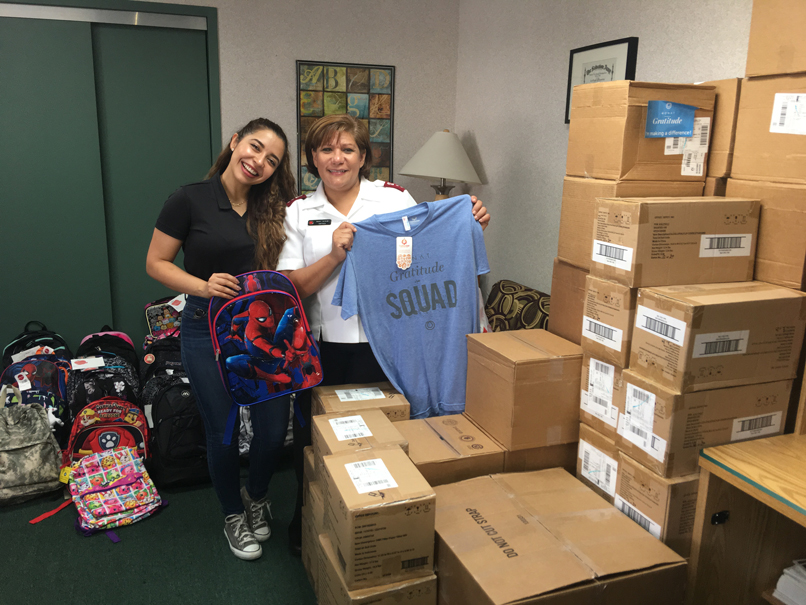 Lu Urdaneta, MONAT, and Miami Salvation Army Captain Nancy Azuaje
In Canada, the backpacks were delivered to The Salvation Army Community & Family Services Coordinator in Ontario, where they were equally appreciated. As Terry Harney, Family Services Coordinator at the Salvation Army Markham/Stouffville, posted, "Thanks to friends and community partners MONAT Canada for their wonderful donation of backpacks and supplies." Julie Hynes-Whalen Staff at Salvation Army Markham/Stouffville, posted, "We LOVE the support."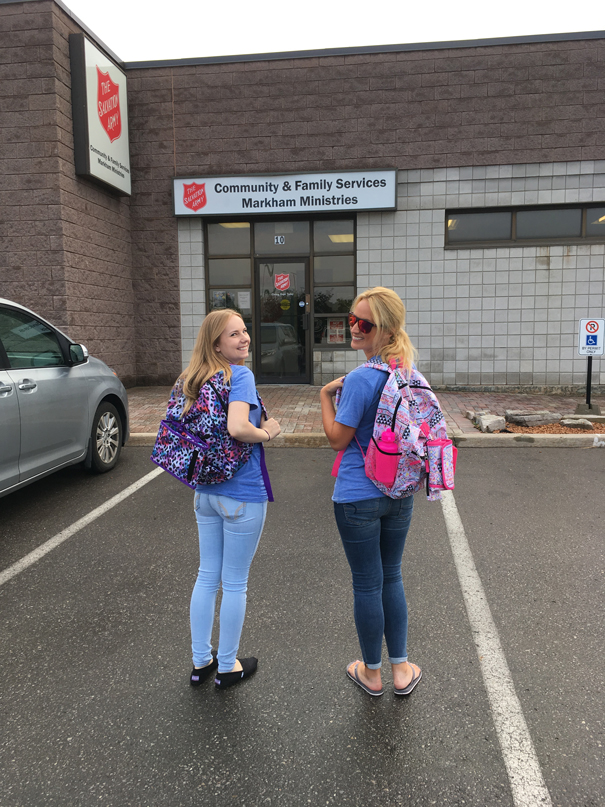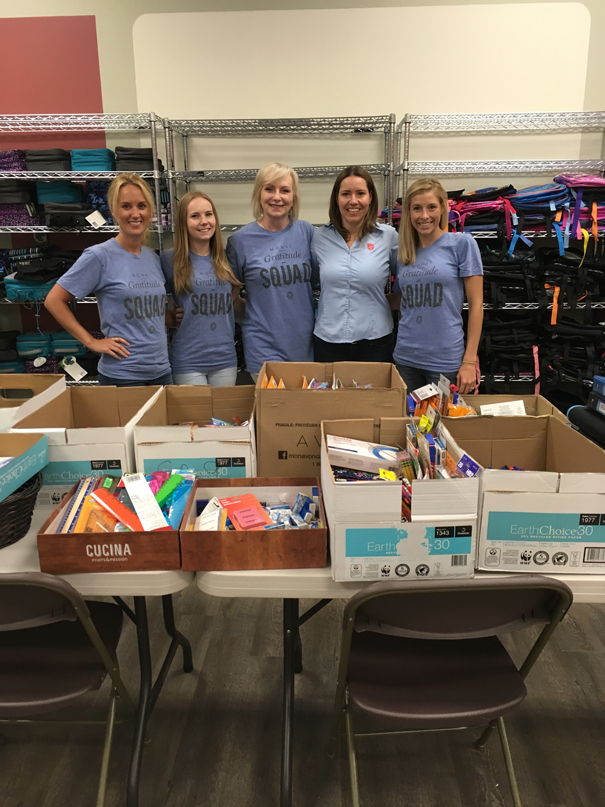 Heather Anderson, Distribution Lead Hand, and Stephanie Chandler,
Graphic Designer, MONAT, MONAT Canada Gratitude Team
and Julie Hynes-Whalen, Ontario Salvation Army

With hundreds of happy children now fully ready to board the school bus, you can see that MONAT really does practice giving back as a way of life!
"Thank you for participating in our July 4th More Than a Hand Cream promotion," Lu Urdaneta, Senior Manager of Marketing and Gratitude Ambassador, MONAT, said. "Thanks to you we were able to do this donation in the name of the MONAT GLOBAL FAMILY! You're not just enjoying soft hands, you are also making a difference. That's the beauty of our GRATITUDE program."