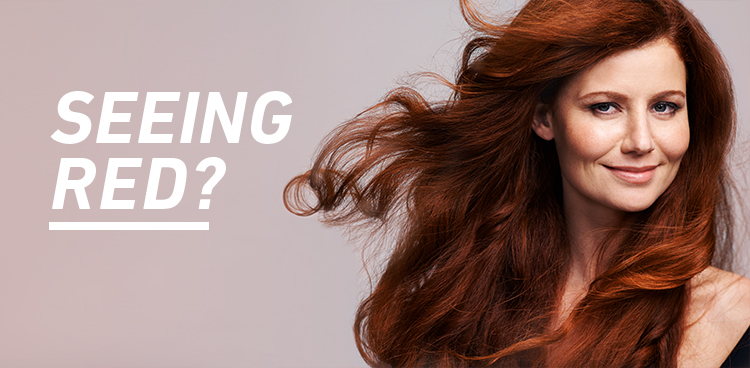 How can redheads not come to mind when St. Patrick's Day is here? They're as Irish as one can get…well almost. Scotland has the highest proportion (13 percent) of redheads.1 Then comes Ireland with 10 percent. BUT…the United States has the largest population of this stand-out color in the world.2 No wonder we see red! We have from six to 18 million redheads in this country.3 That's two to six percent of our total population.4
The myths about redheads run the gamut, from bruising more easily (false5) to not going gray (true – they go from red to blonde and then to white6). Some of the more fun myths are that in Denmark, they believe it is quite an honor to have a redheaded child and in Poland, if you pass three redheads in a row, they believe you will win the state lottery.7
Redheads have what is called the "ginger gene," discovered by Professor Jonathan Reese in 1995 –mutations of the gene MC1R on chromosome 16 are responsible for this fiery color!8 And this flaming color also holds more pigment than other hair colors, making it much harder to go blonde or auburn,9 for example.
It's interesting that redheads have less strands of hair compared to other shades (90,000 strands compared to a brunette at 140,000 strands) but their hair is much thicker so it looks like they have a lot more hair.10
What to use to keep these precious
strands at their flaming best?
It's wise to protect the precious strands that redheads have. MONAT recommends Renew Shampoo to help increase hair vibrancy (oh, that red!), Replenish Masque to boost hair strength and Restore Leave-In Conditioner to leave hair silky and shiny. REJUVENIQE™ Oil Intensive also will keep redheads' thicker hair in soft, lustrous condition. See your MONAT Market Partner for more information on these and other MONAT Global products to keep bright red heads shining fiercely!
1 Lehnardt, K., 38 Fiery Facts about Redheads, FACT RETRIEVER, August 27, 2016. https://www.factretriever.com/redhead-facts. Accessed Feb. 6, 2017.
2 Ibid.
3 Ibid.
4 Ten Debunked Myths About Redheads, Feb. 18, 2015. http://www.theirishrose.com/. Accessed Feb. 6, 2017.
5 Ginger Parrot, http://gingerparrot.co.uk/facts-and-myths-about-red-hair/ Accessed Feb. 6, 2017.
6 Ibid. Accessed Feb. 6, 2017
7 Lehnardt, op cit.
8 Ibid. Acessed Feb. 6, 217.
9 Ginger Parrot, op. cit.
10 Ibid.